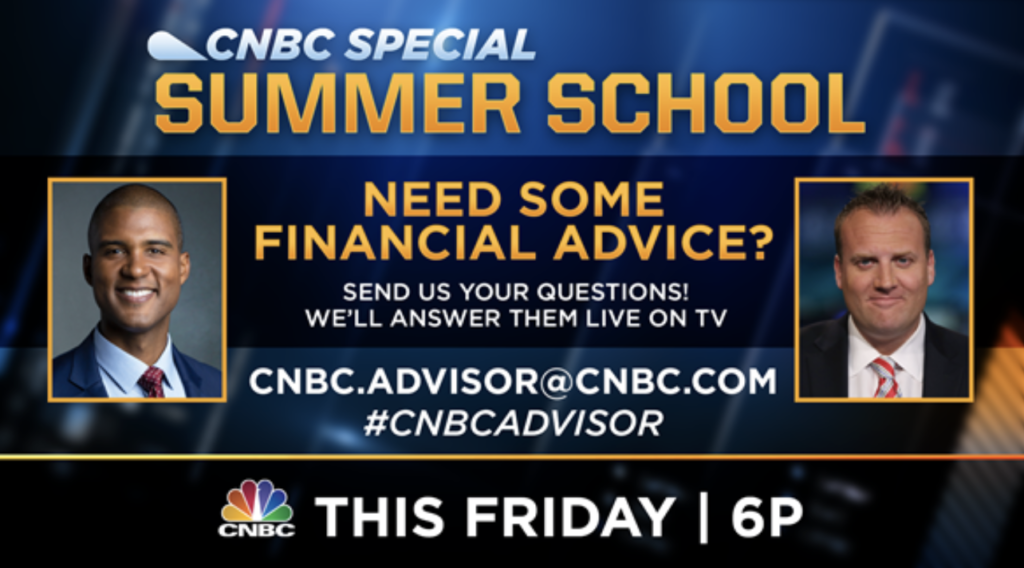 Just a head's up – Jim Cramer's on vacation tomorrow night so I'm doing another advice special at 6pm ET on CNBC. My cohost for the hour will be Frank Holland and I'm really excited about it.
We're going to be talking about what investors should do with some of the hottest stocks in the market this year if they've been fortunate enough to have owned them. We'll get into retirement account solutions for self-employed people, a discussion about the return of young people to the stock market and answer viewer questions live on the air.
I have two great guests, both of whom specialize in advising millennials and entrepreneurs on their investments and financial plans. Doug Boneparth of Bone Fide Wealth will be joining me as will Delano Saporu of New Street Advisors Group.
We've had a bunch of viewer questions submitted already, but we'd love to hear from you too. So send an email to cnbc.advisor@cnbc.com to have your question answered live!