Updating all my macro models to incorporate a "get long housing during pandemics" trade so that I can impress you next time.
Look at this s***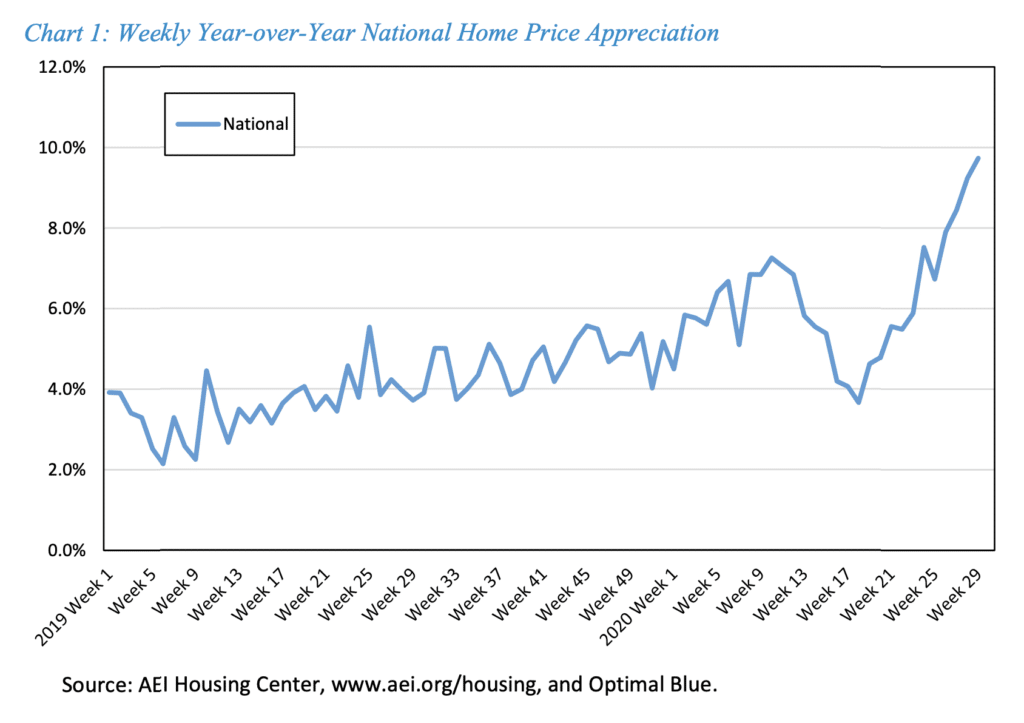 You can borrow at two-and-change percent to buy a house as you flee the city for the suburbs, now that your current or future job probably doesn't care where you do it from. RIP Manhattan apartment prices. Basically money is free and you can buy a McMansion on the internet right now. Almost nothing down, almost zero cost, if your credit isn't bad.
Houses for between one and two million dollars in my town are being snapped up over the phone on the day they list. Bidding wars are common and in some cases the buyers haven't even visited the property.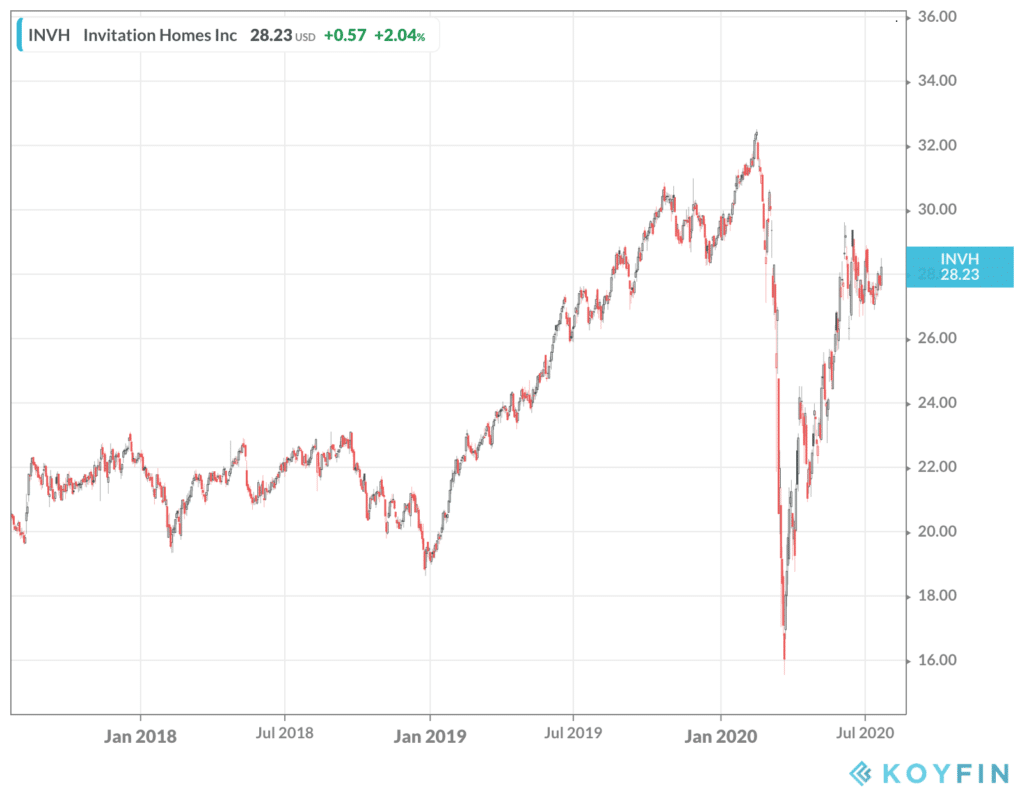 I own this REIT in my retirement account, where I reinvest the dividends. I do this sort of thing to resist the temptation of going out there and pretending I can do real estate as a hobby. It's called Invitation Homes. They own 80,000 single family houses (not apartment buildings, houses) in some of the hottest suburban areas in America, like SoCal, Florida, Atlanta, etc. People who were selling this thing into the pandemic had the story backwards.  This ain't your run-of-the-mill recession.
It's never been more important to have somewhere to live. And for many, space is now more important than proximity to an office building area or a culturally enthralling downtown. That's what the pandemic has changed for millions of people. So if they're not ready to buy a house, a single-family house they can rent in a great neighborhood is the answer. Invitation Homes owns more single-family rental houses than any other company or entity in America. The real money is in selling ancillary services to their tenants, like entertainment services, landscaping, alarm systems, dog walking, etc. They can also be opportunistic about selling some of their portfolio of homes into a raging bull market like this one. But we'll talk about that some other time…
Household formation is exploding as the millennials round the corner into the early stages of middle age. Marriage, kids, promotions, desire for space, second car, back fat.
They want homes. Houses.
They're not so different from their parents after all.
Unfortunately – and, believe it or not – we are under-housed in the United States. Much of the existing housing stock is out of date or unsuitable. Older people are staying longer in their houses than they once did a generation or two ago. We need more construction. Here are the homebuilders index ETFs, absolutely on fire this summer: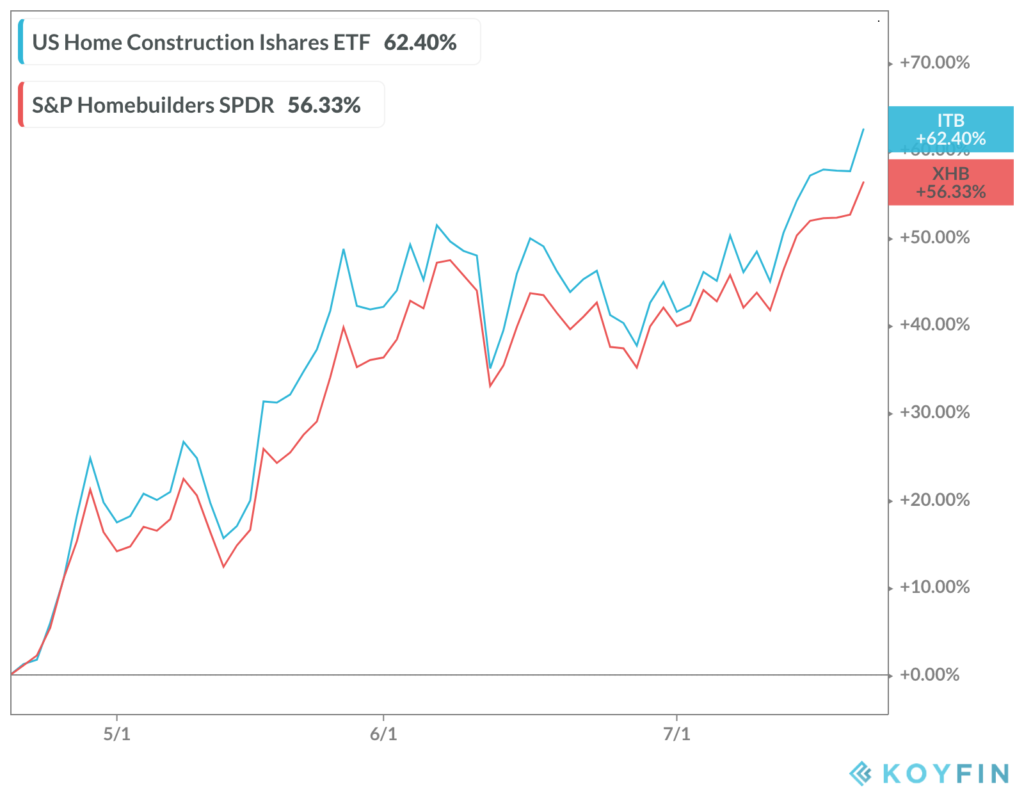 Source:
AEI housing market nowcast — weeks of July 4–July 17, 2020 (AEI)