Who are you talking to?
I've been thinking a lot about "audience" these days. Who am I talking to? Who do I want to be talking to? It's probably the first question you should be asking yourself before expending any time or energy on a particular project or service or product.
I've been careless about the question of audience over the years. Like most people, my initial assumption had always been "bigger is better, the more the merrier." And perhaps that's not the worst mentality to have when you're building from scratch. But then what?
The audience for any product or service or type of content or color or finish or flavor always has a natural limit, somewhere out on the horizon. You don't know what your audience is going to be or what its potential borders are in the early going. But over time, you should be figuring it out. This process of deduction should be informing your product or message or service. You will shape the thing you're making based on the needs and wants of the people who are consuming it. Even if, at the outset, they hadn't even known they wanted it in the first place. Once they want it, you have to keep improving it for them. And if you're the product, then you have to constantly improve yourself, adapting to changing tastes and acquiring new knowledge and skills, keeping you in continual demand.
And then you find yourself at a crossroads: Do I make changes to broaden the potential audience and get more people to like me? Or…do I double down on the people who already like me and get them to love me? Do I want a partly engaged, sort-of audience – or do I want a loyal audience and a reciprocally beneficial relationship with the users of my product or consumers of my content? Mass appeal or a committed following?
I don't think there's a right or wrong answer that applies universally, to all entrepreneurs, all products, all services. I just don't believe that you can really do both at the same time. At least not well.
You have to choose. Not right away, but eventually. Are you high-end, boutique-y and exclusive? Or are you basic, generalized and affordable? Are you scaled for the masses or bespoke for the discerning? Are you luxury or value? Are you opinionated and interesting or vanilla and innocuous? In a services business, you can be both, but the services will have to be differentiated. Here's the basic version and here's the premium version. It's hard to offer one version that appeals to both sensibilities.
And in time, the reality of what works will end up making the decision for you. If both versions don't work, one will become more appealing and obvious to focus on than the other, and you'll choose what you want to focus on, who you want to be and for what audience. Hopefully, when the time comes, it'll be obvious.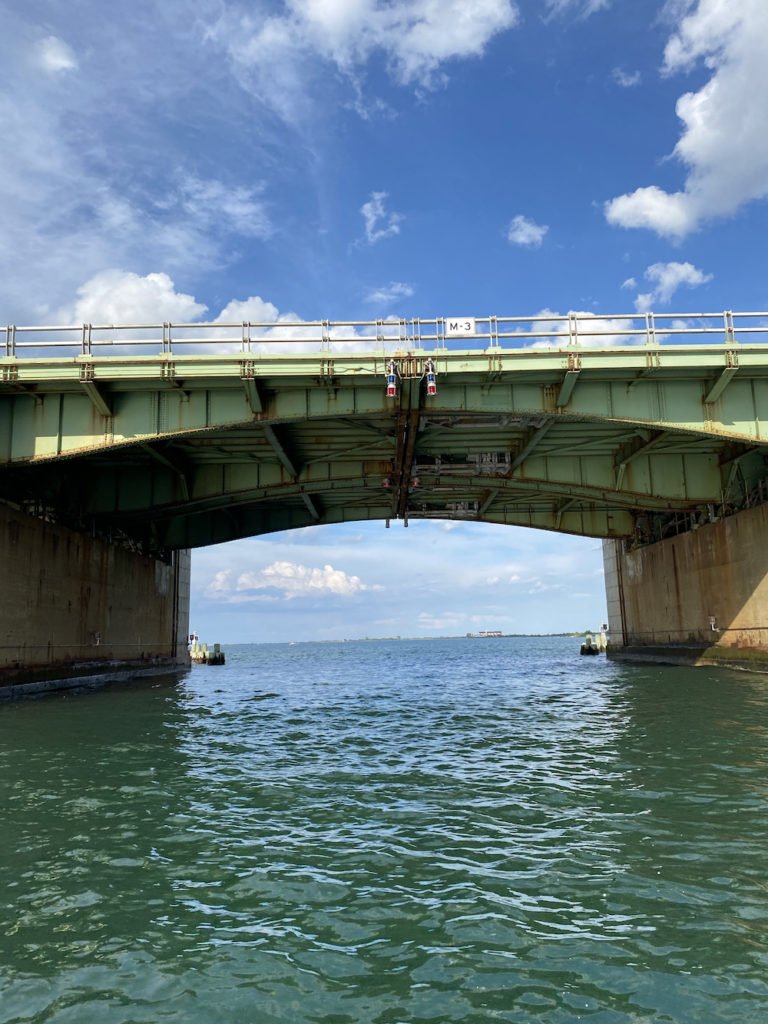 I've been thinking about audience not only in terms of client service but also in terms of the consumers of my content.
I'm at a bit of a crossroads right now myself. It's becoming obvious to me that bigger is only better up until a point, and then there's diminishing returns. If I spend my time trying to talk to everyone, all at once, it becomes very hard to say anything that will resonate with the entirety of an audience that isn't completely my own.
One of the appeals of podcasting is that no one ends up listening to you by accident. They're not flipping through the dial and coming across you by chance. My podcast's audience is there deliberately each week. I didn't slip it under anyone's door, I didn't spring out of a cuckoo clock on the wall. The audience is the podcast's audience, so the podcast's host can focus specifically on pleasing that audience and not worry about some phantom audience that isn't listening anyway. This is also one of the medium's drawbacks – discovery is rarely serendipitous. Someone has to tell you what to check out.
I have this dream bubbling up within me lately, where I start talking only to people who want to be talking with me. Not because they agree with everything I say (I don't even agree with everything I say!) but because they are receptive to the content I'm doing and engaged in the subject matter. They have a genuine interest in discussing the ideas I'm discussing, and learning as I learn, and discovering as I discover. That audience may not be in the tens of millions, but it's big enough. What if I doubled down for that natural audience and focused on entertaining, educating and delighting the people who really want to be a part of what I'm doing? What would the results of an effort like that be versus the results of what I've done thus far – randomly talking to everyone in every direction?
I've spent ten years talking to anyone I could get in front of. So long as there were people paying attention, I did my thing and said my stuff. Every platform, every medium, every social network, every stage, every format. I have a lot to show for it, you'll never hear me complain. That plan – bigger, faster, louder, more – worked out very well.
But things change.
There's a new plan in development. A new dream that must be realized. A renewed desire. I'm hungry again. And what I want now looks very different from what I thought I wanted in the past. I'm excited about what I have in the works. If you're reading this, you're probably among the very audience I am now preparing to delight.
I'm doubling down on you. Stay tuned.