This Facebook thing has legs. Large advertisers around the country began pausing their campaigns on social media platforms to demonstrate their dislike of being associated with some of the racist content that sometimes goes unmoderated, and over the weekend, the list of advertisers went global. Now it's Coca-Cola, Starbucks, Unilever, Levi-Strauss, Upwork, Verizon, Hershey's, Beam Suntory, Honda and others. They won't be the last wave.
Facebook took a $56 billion market cap hit on Friday afternoon, from $670 to $614 billion. That's a giant number. Only Apple has seen bigger one-day market cap losses, and those took place at the height of the pandemic crash.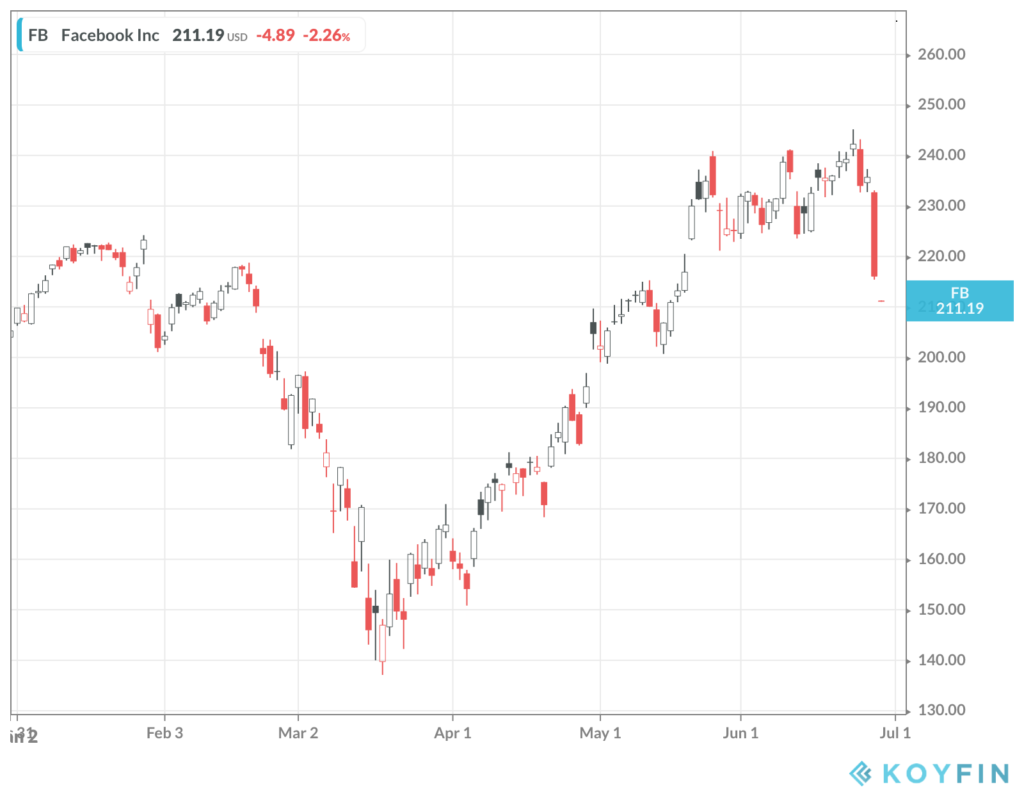 That big red candle, combined with the gap lower this morning, bring's Facebook's 3-year return down to just 37%, or about half of the Nasdaq 100's return over the same time frame (74%).
Facebook will have to make changes to its content moderation policies – changes that are sure to draw the ire of political conservatives, who will feel that this increased moderation deliberately and unfairly targets their messages. And that's when the Justice Department wades in. And even as the company risks political pressure, it's not clear how many of these advertisers they'll be able to get back. As effective as the FB / Instagram combo is (and it is very effective), advertisers are under more pressure than ever (again, thanks to social media) to align their marketing dollars with what they say their values are.
It's not going to be a fun summer in Menlo Park.