Three posts worthy of your attention from the past week or so…
My colleague Ben Carlson asks whether 2020 is the most volatile year ever…
Not yet but it's getting close.

This year has 3 of the worst 25 losses and 2 of the 25 biggest gains for the S&P 500 since 1928
During one third of all days that the market was open this year, the stock market moved up or down by at least 2%. These numbers are astonishing.

Read it here:
Is This The Most Volatile Year Ever? (A Wealth of Common Sense) 
I learn a lot from reading the guys at Verdad Capital. They are experts in distressed securities among other topics. This week they take a look at what happens to the returns of stocks that are in or getting near bankruptcy. It's not fun. You should not be doing this…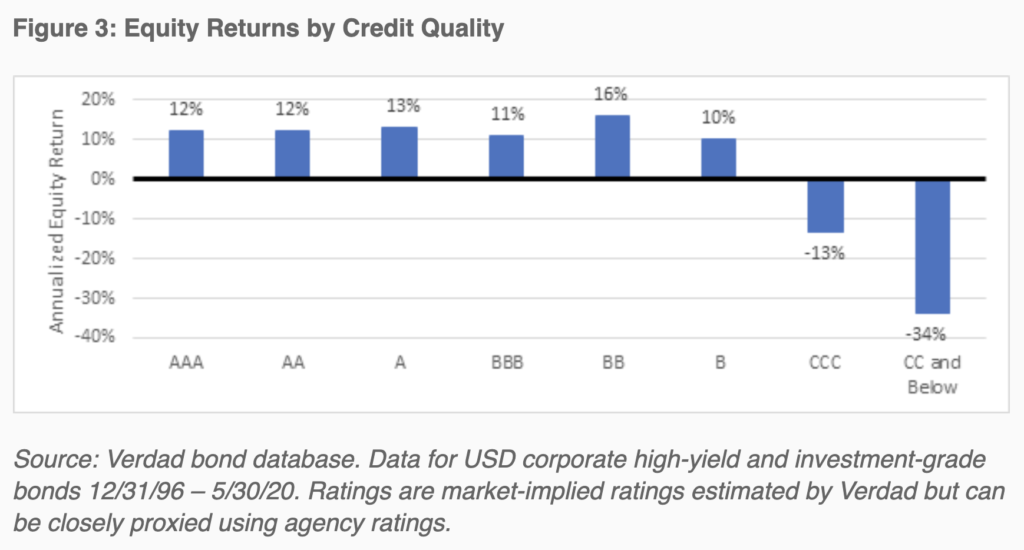 Share this with your friends who are "investing" in airlines and rental car companies and natural gas frackers on a trading app:
No, It's Not a Good Idea (Verdad Capital)
Last one, and speaking of trading, Nick Maggiulli looks at the phenomenon of the lucky day trader, or the punter who buys a two-stock portfolio. How likely is he or she to beat the market? And should you even bother trying to help?
If there is anything I have learned from giving advice online over the last few years, it's that some people don't really want advice.  Some people don't want to be saved.
Nick's post is a must-read for younger investors – not to discourage their exploits on Robin Hood as they learn the game, but to at least show them the math.
Why So Many People Are Getting into the Stock Market (Of Dollars and Data)