I'm not sure but I think Hertz may be the first listed company in history to announce a secondary stock offering after filing for Chapter 11 bankruptcy. This headline is truly one for the ages: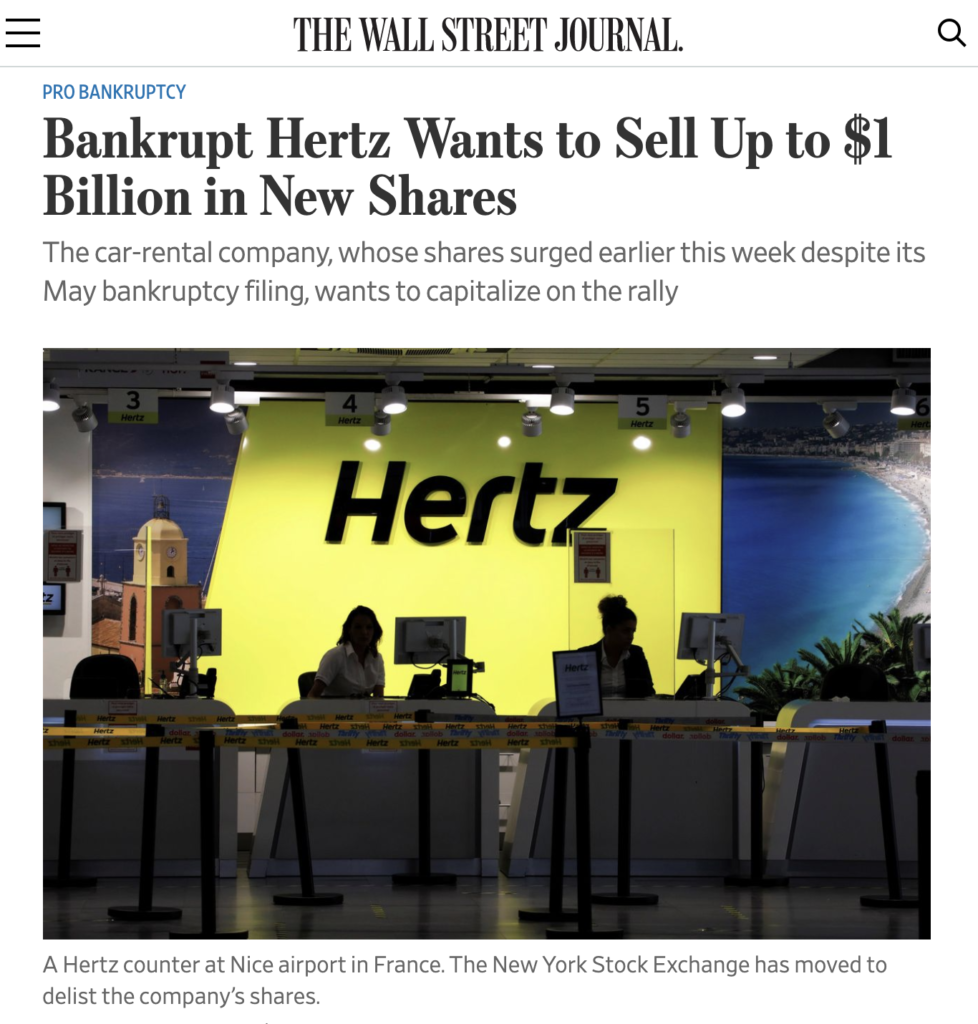 When I saw it, I rubbed my eyes – I almost couldn't believe this was real. But it is.
This might be the definitive story of this market moment.
What's going on, in a nutshell:
Hertz has been crushed because of the pandemic as people stopped traveling and renting cars.
They've been unable to make payments on some of their $19 billion in debt, $14.4 billion of which is backed by vehicles, the remainder owed to banks and bondholders.
In late May, they filed for Chapter 11 bankruptcy protection, wiping out the equity holders, who traditionally are left with nothing in these situations as the creditors take over.
In this case, because parts of the market have become a day trader casino, Hertz's common stock caught a bid along with the airline stocks, trading from 80 cents to over $6 per share almost overnight. Young, inexperienced investors, having little or no understanding of how any of this works, saw their peers buying the stock, so they piled in behind them, becoming the most conspicuous bagholders in history.
The company, sensing an opportunity, went to the bankruptcy judge and said they want to sell $1 billion worth of new equity shares via Jefferies to capitalize on this unusual demand. It's being pitched as a much cheaper alternative to the traditional debtor-in-possession financing.
The stock had sold off after traders came to their senses, but today it's rallying again on the possibility they can actually raise money this way. The company is telling the NYSE to hold off on delisting its shares, as the exchange typically does when a company goes bankrupt.
Hertz shares are rebounding back above $3 as I post this, a 60% one-day gain. The latest data I have is short interest of over 35%, but who knows for sure. Here's the share price and the company's market capitalization: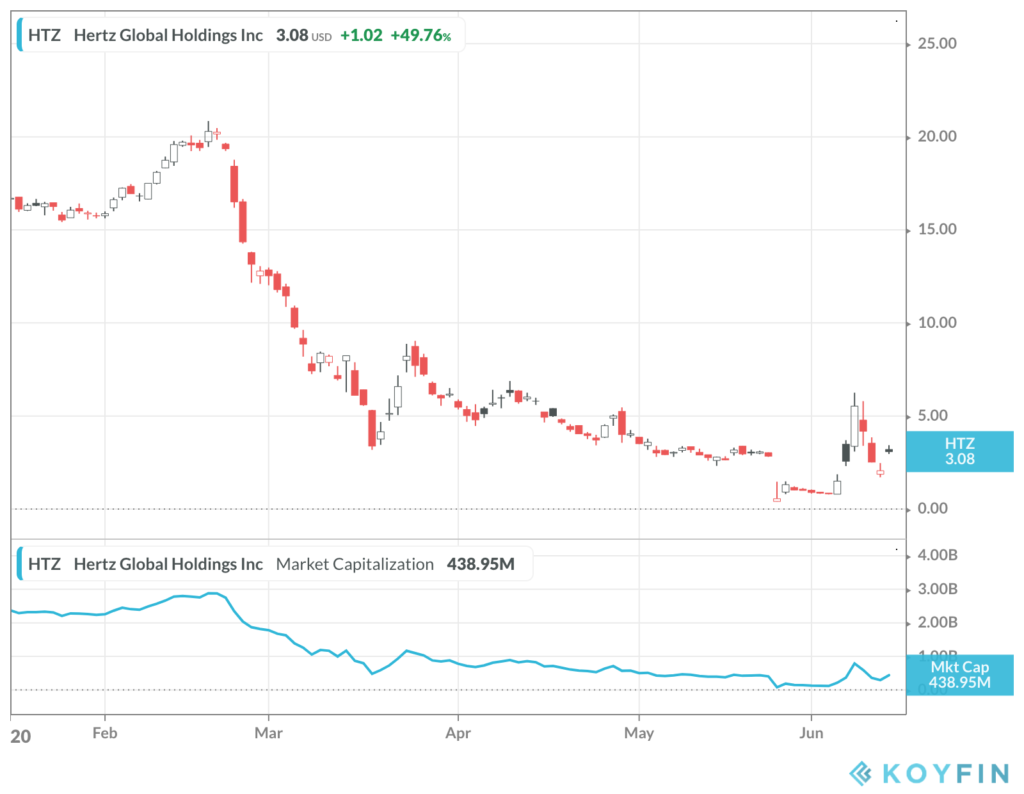 $1 billion is not enough money to keep the company out of bankruptcy and return it to solvency – but what if they can do this more than once? What if it actually works?
Can an army of retail know-nothing pajama traders save a corporation through deliberate indifference to reality?
We live in an age of miracles and wonder.