Or…and hear me out…the stock market is doing its best to reflect the "real" economy. The real economy, however, has moved online. Companies that dominate online business also dominate the stock market's capitalization.
This is what the real economy currently looks like now, via Bank of America Merrill Lynch's credit and debit card spending data: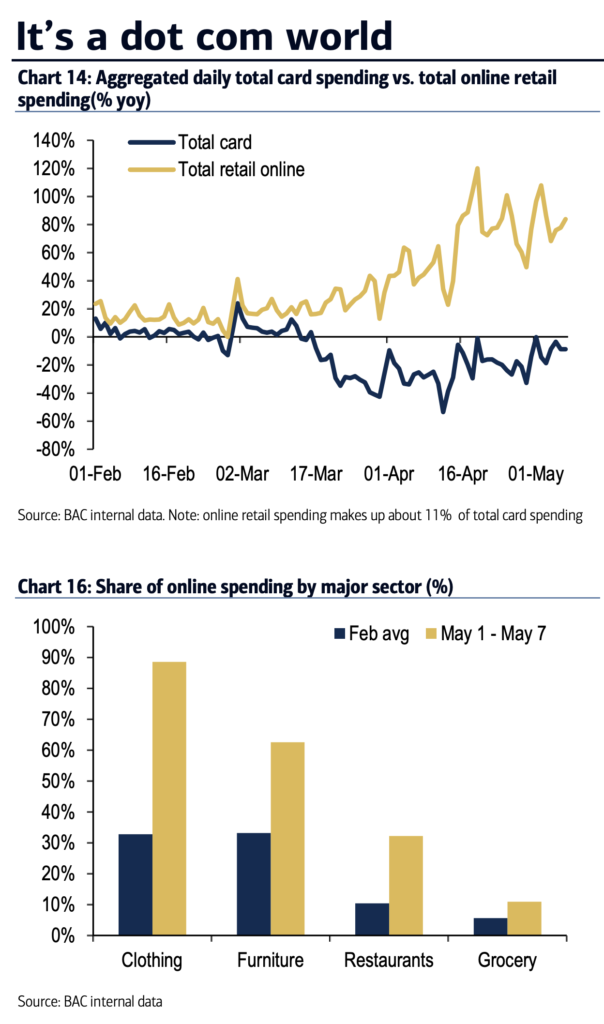 Josh here – the image that many of us have in our heads about what the real economy is supposed to look like – the general store, the barber shop on the corner, the diner with every seat at the counter full, the dress maker, the bakery – it's a Norman Rockwell trope. It's not that those businesses aren't important (they are! they're America!), it's that they lack the size and scale to drive a higher correlation between what you see with your own eyes and what the stock market ought to correspondingly look like. The stock market isn't meant to mirror the economic activity you perceive on your morning walk. Especially now, with people shut inside and forced to transact on screens.
Everything is now taking place away from your eyes, off Main Street, in server rooms and cloud computing facilities you'll never walk through or greet your neighbors inside of.
Online activity is taking a massive share of all commerce and human attention right now. It isn't so strange that the companies benefitting most from online activity are seeing their stocks rally in response. It just so happens that those stocks are already the largest and most important components of the stock market's indices.
This is the real economy now. Paypal has a $165 billion market cap, which is twice the size of Citigroup's market cap. But PayPal doesn't have a branch next to the hardware store where you live and Citi might. So it's jarring. But it's the truth.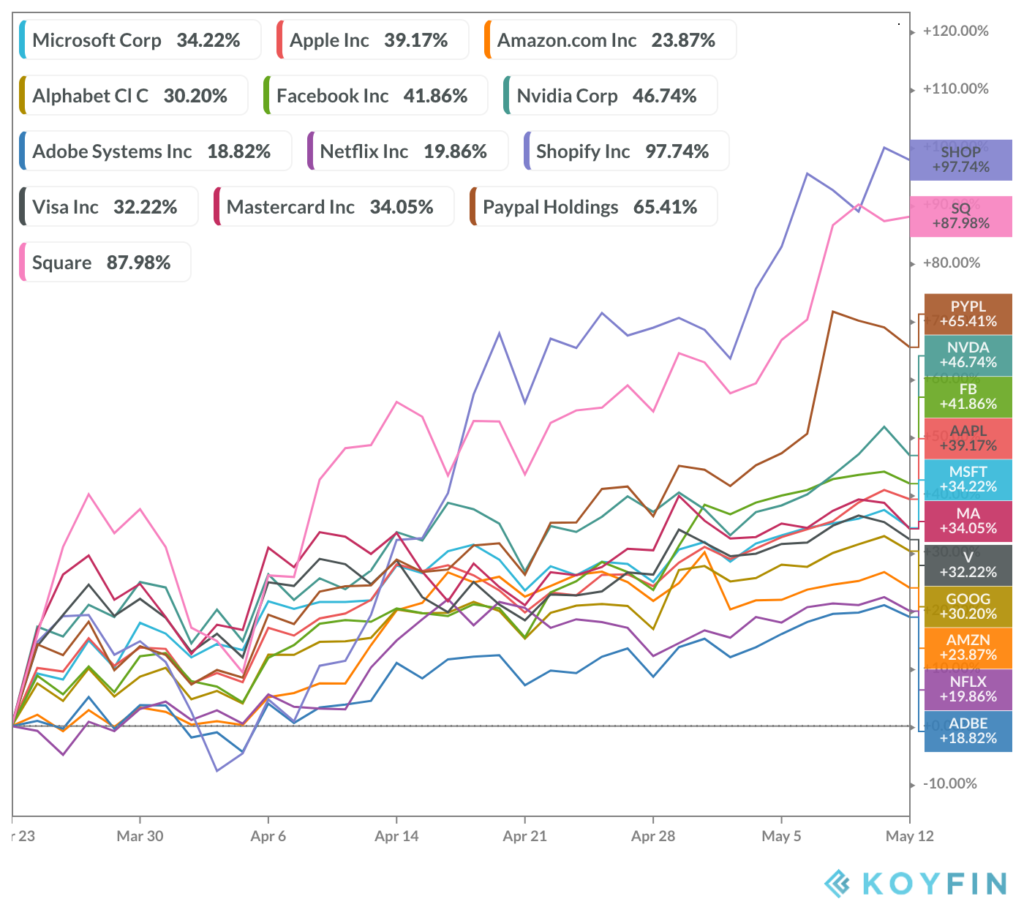 It's not really a mystery or a disconnect. You don't have to like it, but it's reasonable.
Source:
COVID-19 and the consumer: data through May 7 and the April average
Bank of America Merrill Lynch – May 13th, 2020