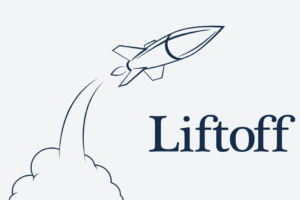 According to Matt, who runs our automated advisor product, Liftoff, March has been an extremely robust month for signups. Matt tells me that we had a more than 100% jump in new account signups in March versus February – this is fantastic news because it means people are understanding our message and investing during a time when the stock market was falling by more than 20%. Additionally, I am told that there was a fivefold increase in signups who added money to their accounts right away. Again, so proud of you guys. Last but not least, and maybe most important, the monthly deposits set up by users are on a run rate that's now increased by 50% or so from February to March.
So I just want to make it very clear, the thing that makes automated investing work is not just the timing of the initial investment. It's so crucial that the investor sets up their bank account for a monthly automatic investment. It only takes a second to do while inside your account. Based on the hundreds of blog posts Nick, Ben, Michael and I have done on the subject of dollar cost averaging, the evidence is clear that this is the simplest way for young investors with a long stretch ahead of them to counter the impact of volatility and force themselves into the habit of saving when possible.
So, if you have a Liftoff account with us, check your settings and make sure you have that deposit set up. Additionally, if you've got a taxable account set up in Liftoff, as opposed to an IRA, log in to make sure you've got the tax loss harvesting feature enabled. We can't default to it, you've got to switch it on yourself.
If you have questions once logged in, Matt can assist you. He's a Certified Financial Planner and standing by to help.
Login to your Liftoff account here.
Open a new account on Liftoff here.
More about Liftoff here: