Just an absolutely mind-bending stat from technician Stephen Suttmeier at Bank of America Merrill Lynch…
The 2020 correction continues to make history, having already claimed the title as the third fastest end to a bull market going back to 1928. In a little over four weeks since the February 19 peak, 22 trading days, the S&P 500 (SPX) has sold off 30% on a daily closing basis, making this the fastest 30% decline in history. To place this into historical context, the second, third and fourth fastest pullbacks were the Great Depression era corrections from 1934, 1931 and 1929, respectively. This is not good company for 2020.
Here's a table: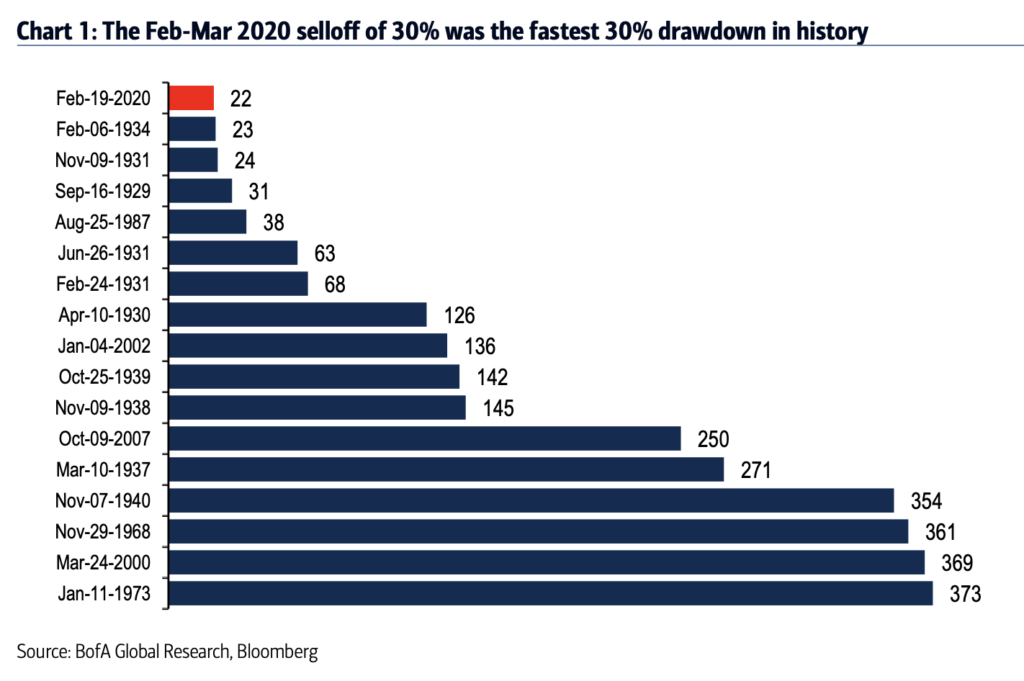 It's also the fast flip from record highs into a bear market ever recorded:
Excluding Great Depression and WWII era drawdowns, only the 1987 pullback comes close in terms of speed and even then, the February – March 200 occurred nearly 42% faster.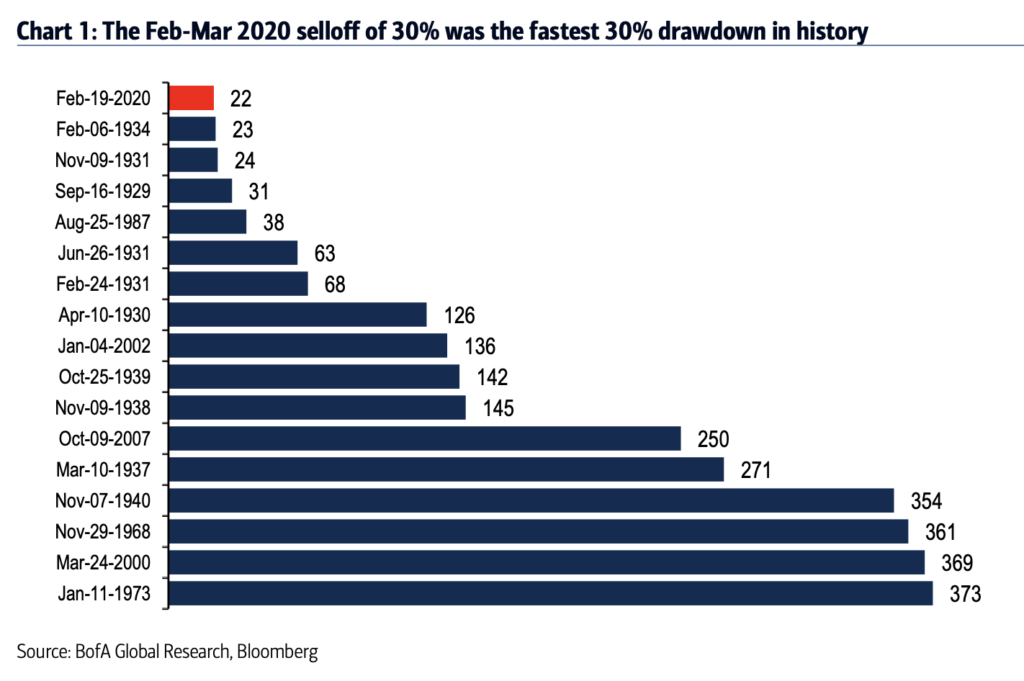 Josh here – I told my staff this morning, for the next 1,3,5 and even 10 years, every single prospective client is going to be asking us "How did you do in 2020?" It's going to be the key risk aversion reference point on everyone's mind, for a long time to come. I know this because we got the 2008 question until well into the middle of the next decade.
Source:
Fastest drop of 30% on the S&P 500 ever
Bank of America Merrill Lynch – March 23rd, 2020