There's a regulation in place for investment advisory firms like ours that an emergency preparedness plan must be in place in the event that employees are unable to reach their primary place of business. When regulators come in to a registered investment advisor's office, they will usually request a copy and check to see if the firm's plans are up to date and appropriate. It's part of their normal course of protecting the public.
We originally wrote our emergency preparedness plan up in 2013 when we launched the firm. This was only a year removed from Hurricane Sandy, which had knocked everyone off the electrical grid, froze public transit and generally ground business in the Northeast to a halt.
In light of the recent State of Emergency declared in LA County this week, we are in discussions about how we want to handle the current situation for our business. The good news is that we are a cloud-based firm, through and through. We didn't become that way, we were born that way – having started with a national clientele from day one and remote advisors shortly afterward.
What's interesting is that so little of what we do as a firm requires in-person, physical interaction in one place. Many of our clients have met us once or twice. Some we've met with in person more often than that. And then there are hundreds of families with whom we've not yet had the pleasure of meeting face to face. Twenty years ago, this ratio would have been unimaginable. We've got a total of 31 employees and about half of them are in our New York headquarters each week. We're in nine states including New York, with advisors and staff located remotely from Portland, Oregon to the west coast of Florida to Grand Rapids, Michigan to New Orleans, Louisiana. It's really remarkable how un-physical we can be, all while being in constant communication with each other.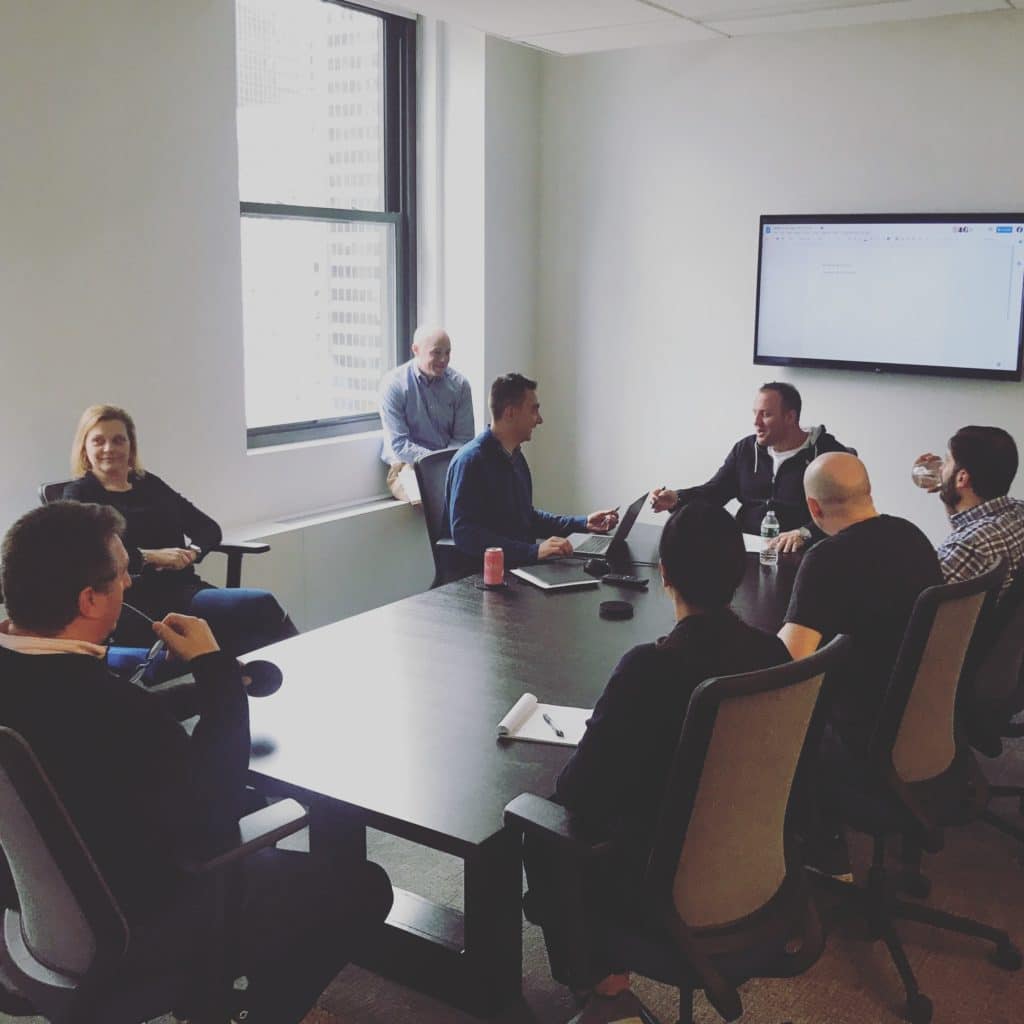 We set up Slack soon after launching the firm and it's become our primary means of carrying on both organized and unorganized conversations amongst each other. The only reason we would ever send an internal email is that email is encrypted and more cyber-secure. On some days Slack serves as a kind of internal Twitter, with people chiming in on the main channels about things they're working on or hearing from clients or seeing in the industry press. And while that's happening, there are specific channels for specific tasks with the appropriate people collaborating in smaller groups – we have a channel for video, blogs and podcasts, a channel for compliance issues, a channel for just the client-facing advisors to chat and a channel for the partners. The discussions happening include our people all over the country, something that would have been impossible just ten years ago. Now it's become second nature.
In terms of communicating with clients, we've got people logging in through our portal, which was built by Orion. We can securely relay information through Orion and clients can check in on the status of their financial plans as well as the performance of their accounts. Orion pulls in relevant data from many of our other software services so that a physical, in-person conversation is not necessary – in times of a localized emergency in New York City, like a snow storm or a hurricane or a shelter-in-place order, the disruption to our clientele should be non-existent. Having staff in Chicago and elsewhere gives us the ability to handle administrative tasks on Salesforce and operational work at the broker-dealers we custody with even if we were to lose our phones and internet in the Tri-State area.
Hopefully, the spread of the Coronavirus doesn't necessitate an office closing in New York City in the coming weeks. But if it did, it will serve as an affirmation for me that we have truly built a national firm, wholly modern and on the cutting edge of technology, able to withstand disruptions that are sure to continue far beyond the current issues of 2020.