My firm's director of research has been keeping this one updated for the last several years. It'll be fun to look back on in 2025. Not so fun as you go through this stuff in real time, of course. But that's the point.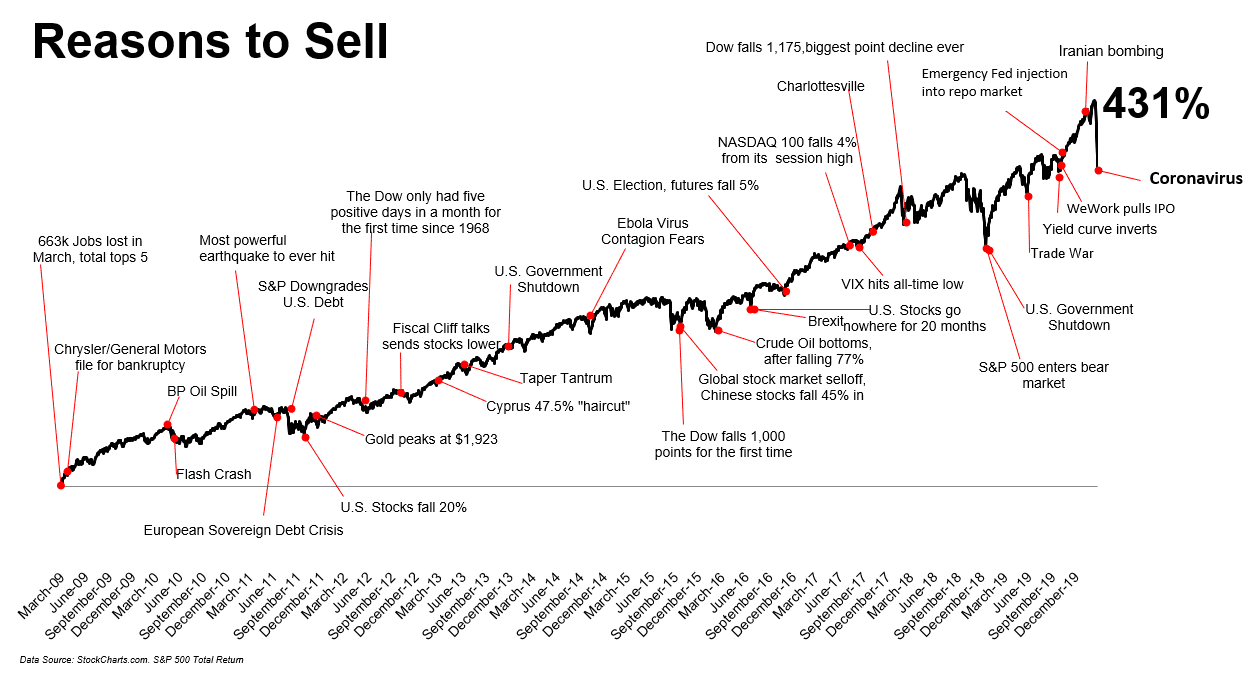 Elsewhere, Fortune Magazine put Ben Carlson's new article on the cover of their homepage rather than something written to fan the flames just for clicks. Bravo Fortune. Your readers will thank you someday.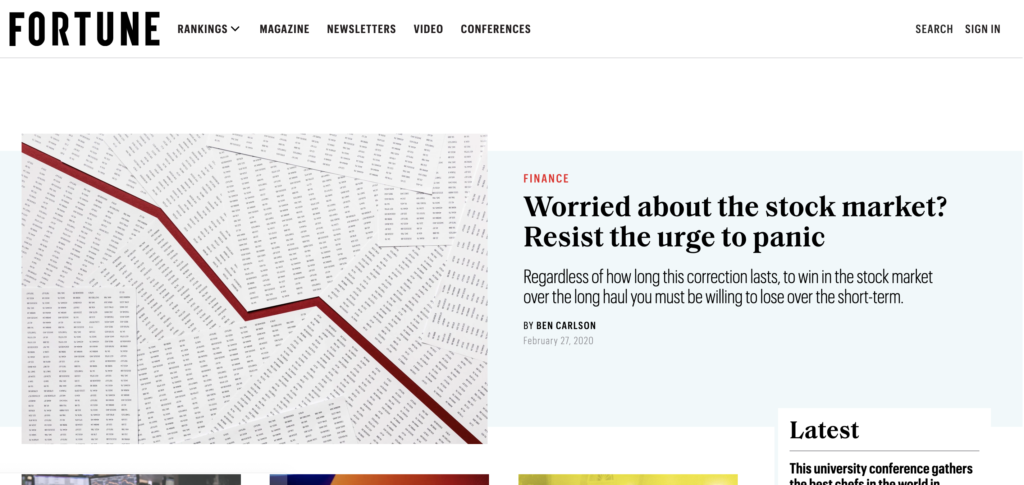 Read the article here:
Worried about the stock market? Resist the urge to panic (A Wealth Of Common Sense)
You can also read the latest from Michael, which looks at the various ways in which the stock market has found a bottom historically. There is NO textbook bottom. It's different this time, it's different every time. 
How Does the Stock Market Bottom? (The Irrelevant Investor)