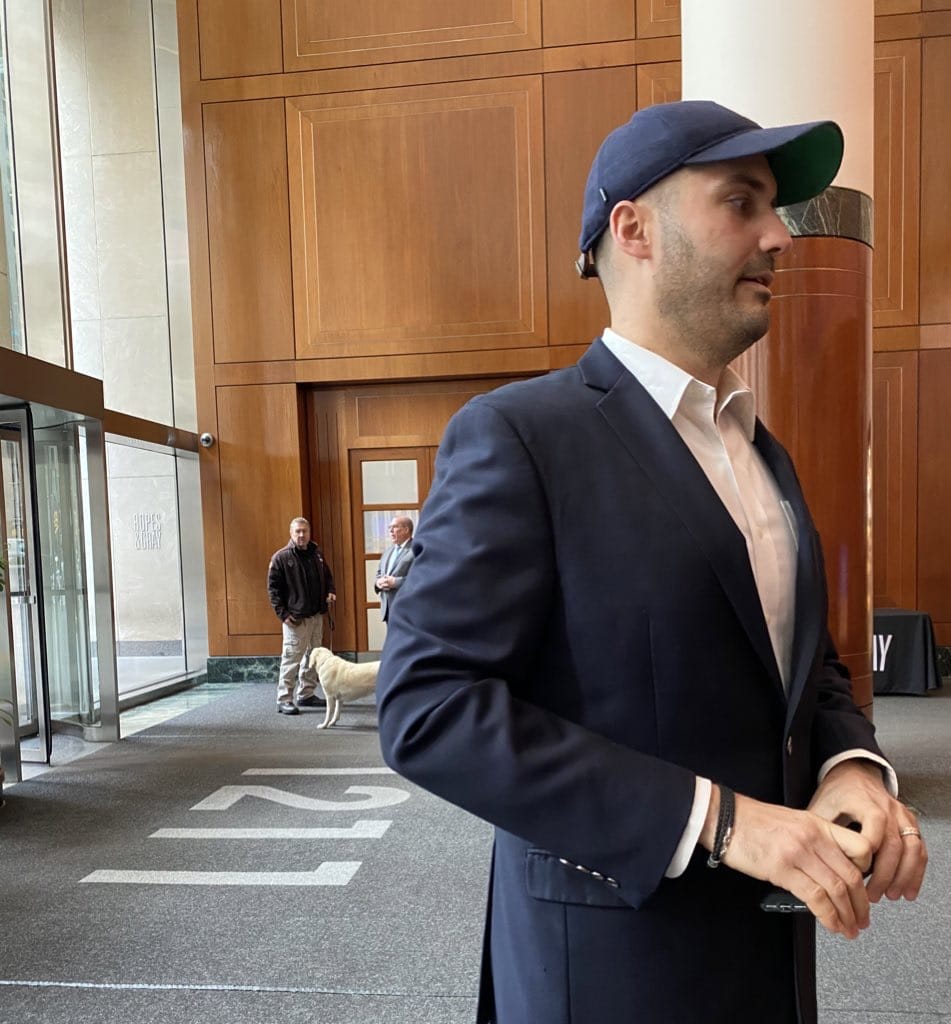 My partner Kris and I paid a visit to Barron's in the News Corp building this week to talk with Sterling Shea and Jack Otter about their wealth management coverage. Barron's is my favorite publication, I've been reading it every weekend for decades, rarely missing an issue over the years.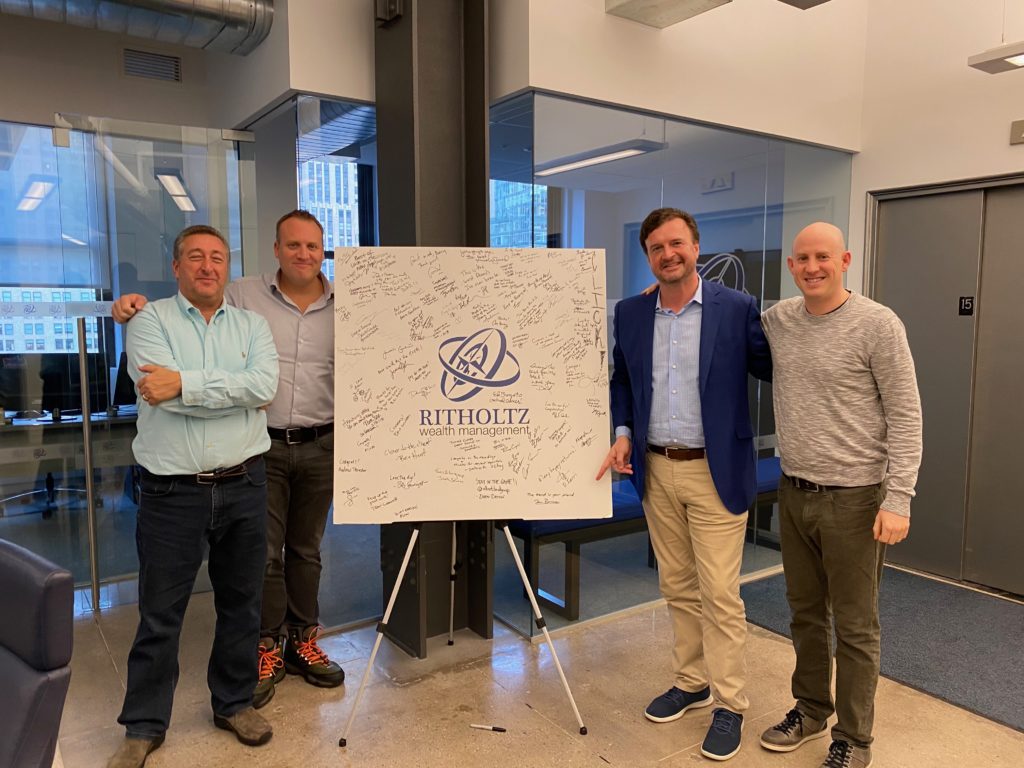 My friend Jon Boorman came up from North Carolina this week to visit his Wall Street friends in NYC. Jon, a former trader, is currently facing down a health issue and I got to tell him that he's one of the bravest people I've ever met. It was an honor having him sign the Ritholtz Wealth Management guest board.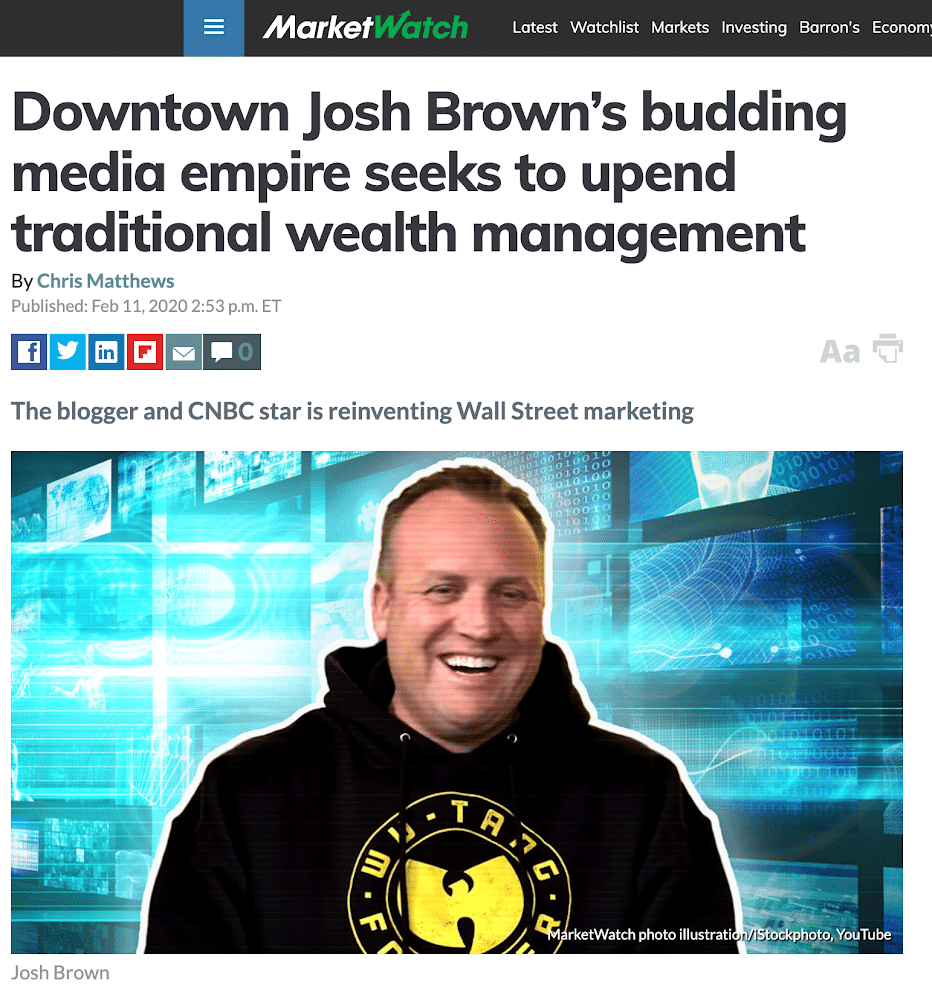 Big shoutout to MarketWatch's Chris Matthews for this amazing profile of me / us and what we're trying to build. Chris spent some time with me and some of my coworkers to try to understand our story and where we're headed. He totally got it in a way that not many others have so far. Link below to the whole piece! 
Promoting from within is how we're going to develop substantial amounts of talent and excellence within the firm. Turning key employees into equity owners is how we're going to provide the continuity our clients are expecting from their wealth manager. Congrats to Alex, the first home-grown advisor at Ritholtz Wealth Management to become a shareholder.
Join 24,000 other investors who've subscribed to The Compound on YouTube to get smarter and learn new things each week!
These were the most read posts on the site this week, in case you missed it: