My Chart o' the Day comes from LPL's Ryan Detrick, who notes that:
Many consider this bull market the greatest ever, given it has incredibly lasted more than 10 years. But in terms of magnitude, many would be surprised to hear that the 357% gain during this bull market is still beneath the record 417% gain seen during the 1990s.

This bull market also isn't the strongest in history in terms of gains, even though it has lasted longer than any other bull market…On an annualized return basis, this bull market has gained 15.3%, which is actually weaker than the average bull market annualized gain of 18.9%.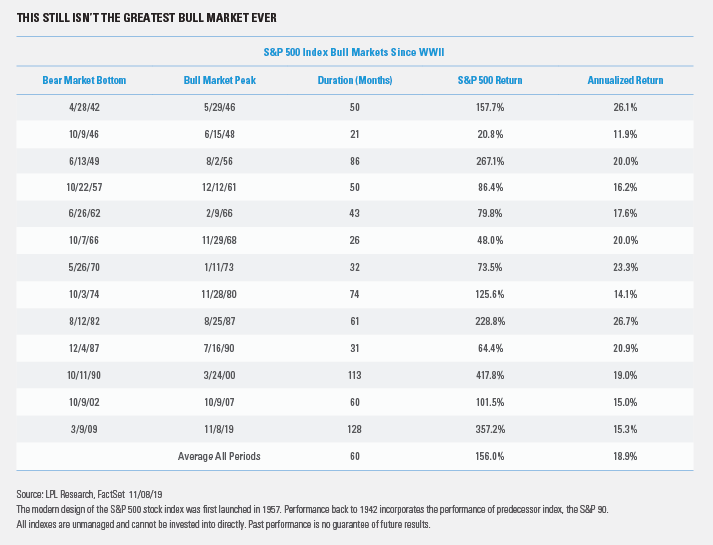 OK, it's a table, not a chart. But still.
Source:
Putting the Bull Market in Perspective
LPL Research – November 12th, 2019