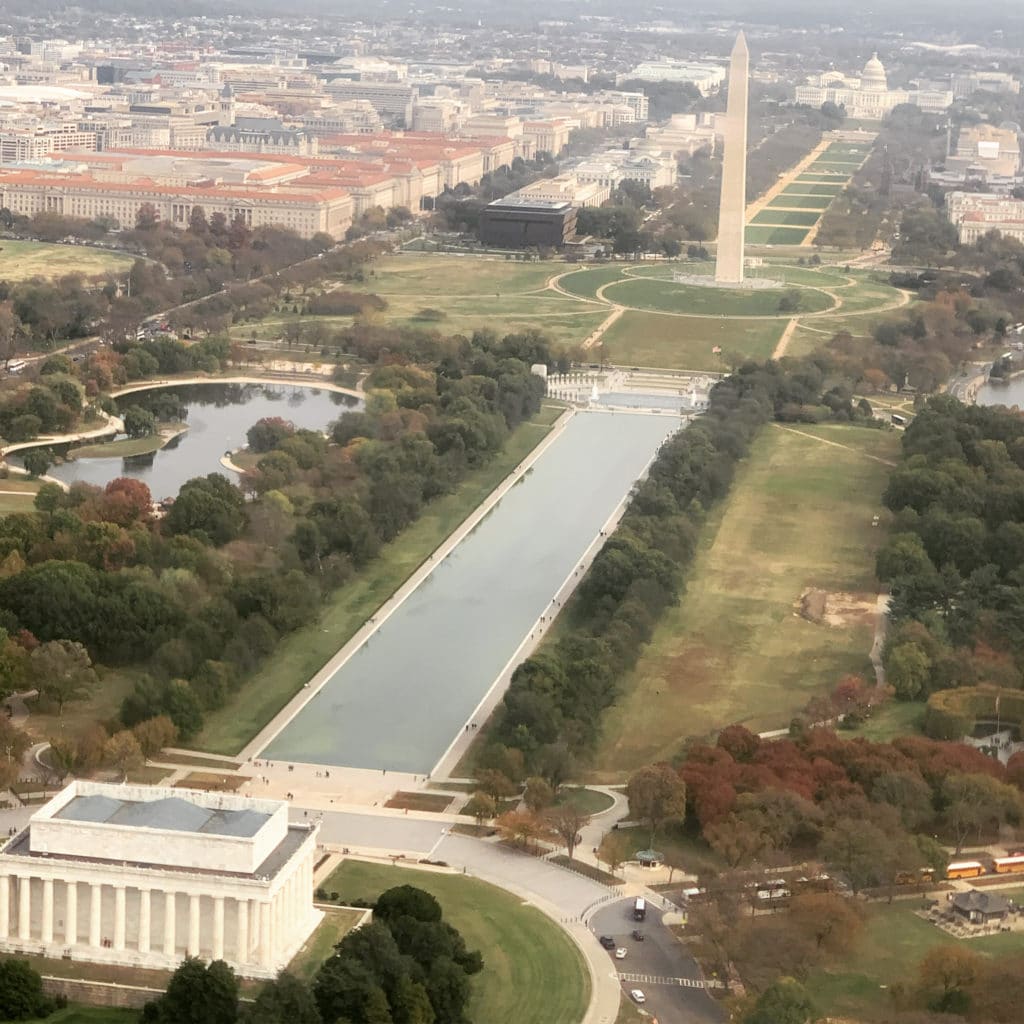 I took this as my flight landed at Reagan this week, got really lucky being able to capture the Lincoln Memorial, reflecting pool, Washington Monument and the Capitol in one shot!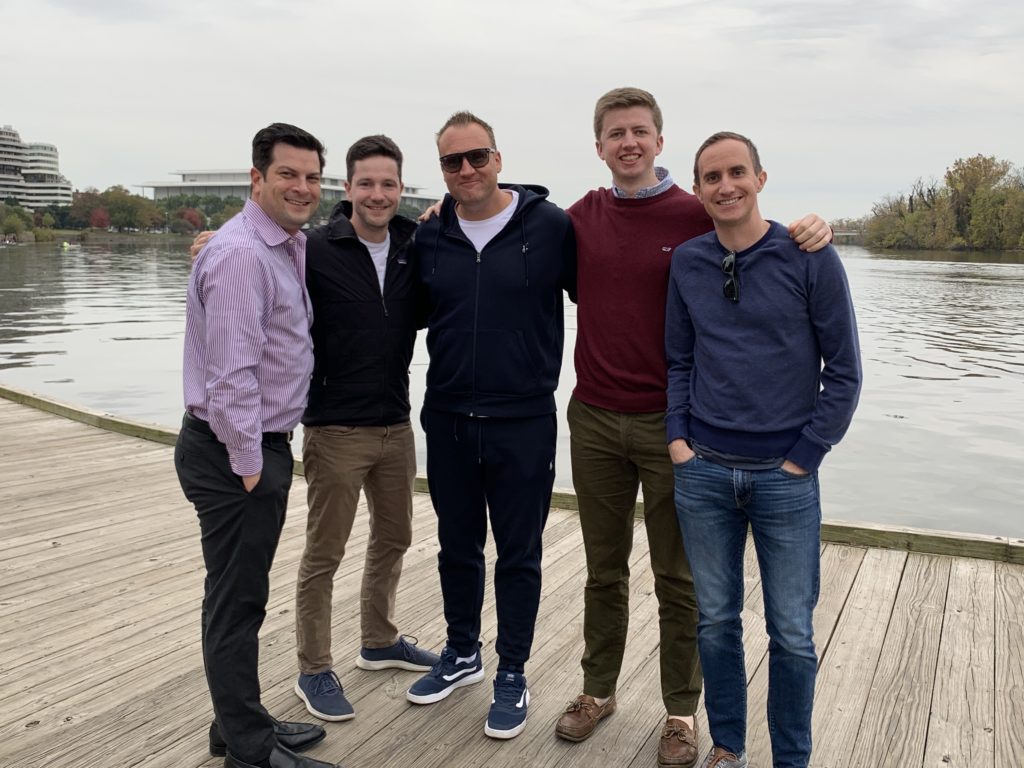 Right off the plane, had lunch in Georgetown with some of DC's finest – Brad Sherman, Jeremiah Lowin, Jamie Catherwood and Morgan Housel! What a group.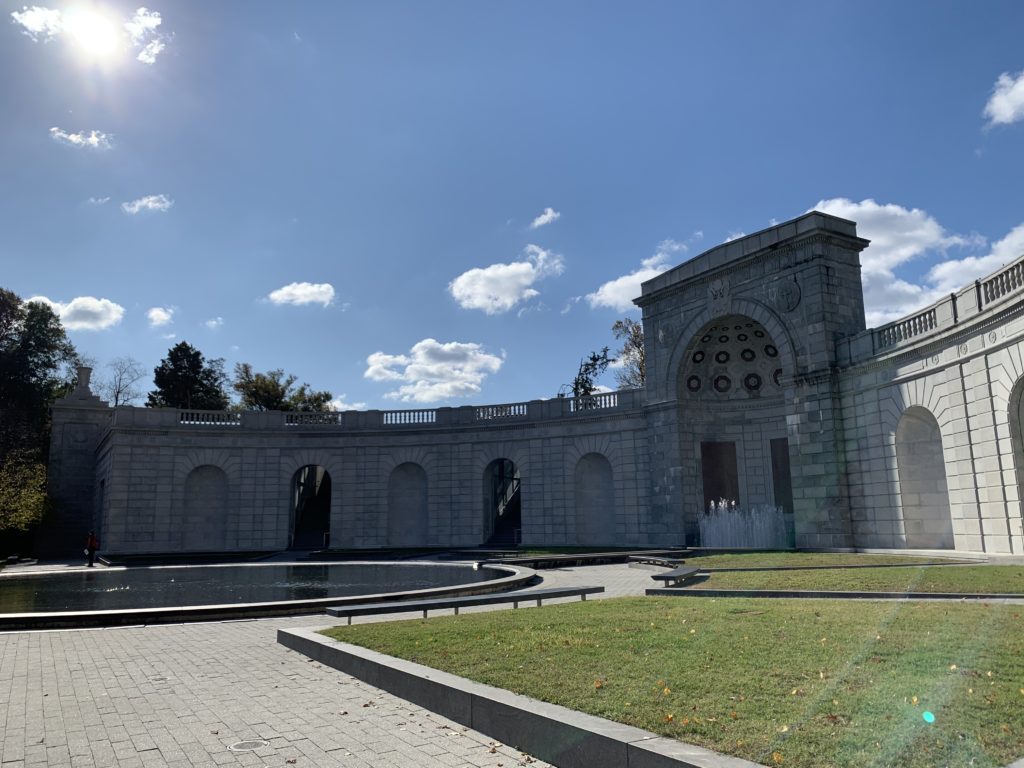 We were in town to film The Halftime Report from the Women in Military Service Memorial, which was built in the 1990's to recognize the 3 million current and former women who've served our nation in the Marines, Army, Air Force, Navy and Coast Guard for Veterans Day.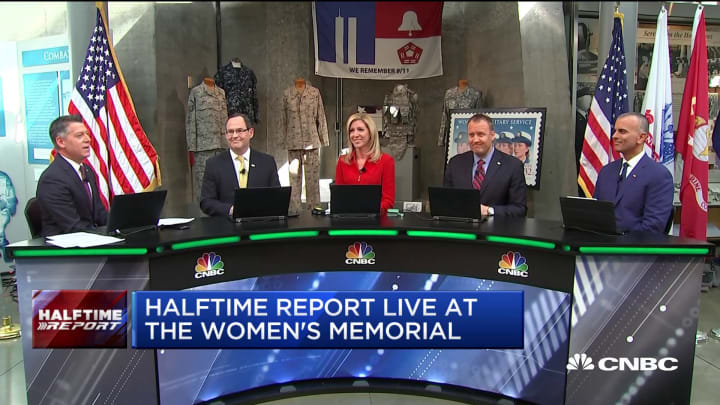 We had a live audience for the taping, and some amazing women – including some of the most decorated women generals and admirals in the military. My castmate and pal James Lebenthal actually served in the Navy for seven years, including some time spent as an officer on a submarine.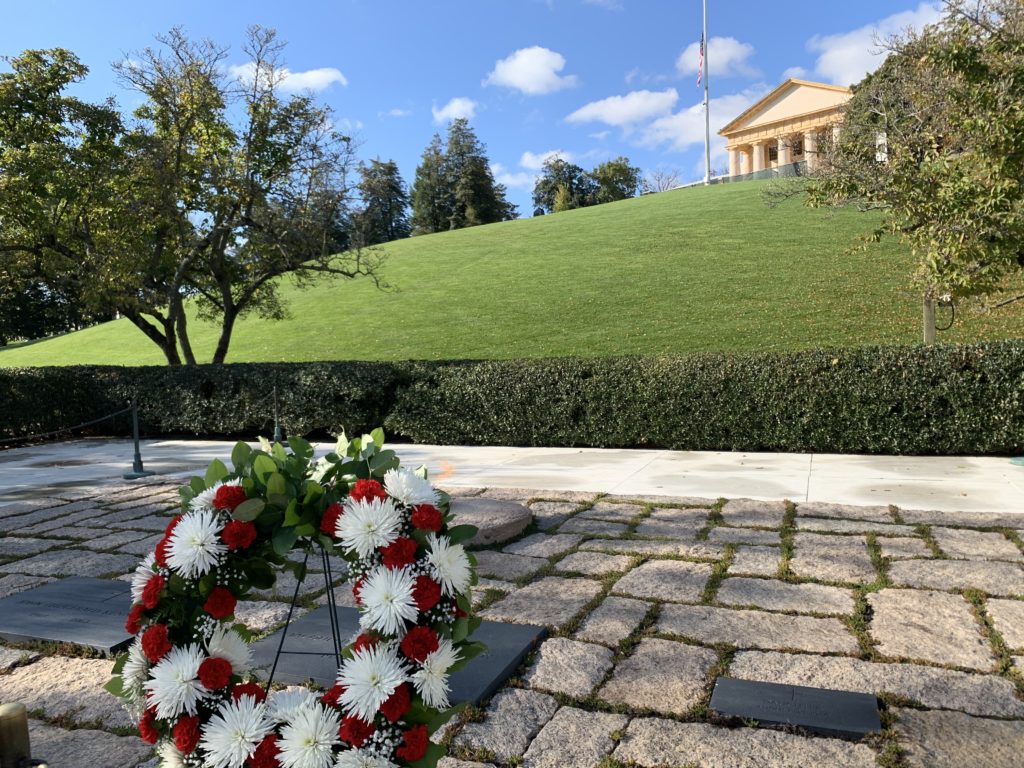 I got a quick tour of Arlington National Cemetery, above is the eternal flame at President Kennedy's memorial. I was blown away by the solemnity of being there.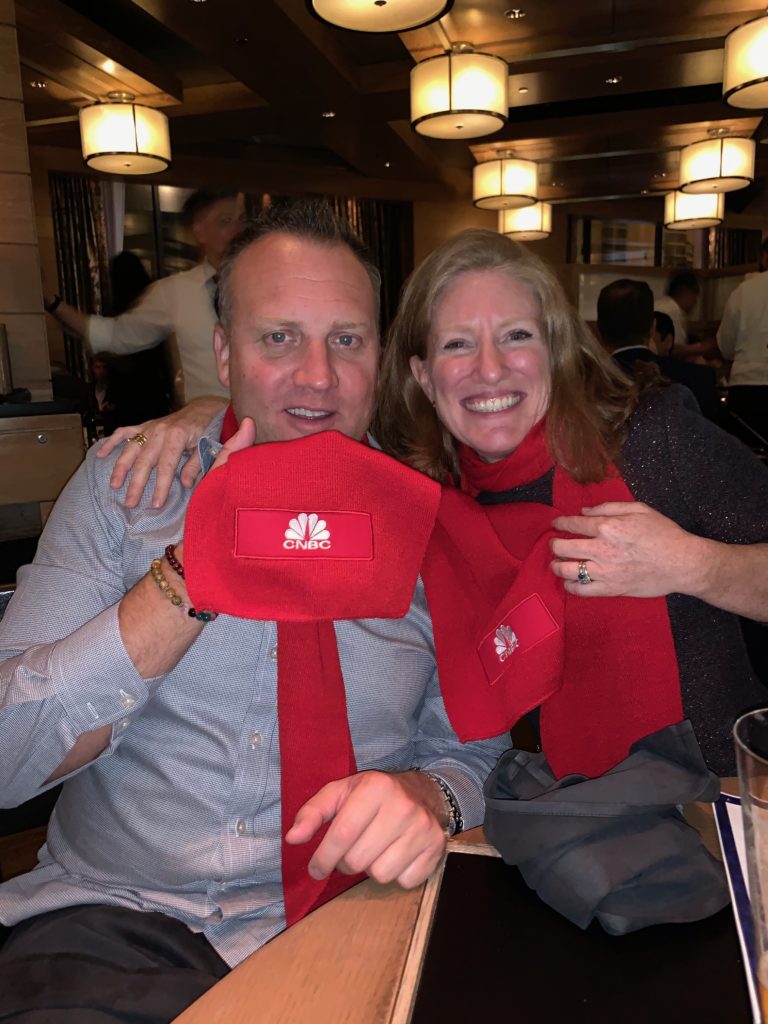 My friend Jenny Harrington became a full time cast member of Halftime Report, and it was great having her down there with us for the show. 
These were the biggest posts on the site this week, in case you missed it: