So this is interesting…
Jon Krinsky ran some charts over the weekend for Baycrest showing the big moves happening in global stock markets. Europe, if it finally does bust through to the upside, will be coming out of a two year base and, pulling the chart back a bit further, a TWENTY YEAR base. Technicians like to say the bigger the base, the bigger the space. This would be a welcome development for allocators who have kept the faith and continued rebalancing into international stocks during all these years of US outperformance.
Here's Jon with my Chart(s) O' the Day:
From a price perspective, the All-World ETF (ACWI) has just broken out of a nearly two-year base. It's difficult to be too bearish in that scenario, and there is likely more room to run for global equities.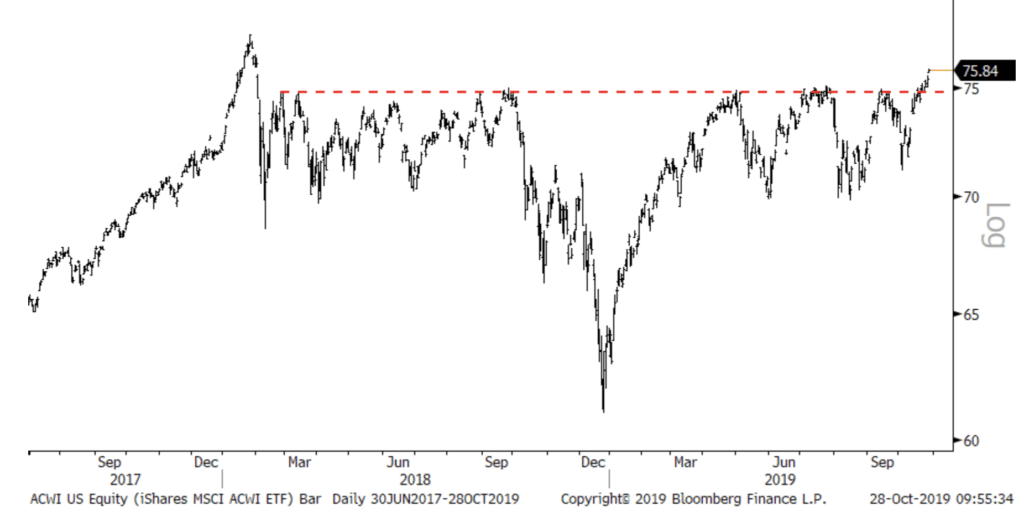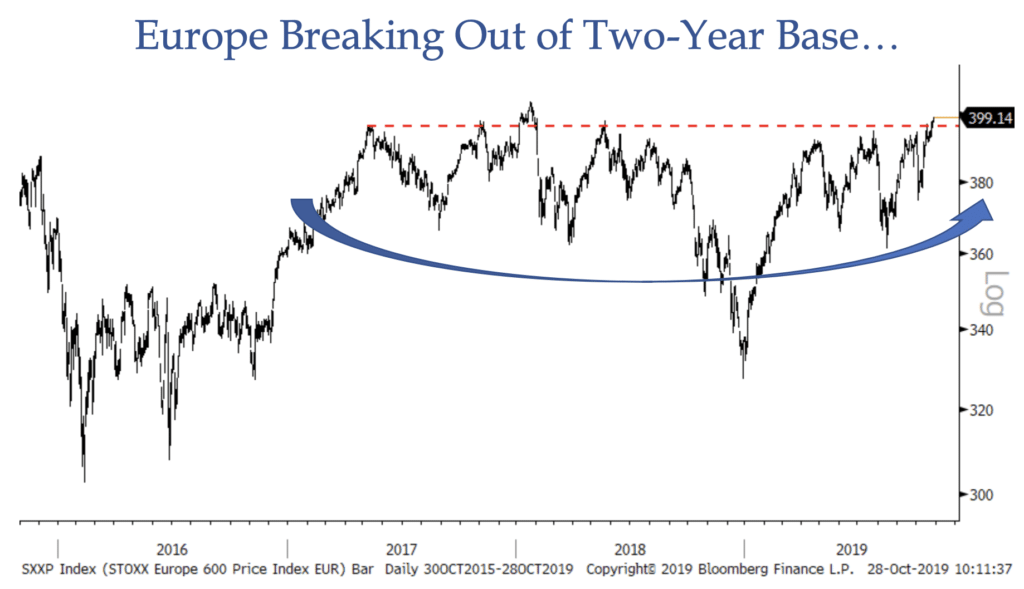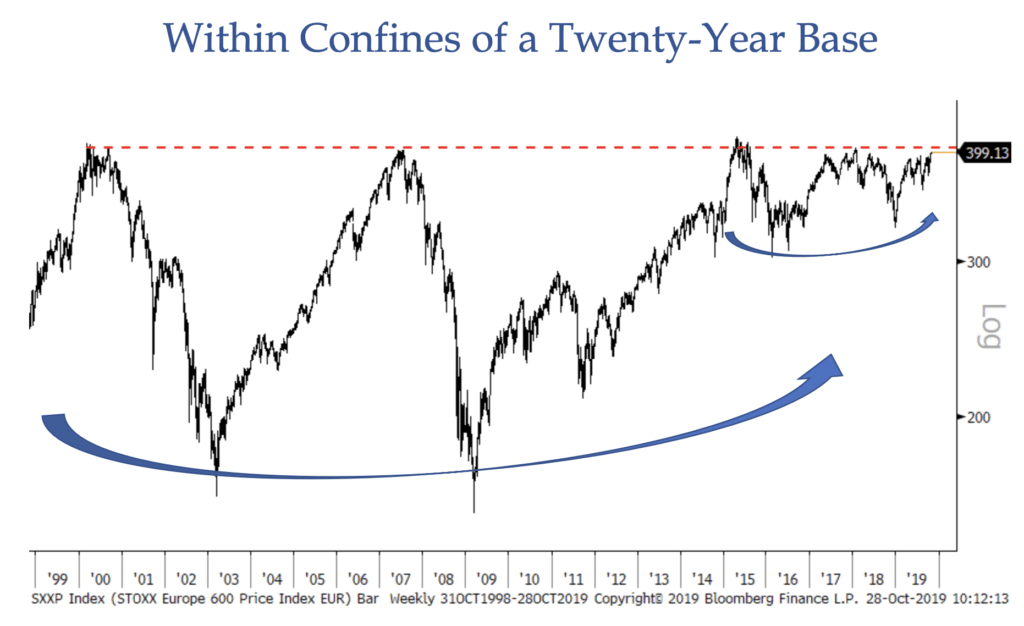 Later in the note, Krinsky shows Italy, Germany, France and Spain all challenging downtrend lines to break out individually. Worth mentioning also that many emerging markets already have broken out and are now trending higher, most notably Russia and Brazil.
But investors have been fooled before – only to see international stocks succumb to fresh rounds of negative economic data…will this time be any different?
Source:
Prestige Worldwide
Baycrest Partners – October 28th, 2019