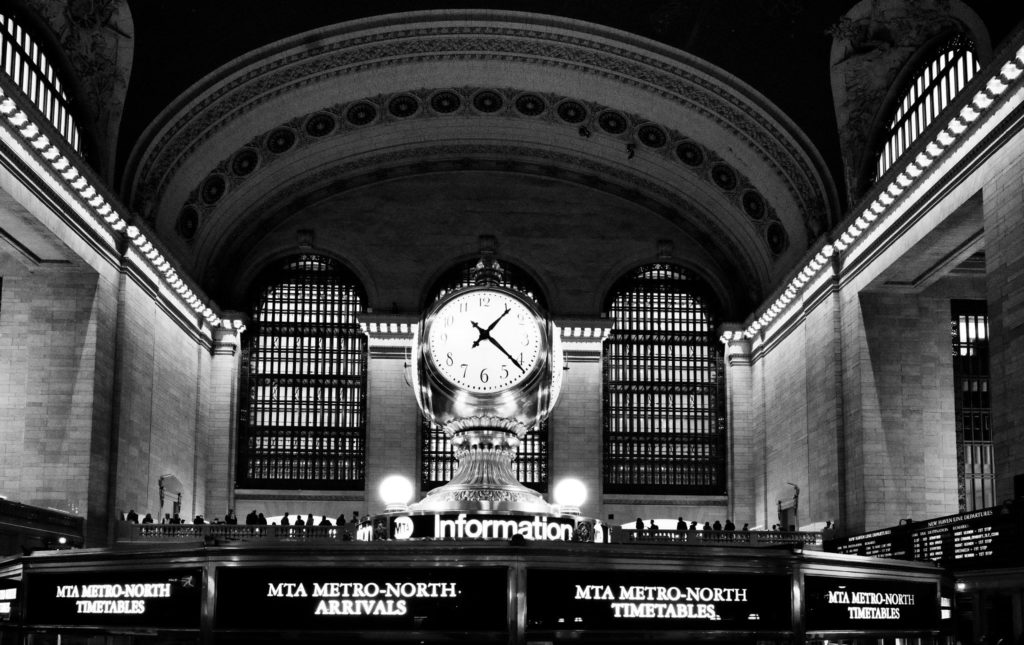 They called me in to the conference room on Friday morning, ahead of Father's Day weekend. "Have a seat, Dave…"
I sit.
The whole thing happens in fifteen minutes. I have til the end of the day to say my goodbyes. I have none that I want to say. They tell me to get my stuff together – two framed pictures, one of my kids and one of the four of us at my son's high school graduation, I don't want any of the rest of it. I don't have a new desk at a new office at a new job to put any of it in. I can't imagine carrying it on the train back to Scarsdale.
I call home from the cell. Voicemail. Thank god, what would I even say?
Trying to imagine my opening line. "I did everything right."
I'm turning fifty and spent my entire adult life doing what they said. Doing what I saw the others doing. Get good grades, get into a good school. Finish college, make connections, get an internship. Caddy at the club all summer. Talk to people.
Apply for jobs on Wall Street, they told me. It's where the money is. Learn the stock market. It's a gold mine. Go back to school and get an MBA. Get my CFA. Make more connections. Go to conferences. Build relationships with the CEOs of the coverage universe. Build relationships with the CFOs of the coverage universe. Focus on TMT – tech, media and telecom. They didn't call it that back then. Now there are a hundred thousand people following the same 50 stocks.
Leave the sell side, go to the buy side. Get into a good fund. Pay your dues, move up. Get into a better fund. Work hard. Work all the time.
I did all these things. I did everything I was supposed to do.
Phone buzzes in my pocket. Let it go to voicemail. I don't know what to tell her…
I could explain the active versus passive debate. How people don't care about the opportunity to outperform by a hundred basis points every year. How the SPIVA Scorecard calls us assholes every 90 days. So do the bloggers, but they don't wait 90 days. They just go in, all day long.
I could tell her how all the brokers that used to sell our funds switched careers, they're all financial advisors now, they don't send client money into anything they might have to defend. Cover your own ass. No one ever has to defend an index. It's an absurd proposition. It's like having to defend the weather. Nobody ever has to answer for the weather. The S&P 500 is the weather.
These last few years, we've been fighting it. We outperformed in 2017, did 3 percent better than the US market. They pulled 15% of our assets out as our reward. We underperformed in '18, they took another 20%. Who is they? It's like twenty people acting as CIO at a handful of big RIAs and brokerage firms. One day we were in the model portfolio, the next day they cut us for an iShares ETF. Nobody called or said anything. First the funds stopped coming in and then the outflows started.
We did a few roadshows. Saw clients in office buildings, hotel ballrooms, coffee shops, conference centers and even at a baseball game. "These are some of our highest conviction ideas…" That's great Dave, they said without saying. We like you. Your internal expense ratio just doesn't work in our allocations. They didn't say that part either. It's the subtext of every meeting. Fees, fees, fees. And taxes. We're fiduciaries and you're running up the clients' tax bills, Dave. I could talk about our research and ideas while standing on my head. It's like a foreign language to them now.
Susan didn't want to let me go. To let any of us go. It wasn't bullshit. She was upset about it.
When the cuts started in '14 or '15 no one really felt them because it was advertising people and admin people and a handful of 20 year olds. Didn't even notice they were gone. They weren't touching the CFAs. We didn't even think about it. "It'll come back," I would say, sometimes out loud, to anyone. To no one. I was reassuring myself. How could this not be cyclical?
How can the majority of investors end up deciding they don't give a shit about anything we're doing and saying? And all our experience and wisdom and knowledge? How can that have no value to people? How can they not care what stocks their money is buying and selling? Or who is doing the buying and selling for them? That's all they want? The weather? All of 'em? Trillions of dollars and no one gives a shit about anything in their portfolios anymore? How can that be?
Turns out it wasn't cyclical. Never understood how much we needed advisors to bring in capital. Goddamn them all. Take our tickets to the game, take our golf outings, take our US Open box, high fives and shit. They don't even take our calls now. They're doing outcomes for their clients these days. Some of them couldn't even tell you if the market went up or down that day. They don't sell performance anymore. The asset managers couldn't deliver on it anyway, so they just dropped it from their rap. The monte carlo's don't require alpha.
Susan said she tried to only cut the fat. There isn't any left. We don't even do conference booths anymore. Now she's gotta cut bone. Not up to me, Dave. They gave me a number. I guess I'm the bone.
The only assets that came in last year were from 401(k). They're not deliberate inflows, they're just from people who made fund electives a long time ago and never bothered to make any changes. It's a lot of money, coming in from a million accounts, but it's in small increments and definitely leaving after the rollover. Performance won't help. The account becomes an IRA, the IRA goes to an RIA, the RIA has their own recipe, their own ingredients. We're not part of the recipe. We're not one of the ingredients. We're not Vanguard, we're not an ETF, we're not BlackRock. Might as well be fucking invisible.
I gotta call her. She'll get it. I'm pedigreed. I'm experienced. I work my ass off. Someone wants what I do. She's gonna cancel Italy though. Fuck.
I did everything I was supposed to do. What am I supposed to do now?
Phone's buzzing again.
***