If you've spent the last ten years fussing over all of the economic reports related to heavy industry and commodity costs and other dirty data points, you probably feel like you've been running in circles, caught up in a wild goose chase of oscillations and obfuscations that's brought you no closer to understanding the twists and turns of the market than had you done absolutely nothing at all. Think of all the almost-recession readings in things like ISM and C&I spending and the like that we've whistled right past in the post-crisis period.
Had you, on the other hand, simply focused on the health and wealth of the consumer, you'd have gotten things mostly right.
The US consumer is the preeminent economic engine of the world right now, and following things like employment, wages, 401(k) balances, retail spending, small business confidence and home-buying / remodeling trends has been a great shortcut for investors and spectators alike.
BlackRock's chart of the week is my Chart o' the Day: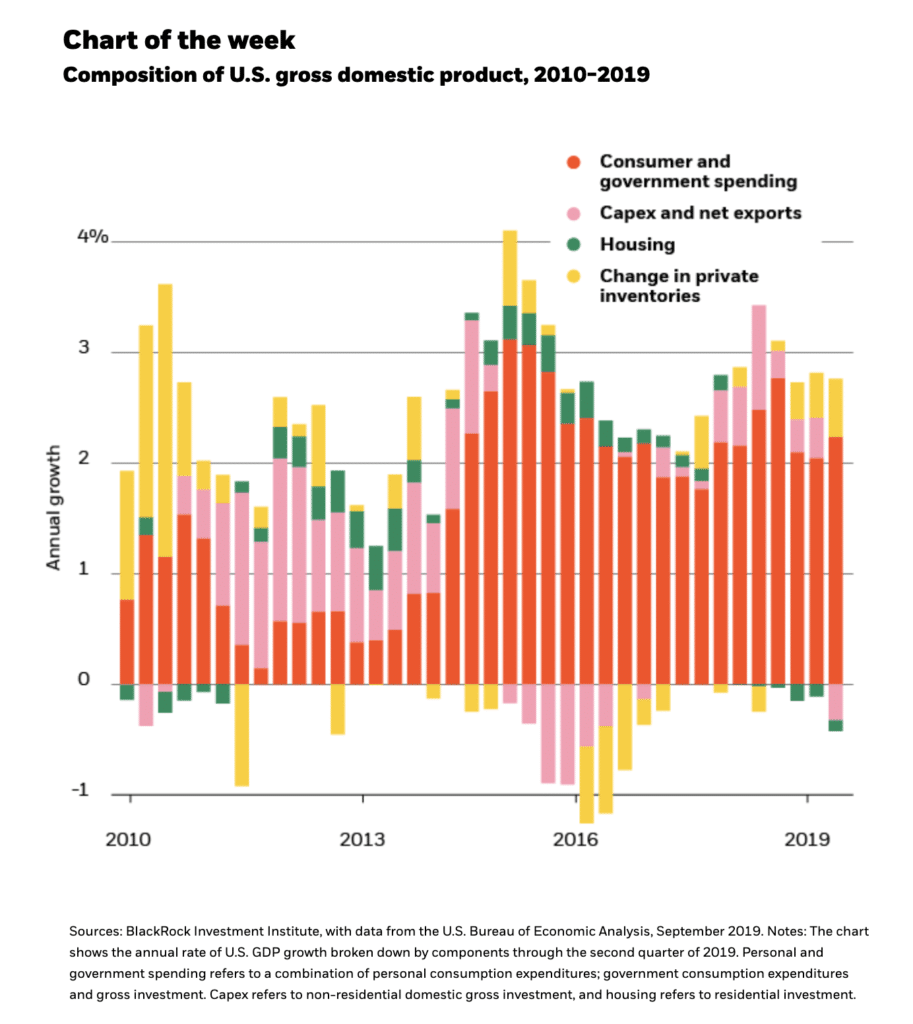 Josh here – see all that red? That's you and me making spending decisions and getting on with our lives. Look at how dominant this part of the economy has become, even since the start of this decade. I bet if you pulled the chart back to the 70's and 80's it would be even more extraordinary to see how stark the difference is.
It's not that I'm saying "nothing else matters"…I'm just saying that we all have a choice about what we can focus on to better understand the world in which we live, and this is my choice at the current moment.
Source:
Lower growth, higher inflation
BlackRock – September 16th, 2019