My pal JC Parets has taught me a lot about technical analysis over the years and I always read his stuff when it comes out. You can get his email blasts too by signing up at AllStarCharts.com.
Anyway, here's his read of the Dow Jones Industrial Average, with a monthly zoom-out…
Let's start with Papa Dow. The Dow Jones Industrial Average has gone nowhere for 20 months. Flat for over a year and a half: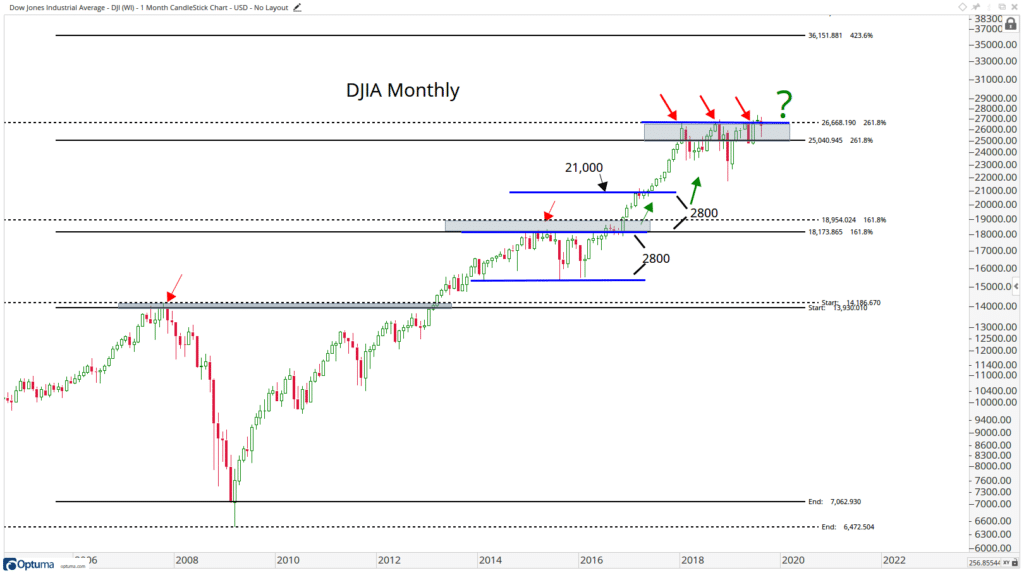 Whenever in doubt zoom out. Here is a much longer-term view to really help put things in perspective. All things considered, this 20 month consolidation is perfectly symmetrical with the prior 20 years. What happens if we clear 27000 and hold it? It looks like a lot of upside to me. All of this is consistent with this correction since January 2018 being a cyclical bear market within a longer-term structural bull market. In other words, a shorter-term correction within a longer-term uptrend. That seems perfectly fair…If we're above 27000, stubborn bears are going to be in a lot of trouble.
Read the rest here:
The Most Important Monthly Charts In The World (All Star Charts)