ARE YOU IN #FINTECH? https://t.co/vuDa7UYXFV pic.twitter.com/nwVO1DTbPV

— Downtown Josh Brown (@ReformedBroker) July 16, 2019
Josh here –  I want to personally invite any and all venture-backed startups in wealthtech to pitch our audience, do demos and appear on stage at Stack Stadium this September. Your potential customers are all there!
Here's Matt Middleton, the conference organizer: 
With 2 1/2 months to go, we couldn't be more pleased with the way the first Wealth/Stack conference is taking shape. The response from the advisor community has been overwhelming, and we can't wait for a sold-out event come September.
Our initial goal in building Wealth/Stack was to design a platform that helps to shape the future of the wealth management industry. And we at Wealth/Stack believe technology plays a significant role in shaping that future.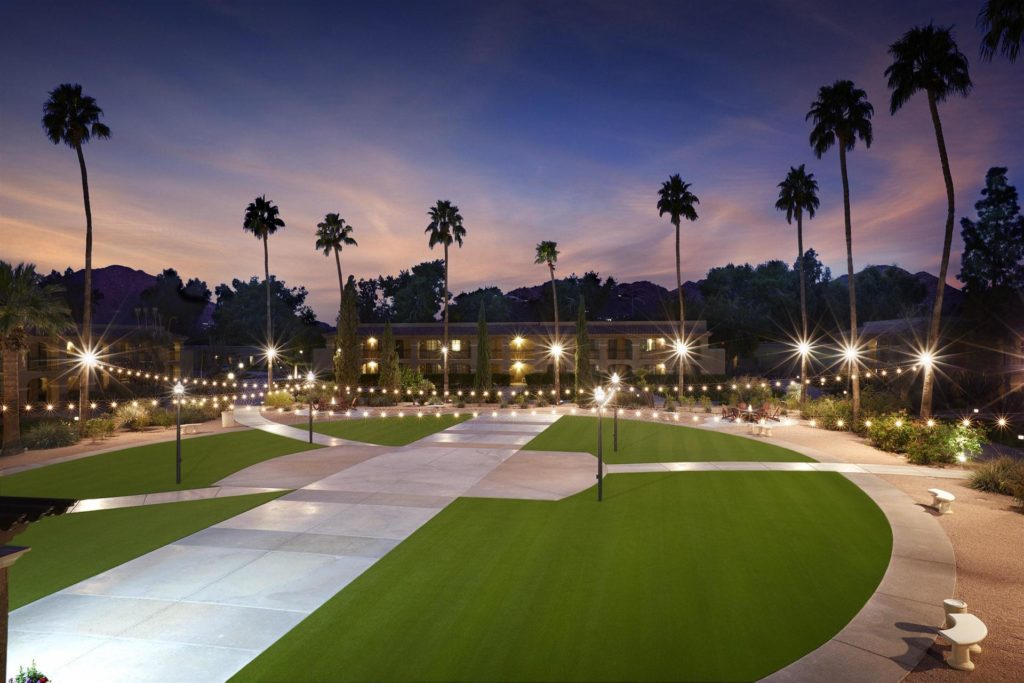 While media can sometimes portray technology as a threat, especially within the financial advice space, the reality is that technology is the engine that fuels financial advisors' business growth.
Wealth/Stack is committed to bringing together the world's most forward-thinking advisors with the most exciting fintech companies. As such, we're excited to announce the Wealth/Stack Showcase featuring cutting-edge fintech firms with promising technology we think the audience will love.
The Wealth/Stack Showcase will take place within the Stack Stadium at the inaugural Wealth/Stack conference Sept. 8-10, 2019 in Scottsdale, Arizona.
What Is the Wealth/Stack Showcase?
The Wealth/Stack Showcase is a unique opportunity for financial technology companies to demo their latest solutions to a captive audience of independent financial advisors. The demos will take place within the Stack Stadium at the inaugural Wealth/Stack conference Sept. 8-10, 2019 in Scottsdale, Arizona.
If your company has created a new solution for advisors, now is your chance to apply for amazing exposure before and at the event, including:
Preconference technology solution write-up promoted to our database of financial advisors
Five coveted stand-alone minutes in the Stack Stadium on Monday, Sept. 9, to pitch your solution
One complimentary conference pass, valid for all 3 days of the conference
Fill out all requisite information by 5pm ET next Monday, July 22.
Link – https://www.surveymonkey.co.uk/r/Wealthstack2019
Costs & Fees
There is no cost to apply for the Wealth/Stack Showcase program. Selected firms, however, will be charged a $2,500 fee to participate in the promotional opportunities listed above. These costs help offset the production costs of those items and are therefore non-negotiable.
If you have any questions about this or any aspect of the program, please feel free to contact Matt Middleton at mmiddleton@insideetfs.com or at +1 646 384 7632.
Why Are We Doing This?
We launched the Wealth/Stack Showcase to ensure that we keep our audience of independent financial advisors at the cutting edge of advisor technology. Together, we believe we can build the future of the wealth management industry. Designed to be fast-paced, educational demos, the Wealth/Stack Showcase is sure to be packed, as the venue's prebuilt amphitheater is the perfect setting to show advisors your game-changing technology.
We look forward to seeing you in Arizona!