When we launched the firm in 2013, we were just hoping to get big enough so that we could keep doing what we were doing for clients, our way, with our ethics and values as the backbone. We wanted to make sure we could last a long time and pay the bills, without ever having to compromise the things we believed in.
Little did we know that there was a big enough potential client base out there who cared as much as we did about these things. We certainly couldn't have foreseen that hundreds of financial advisors from around the country would want to join the firm, and that the firm itself would turn into a movement.
And so it is with deep gratitude at our good fortune and a huge thank you to the entire team and all of our clients that I announce our inclusion on the FT's annual top 300 list. We proudly represent the state of New York, our home base, and all of the other states in which we have offices and customers.
Thanks FT for recognizing us this year. We appreciate it!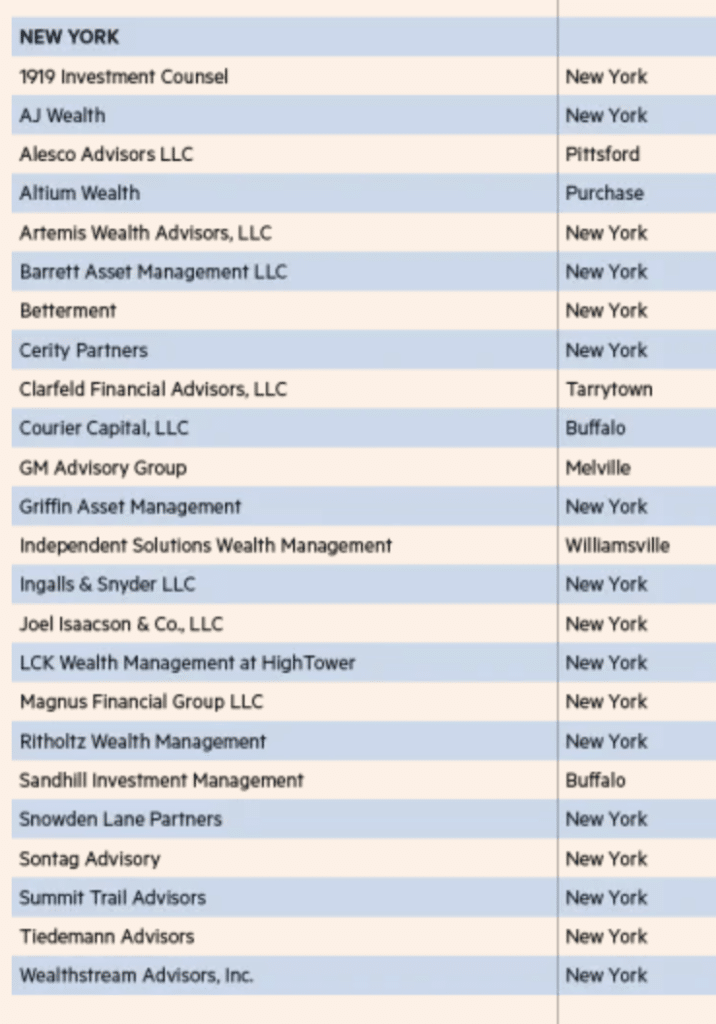 Check out the whole list and article here:
FT 300 list: the top US registered investment advisers in 2019 (Financial Times)