I'm going to let you folks in on a little secret right now…
When a multi-million dollar household onboards as a new client of Ritholtz Wealth Management, part of the workflow involves bringing our firm's CFO Bill Sweet into the conversation so that he can do a tax consultation.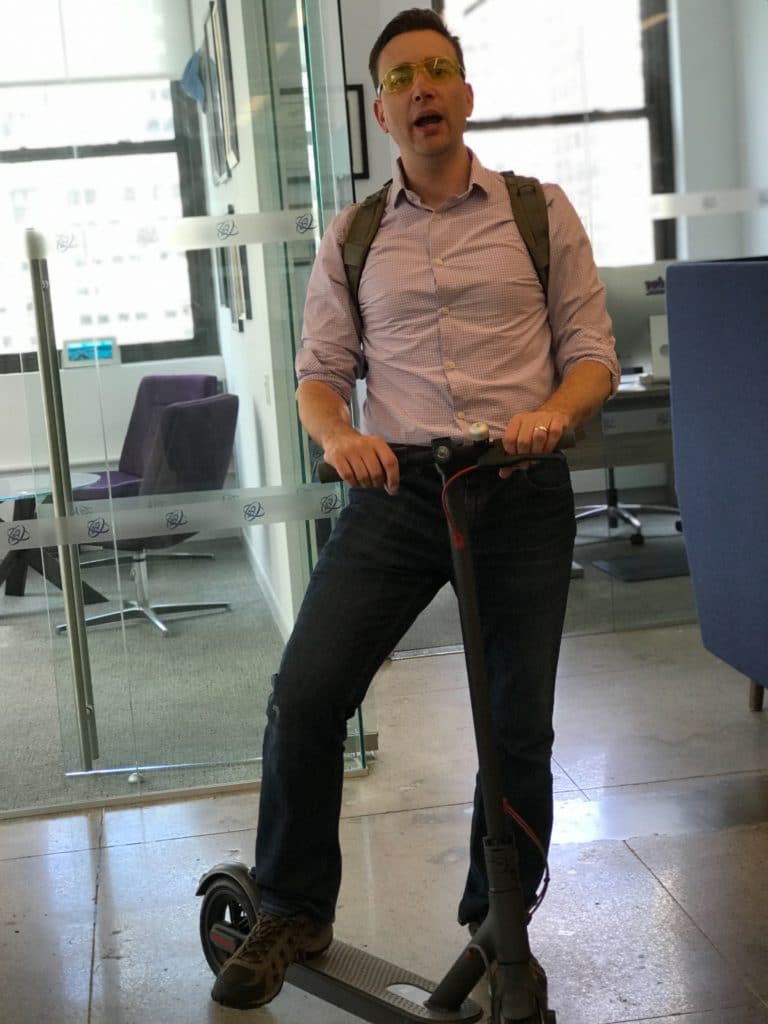 And it's incredible what happens as a result of these calls. Money is found that the client wasn't even aware of. Asset location decisions become even more clear than they would have been as a result of doing the financial planning work that we normally do – and asset location is every bit as important as asset allocation when you consider that investors can't eat pre-tax returns.
Setting up their portfolios in the most tax efficient manner, and finding opportunities to rearrange existing setups that are inefficient, is a huge value-add for wealthy households – especially when it comes to small business ownership, stock options, estate planning, etc. Most accountants don't speak investment and most advisors aren't an expert in taxes. Bill Sweet is a tax accountant, a financial advisor and a CFP, a wonderful combination we can bring to bear in service to our clientele. He's also a combat veteran and a real-life American hero.
Here's what I said about Bill when he first joined Ritholtz Wealth back in 2016:
Bill was a part of Operation: Iraqi Freedom 1, the initial invasion force that swept Saddam Hussein from power in 2003. After the 3rd Marine Division (3rd ID) swept through, Bill's armored company was tasked with the clean up and patrol of the city of Baghdad. After coming under fire, Bill was awarded the Bronze Star for Valorous Action in Combat. He finished his career at Fort Knox as a company captain in charge of the drill sergeants.

An interesting thing happened for Bill at Fort Knox that would change the course of his life and career. As he puts it, somewhere along the line he was "volunteered" by the army to become a Tax Assistance Officer, charged with helping soldiers file their taxes. He helped 50 soldiers on the base handle their finances in the first year. This led Bill joining his father-in-law's tax practice when he left the army, and, through reverse inquiry, the giving of financial advice to his clients.

Bill found that he had a great interest in helping people with their investments and portfolios. In 2012, he attained the Certified Financial Planner designation and began providing advice full-time.
Since that posting, Bill has become instrumental in our client service model, and he's also taken on the role of Chief Financial Officer for the firm. Every advisor we bring on works out their comp deals with Bill. Every lease we sign, every bill we pay, every expense we incur, every bonus we award – all of it crosses his desk. He's become the financial quarterback we didn't know we needed in the early days, as the firm has grown 10x, from $90 million in assets under management to over $1 billion earlier this year. Ritholtz Wealth added its 30th employee this spring, and it would not have been possible were it not for Bill's guidance, advice and expertise throughout.
While he may not blog or have a podcast or appear on TV shows, he is undoubtedly one of our biggest assets as a firm, for the management team, the advisor staff and our clients. I like to think of him as our Secret Weapon.
But maybe not so secret anymore. The word is getting out. You can't keep a rock star hidden forever.
This morning, the world premiere of my new latest episode in the CNBC video series I've been doing came out and it's all about the impact of the Trump tax bill. And yes, you guessed it, it features none other than Mr. William Sweet!
You can watch it below, and please reply to this tweet or RT if you love it.
Source: