Josh here – on the 20th anniversary of Simple Wealth, Inevitable Wealth, I discuss why it's the book that changed the entire trajectory of my career and laid the groundwork for my investing philosophy.
Many books and authors have been influential and important to my understanding about how the market works. Simple Wealth, however, was the first book that made me want to dedicate my life to helping others invest and make sure they don't fall prey to all the wrong information and advice they're being assaulted with on a regular basis.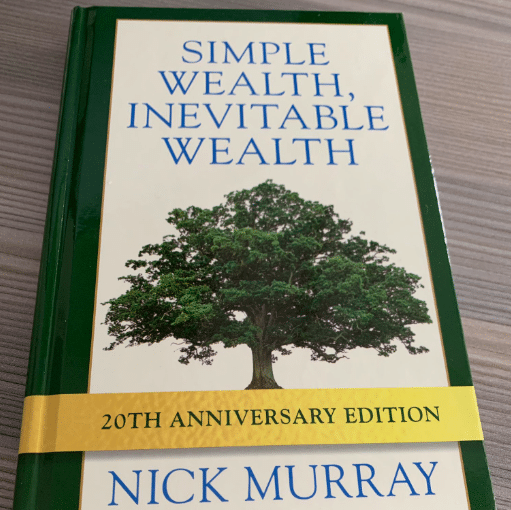 Nick Murray has taught thousands of financial advisors about the inherent dignity of our careers and the absolutely necessity of our work for the improvement of society. Building, managing and living with a portfolio's ups and downs can be simple, but that doesn't mean it's going to be easy. Our job, according to Nick, is to continuously remind people why they must bear risk and endure a lifetime's worth of volatility if they're going to truly succeed in the markets and in life.
Michael makes a point about finding the right book at the right time in our lives, and for me, finding Nick's writing ten years ago was exactly what I needed.
Other books mentioned include Jack Schwager's Market Wizards and Ben Graham's The Intelligent Investor.
Nick's book is only available at NickMurray.com
Be sure to subscribe to our channel so you never miss an update
Talk to us about your portfolio or financial plan here