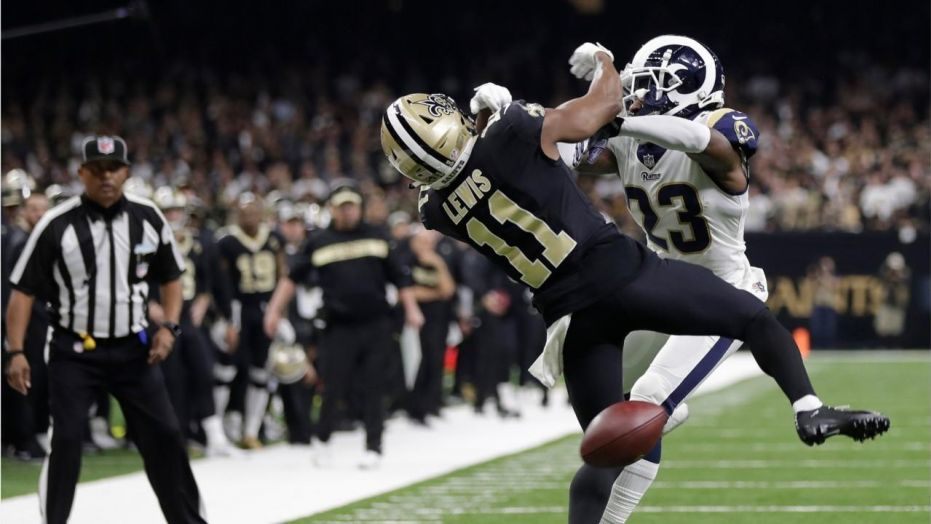 This week, the head coaches and owners of the NFL voted in a rule change with almost no opposition…
The NFL owners voted on Tuesday evening to approve a rule proposal that allows for offensive and defensive pass interference, including non-calls, to be subject to review.

Coaches can challenge those calls in the first 28 minutes of each half. In the final two minutes of each half, those calls will be subject to a booth review.

This rule change is only for the 2019 season.

Owners passed the provision, 31-1, at the Annual League Meeting in Phoenix on Tuesday night.
If you recall, in the final game of the NFC postseason, a Rams player hit a Saints player way early on a major play and the ref didn't call it. Millions of people watched it on their screens as clear as a bell, and then millions more rewatched it on the evening news and across the internet, millions and millions of more times. It could not have been more blatantly obvious that it was a non-call – a non-call that cost the Saints their spot in the Super Bowl.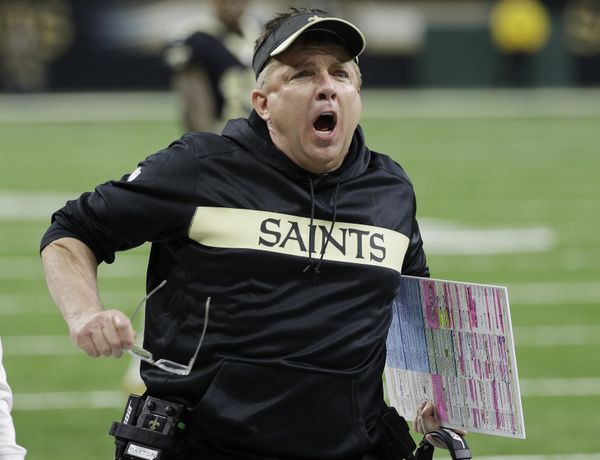 The wrong team went to the big game and they looked like the wrong team pretty much from the opening kickoff.
The owners were nearly unanimous in their vote to try the new system, where calls and non-calls for pass interference can be reviewed at the command of the coach (either side of the ball too). They didn't agree to this because they are New Orleans Saints fans. They did this because they recognized, after a few impassioned speeches by their peers, that this terrible situation could happen to any team. To any coach. To any owner. To any fan base. To any city.
There's a lot of self-interest here. It's a non-partisan issue for the teams and the owners and the coaches. They pictured themselves in the position of Gayle Benson, the Saints owner, they asked themselves how that might feel if it happened to their own team.
Front page in New Orleans #SuperBowl #Saints pic.twitter.com/R20xdGbnRD

— David Begnaud (@DavidBegnaud) February 4, 2019
The City of New Orleans gave the Super Bowl that its team belonged in the middle finger. Deservedly so.
There's no reason for fans to have a better view of what happens in the game than the officials on the field do given the state of technology we currently have. The sport is too big, lucrative and meaningful to its fans for the wrong team to be sent to the championship game over an error.
So what else should be non-partisan? Surely, if the coaches of 31 NFL franchises from across America could find the common ground to improve their shared existence, so too can the rest of us, on some level, right?
Perhaps not. The other day, I learned that financial protection for mom and pop investors is a partisan issue. There's actually one party in favor of a wolf in sheep's clothing approach and one party in favor of defending the financially unsophisticated from those wolves.
My colleague Dina Isola testified before the House Financial Services Committee in Congress and was questioned by Representatives from both sides of the aisle. The Republicans seemed to be on the side of the investment industry, which wants as little to change as possible for the maximization of profit, The Democrats were more in favor of strengthening the rules and instituting a true, universal Fiduciary standard of care for all financial practitioners. No surprise there.
The irony of the whole thing is that the Republican party has, in recent years, become the party of the blue collar, working class, soon-to-be-retired family from the heartland. These are the people, statistically and in my experience, who are most often abused, lied to, robbed and ripped off in broad daylight by the brokerage and insurance machine. These are the people who once had their retirements generously covered by pensions but, due to declining union membership and the winding down of defined benefit retirement plans, are now facing the reality of being on their own. They have to decide which vehicles to put money into. They have to determine the right investment selections. They have to understand the tax ramifications of their decisions. They have to calculate the true fees and costs they are paying. They have to somehow ensure that they are working with an advisor who actually has a vested interest in taking their side over whosever side is paying them a selling concession on a product.
And how is all this going? It's a slaughterhouse.
The most horrendous lie on Wall Street is that brokerage firms cannot afford to work with this tier of client if they can't get away with egregious sales practices and hidden fees. In the age of automated asset allocation, model ETF portfolios, robo-advice and target-date funds, we know this is complete and utter bullshit. I've proven it seventy million times here on my blog and there are a hundred other voices just like mine – from within the industry as well as the journalism covering the industry – making this point every day.
But insurance companies and brokerage firms spend a lot of money on political outcomes. Which is what makes this a partisan issue. And this is why people are being sold annuities inside of 403(b) plans at the schools that Dina and Tony Isola go to visit. And it's why people who would be perfectly well off with a diversified portfolio of stocks and bonds are being sold shares in non-traded Real Estate Investment Trusts. Or oil & gas LPs. Or funds of hedge funds. Or all other manner of schlock that pays the salesman a huge upfront fee and leaves the retail investor with something so suboptimal that they'd be better off if they'd invested nothing at all and simply spent the money on vacations and clothes.
Apparently clean drinking water is now a partisan issue also. Lots of people think we should spend federal time, money and energy to ensure that all water being made available to our fellow Americans is safe to drink so people don't end up with genetic disorders and diseases and children with brain damage and permanently blighted communities. Even in Dark Ages Europe they took care to protect people from drinking bad water (usually by substituting it with beer in a lead cup, but I digress). We can't even get our shit together here and all agree to do something about this. It's a fight instead.
There shouldn't be an "other side" to every problem. Some problems should just be obvious enough to everyone that we get them fixed.
You don't have to agree with the Green New Deal or think that it's a viable solution for the environmental problems the world faces. I definitely am not a fan. But can we at least agree that there is a problem and that it should be solved? Can we agree with AOC, despite your feelings about her personally, that science is a non-partisan issue (or ought to be?).
I'll make her word the last word here…
Watch every second of this… @AOC is so incredibly spot on. pic.twitter.com/ESP4dC5TTo

— Brian Tyler Cohen (@briantylercohen) March 27, 2019