This morning I explained briefly why I thought the Federal Reserve had an opportunity to pause today as opposed to doing its widely expected fourth interest rate hike of 2018.
But they hiked. And, I guess, attempted to accompany the hike with somewhat dovish language to cushion the blow, sort of?
It didn't go well. The Dow, which had been rallying into the decision / press conference ended up absolutely hammered, and the 10-year sold off, which tells you everything you need to know about the market's confidence in next year's economic outlook.
WSJ: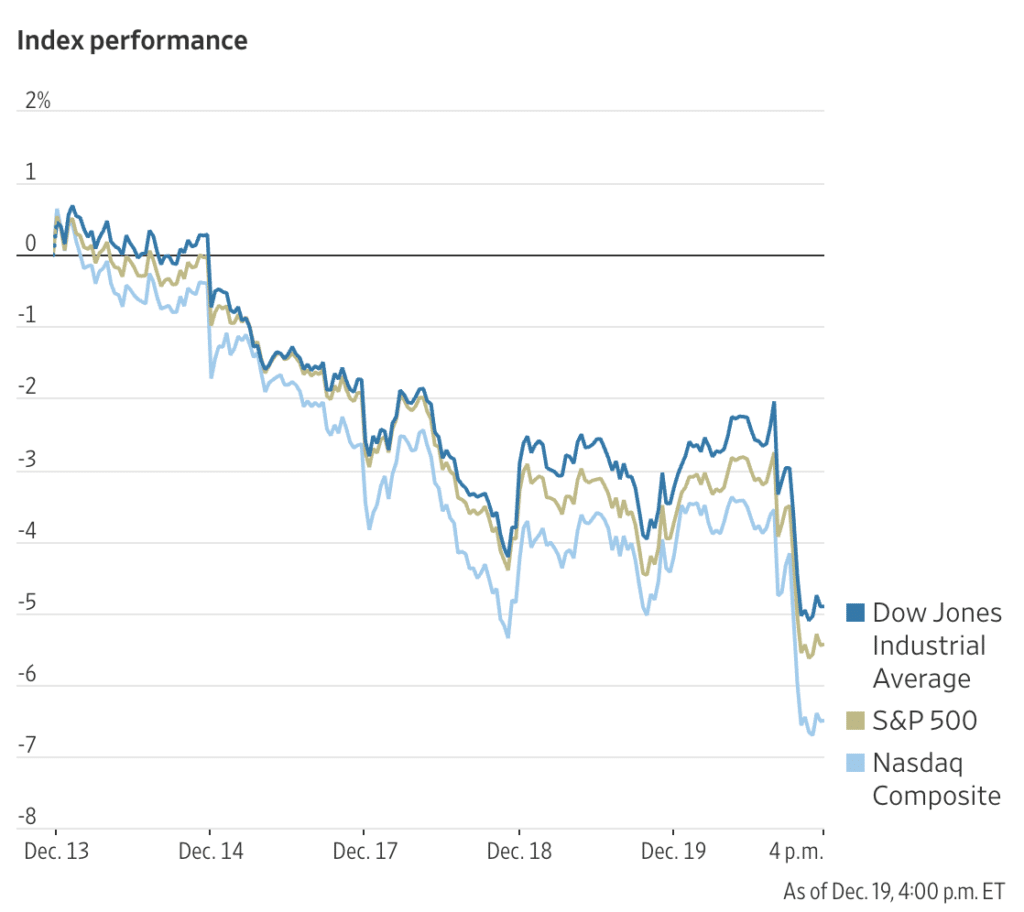 The Dow Jones Industrial Average swung nearly 900 points Wednesday, slumping after the Federal Reserve raised interest rates for the fourth time in 2018 and signaled a milder path of increases over the next year.
Major indexes turned negative following the Fed's decision then tumbled anew during Fed Chairman Jerome Powell's remarks, falling alongside long-term Treasury yields as investors worried about the outlook for the economy.

The Dow industrials slumped 352 points, or 1.5%, at 23324, after falling as many as 513 points while Mr. Powell spoke. The index had been up about 300 points just ahead of the interest-rate decision.
Now we see what the follow-through overseas looks like. The Treasury bond yield curve has absolutely collapsed. The spread between the 2's and 10's got to within 11 basis points at its low today, and the 2's and 5's actually inverted.
This evening you'll be treated to a smörgåsbord of hot takes about what Jerome Powell was really thinking today. Was he trying to demonstrate his complete independence from the President's wishes? Was he trying to maintain discipline in the markets? Did he really think that the data warranted further action today? Or did Hillary's people get to him just before showtime?
We'll never truly know.