"EARNINGS ARE GOING TO BE GREAT THIS YEAR!" your favorite stock clowns proclaimed at the top of their lungs. And they were right, but there is a P in the old PE ratio and it reacts to things like changes in liquidity, sentiment, global trade conditions, etc.
In this chart, from Bloomberg by way of the WSJ's Daily Shot email, you can see this phenomenon illustrated – the contracting PE ratio stole all the benefits of rising earnings and dividends to bring us back to flat-on-year!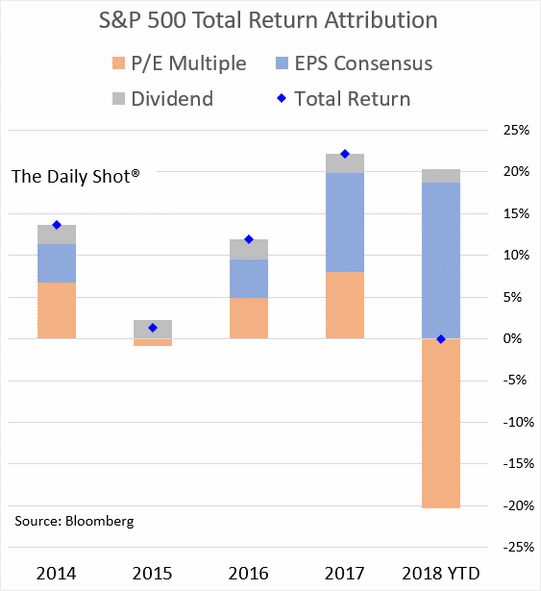 This is why market forecasts are so impossible. Even if an analyst were clever enough to nail the earnings number for the entire S&P 500, they could never in a million years be able to reliably predict the multiple. The variables that go into it, and their respective influences, are infinitesimal.