Last spring we met with a young woman who was working at one of the large discount brokerage firms, in a Manhattan branch, doing financial planning and managing relationships. She's a financial advisor and a Certified Financial Planner (I don't know how to make the keyboard type a trademark thingy, get over it).
Anyway, she was interviewing with us because she wants to do real financial planning work. At her current job, she is responsible for 800 households. Eight hundred. I spelled it out so that the enormity of the number would sink in. Take a pause and imagine that book of business for a second. Then remind yourself that all 800 of these families have their own ticks, quirks, traits, needs, misunderstandings, disagreements, wants, wishes, time horizons, idiosyncrasies, priorities, challenges, advantages, tax situations, retirement plans, backup plans, marital problems, hereditary illnesses, secrets, in-jokes, legal disputes, and on and on.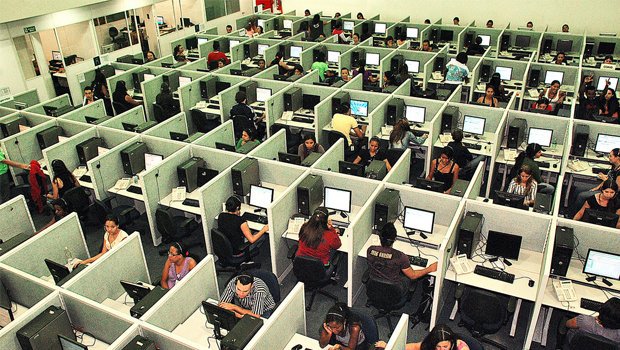 And she's supposed to be doing financial advisory work for them all. But she knows that's not what's happening.
Instead, she is taking wave after wave of phone calls and the occasional in-person meeting with people she hardly speaks with and certainly doesn't know particularly well. She is answering a million and one different questions and concerns every week. She is checking off boxes and filling quotas. The clients don't necessarily know her all that well either. They opened an account at the branch or by telephone one day, perhaps to roll over an IRA or to establish a child's custodial account, and then her name and 800 number began to appear on their brokerage statements.
And so they're her clients. Unless she leaves. Then they'll have some other person's name printed on their brokerage statements, someone else to call and ask random, out of the blue questions of. They'll never hear from her again, on pain of strictly-enforced non-compete lawsuit (or, in the case of one gigantic discount brokerage firm that shall not be named, potentially death).
Anyway, she wants to be a financial advisor but in her current role, she's an order taker. A damn good one, from what I can tell, but an order taker nonetheless. And there's nothing wrong with that – it's how most young people get started in the advice business these days. The brokerage branches are among the best training programs you could get yourself into right now, they teach you how to be helpful and explain products or services to unsophisticated people.
When you read about large discount brokers and even asset managers getting into financial planning or hiring CFPs to work directly with clients, what's really happening is that call centers are being staffed with higher quality personnel who can be of greater value to clients and, as a result, up-sell a higher margin service or product to them. There's nothing wrong with this, but it is not the same as working with a financial advisor.
Do you know the difference?
A financial advisor is someone who sees and speaks with no more than 50 to 100 families over the course of a year, but does so on an ongoing basis and becomes a part of their lives – a living, breathing resource. An order taker is someone who speaks with however many clients are assigned to them.
A financial advisor tells clients what should be done with their portfolio and then insists upon it being executed. An order taker acquiesces to the wishes of the clients: "I think I want to own more dividend funds in my portfolio…." Right away, Mr. Anderson, I'll find you a fund that we like with dividends in it.
A financial advisor will not continue to service a client household that refuses to take the advice that is being given, even going as far as firing themselves from a situation where the client is demanding to do things that are against his or her long-term best interests. An order taker will do what the client directs them to do and make portfolio changes based on a phone conversation, an email or an emotionally charged meeting in the midst of a market correction.
A financial advisor addresses all aspects of the client's financial situation – taxes, debt, insurance, savings, employer-sponsored retirement plans, pensions, health expenses, estate planning, social security. An order taker recommends mutual funds to sweep excess cash into.
A financial advisor presents a client with a portfolio that answers to a financial plan, and explains why what is being presented needs to be followed in totality. An order taker builds a la carte, have it your way portfolios, picking and choosing investments that seem right at the moment, and that do not necessarily add up to a cohesive whole.
Most importantly, the financial advisor knows the client, knows the client's proclivities to be led astray, to become susceptible to recent events and feelings, to become confused and to become fearful. That advisor learns to anticipate how certain developments are going to affect each of the people's personalities and develops strategies to help counteract adverse scenarios arising as a result. An order taker picks up the phone and says what the client wants to hear, ever eager to please as well as to be done with this call and to be on to the next one. Phone logs are being monitored, efficiency scores are being scrutinized, the clock is ticking.
The world needs order takers as well as financial advisors.
Order takers are probably the right answer for the "mass affluent" who are fine with getting 90% of what they need from a website and just want to be able to ask a question or two of a person every now and then.
The financial advisor is a stakeholder in the client's outcome, a professional with something to lose should the plan fall apart or fail to be adhered to. Financial advisors are for people with complex situations who want a relationship with someone that knows them, understands them and will fight like hell to see their goals and objectives met in the future. Order takers don't fight, they abide.
Do you know the difference?