I haven't really seen anything like the chart below, which comes to us via Savita Subramanian's group at Bank of America Merrill Lynch. They're showing the seasonality of stock buybacks broken down by weeks of the year. Apparently, we're headed into the thick of buyback season, and this past week was way above trend…
Buybacks by our corporate clients last week were the sixth largest in our data history since 2008. In particular, Tech companies' buybacks were the fourth-largest in our data history.

In a reversal to recent trends, buybacks in Financials and Health Care stocks picked up last week. Financials saw the second-biggest buybacks (after Tech) by our corporate clients.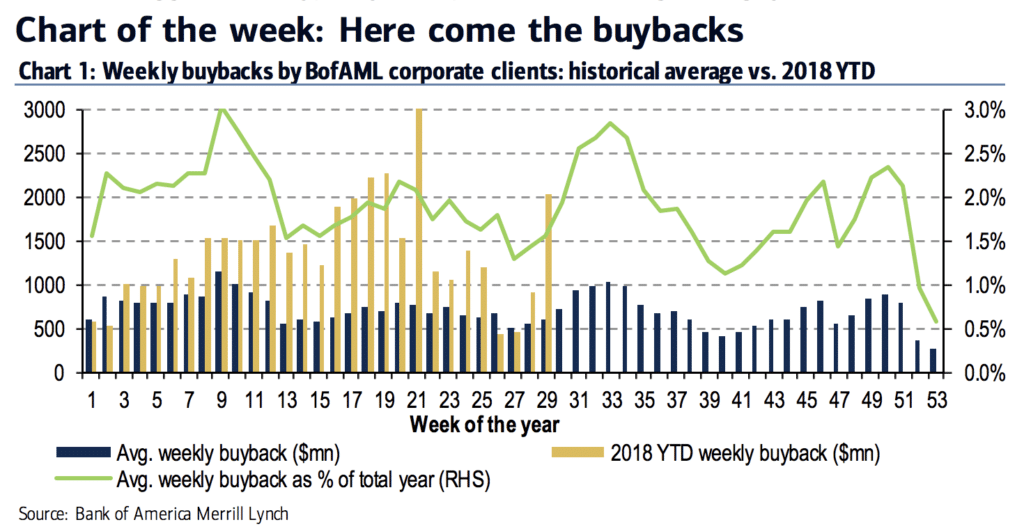 Josh here – what's interesting to me is that the pace of buybacks historically spikes twice in the average year, in what looks like the 8th week (end of Feb) and then around the 34th week. If last week's kickoff to the season was indicative of what the rest of the summer will look like, it's not hard to understand why we'd be making new record highs soon.
By the way, regardless of what happens with buybacks this summer, I think it's clear that, thanks to the tax cut, 2018 is going to be a year to remember. Here's the post-crisis history of buybacks on a 4-week rolling average from the same report: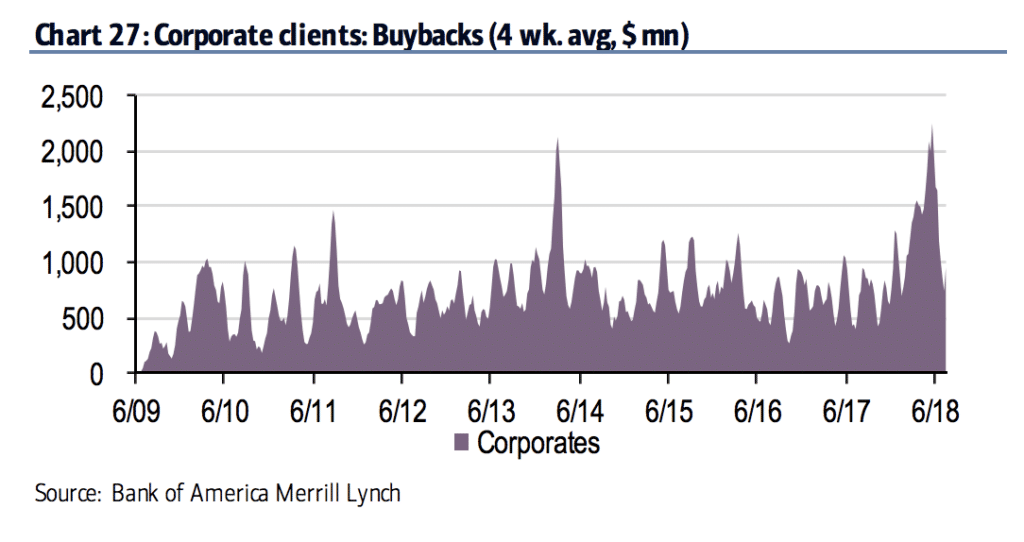 Source:
Here come the buybacks
Bank of America Merrill Lynch – July 24th, 2018