I've been reading Abnormal Returns for a decade now and as I've said before, on many occasions, the time spent clicking on Tadas's selected links has been a terrific investment. It's a great honor to have him on board doing the RWM client-only email update twice a month. He's the most experienced and diligent curator in finance, bar none, and it's not even close.
Having Tadas in the investor education role, communicating our insights directly to clients, is going to be amazing. If you believe, as most successful entrepreneurs in my industry do, that communication and behavior are the key to the whole thing, then you understand why I'm so excited to have the best in the business on our team.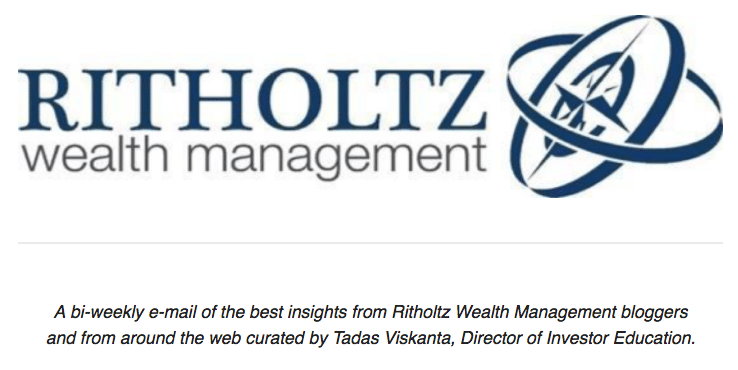 The minute this email hit my inbox – and the inboxes of all our client households – I got goosebumps. IRL. This is truly special.
Find out how you can become a client here.