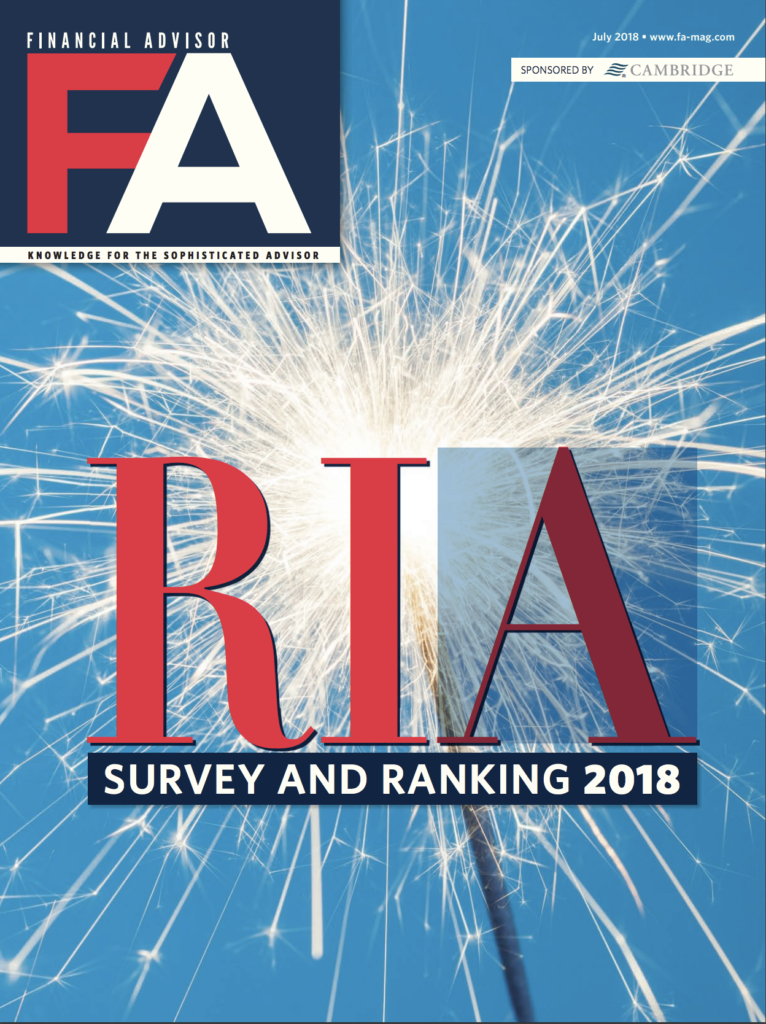 Some stuff on the growth of the RIA business via Financial Advisor Magazine…
The RIA channel eclipsed $70 trillion in registered assets under management in 2017, according to a study sponsored by the Investment Adviser Association. In the 17 years the IAA has tracked RIA growth, AUM has grown by a cumulative 220% and at a compound annual growth rate of 8.1%.

There are more than 680 RIAs with at least $1 billion in client assets, according to a November 2017 Cerulli Associates report. This club accounts for less than 4% of the total number of RIAs, but controls 32% of the RIA channel's workforce and 60% of its assets.
As Ken Fisher, America's largest RIA with over $100 billion in AUM, likes to say, nobody in this industry has any scale. He's the largest firm and has "one tenth of one percent" of the wealth management business. That's an incredible stat. There's a ton of room for firms within our industry to scale up, take on capacity and grow across the country virtually uninterrupted for years to come. Ric Edelman, another of the nation's largest RIA founders, talks about competition within the industry like outer space – there is so much room between each individual star that two galaxies can collide without anything hitting anything else.
In my experience, RIA execs and employees are among the happiest people in all of financial services. There are a lot of reasons for this, but one of them surely is the fact that the industry isn't completely dominated by five or six firms. There is ample opportunity for anyone with a killer service model and a dedication to their client base to make a big splash in the coming years.
Anyway, we were thrilled to see that Ritholtz Wealth Management made it into the top 350 firms overall by size and that we are the 34th fastest growing firm in America. As always, I give full credit to the team for doing all of the things every day that add up a great client experience. Most outside observers only see a fraction of what actually goes on in order to run a successful advisory firm. I'm sure every firm's founder on this list would agree.
You can see the whole list below:
50 Fastest Growing Firms (FA Magazine)
Read the accompanying article here: