I'm just now getting accustomed to being back on Long Island time (yes, that's a thing) after spending the week in beautiful Dana Point, California at my firm's annual west coast Evidence Based Investing Conference. It was an incredible event, and I had spent most of the last year nervous that we wouldn't be able to follow the last one. My fears were for naught.
Between Ken Fisher's amazingly candid keynote to Annie Duke and Ryan Holiday's presentations, from Vanguard chief economist Joe Davis's talk to Dimensional CIO Gerard O'Reilly's remarks, from the panels to the live version of Ben and Mike's Animal Spirits podcast to the strong finish by football maven Mike Lombardi – the whole thing just kind of flew.
I would list everyone who went up on stage but the list seems endless and I'd probably leave some people out by accident – suffice it to say that everyone who's anyone on the financial web, with few exceptions, came out and did their thing. The networking was absurdly good. I had 18 employees of my firm out there too, and it was really cool to see the whole group gel – it turns out that geography is way less important than shared values and goals.
Anyway, some pics below…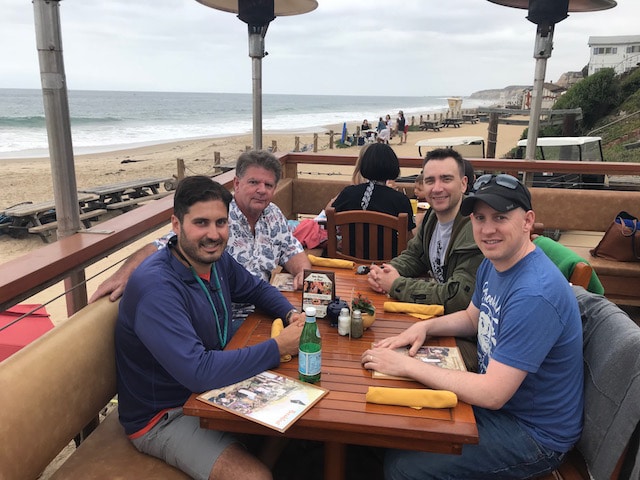 The calm before the storm – Kris, Michael and Bill got into town on Saturday night, hanging out with our Newport Beach-based advisor Gary Pulford here.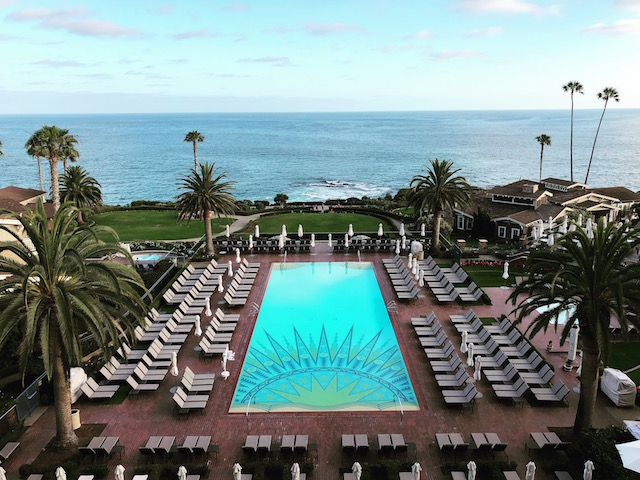 I took this shot at the Montage resort in Laguna, which is one of the most insanely gorgeous hotels I've ever seen. I'm told you can buy a private residence there for a cool $20 million.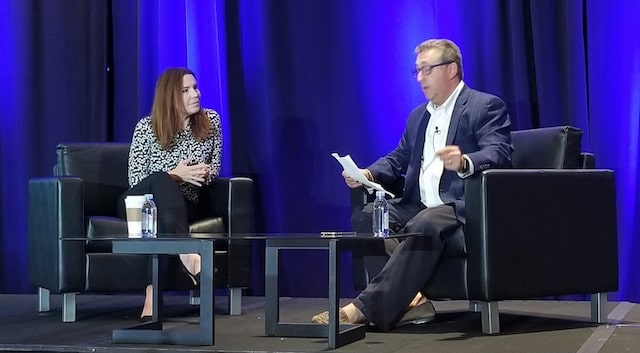 Barry interviewing poker legend Annie Duke about her amazing book, Thinking in Bets.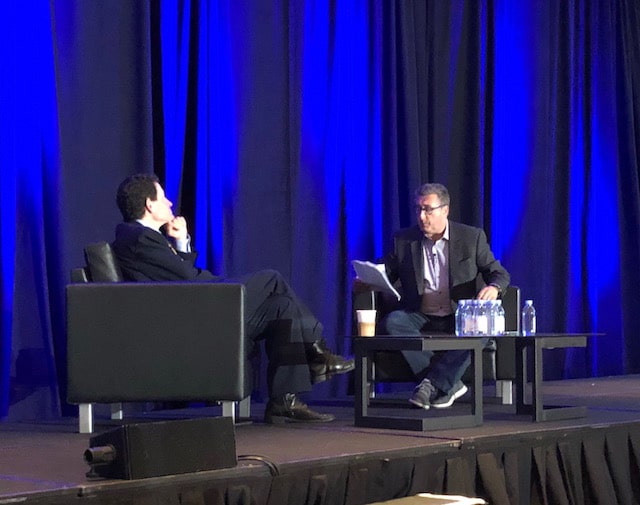 Ken Fisher was off the hook this week. His comments will NEVER be forgotten, I can promise you that. It was so cool to hear to a guy managing $100 billion being so candid and off the cuff. Referring to traditional Wall Street brokers as "ratf***ers" – about ten times – was definitely a highlight for me. I now feel liberated to tell you how I really feel 🙂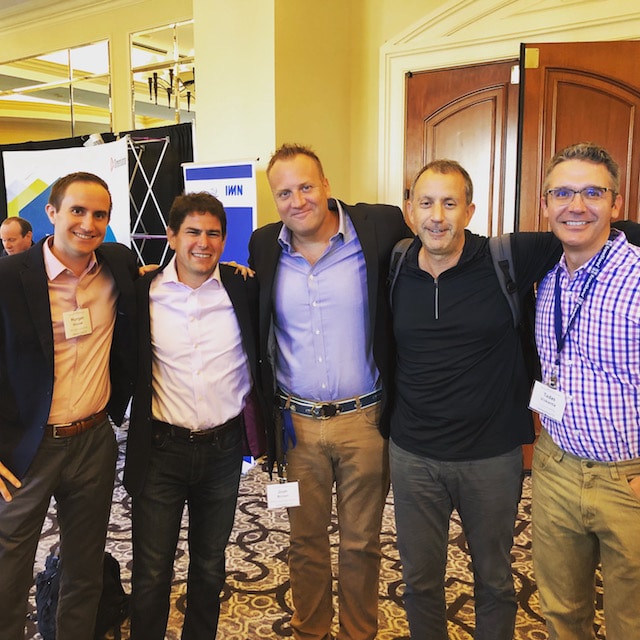 What a group to have all in one place – financial blogging legends Morgan Housel, Ian Rosen, Howard Lindzon and Tadas Viskanta on my flanks.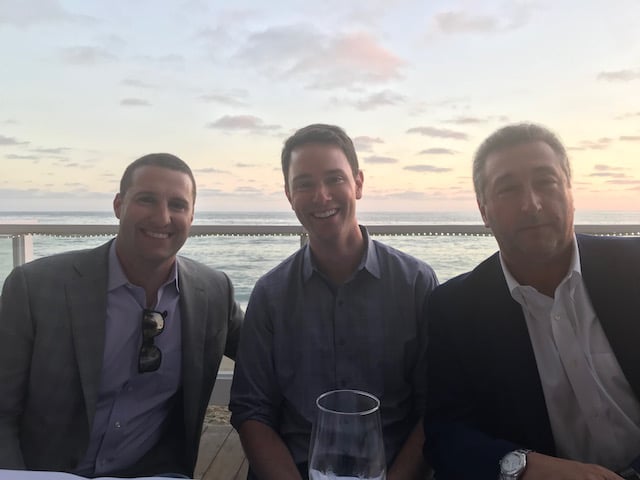 RIA stars and up and coming bloggers Phil Huber and Peter Lazaroff with Barry at dinner.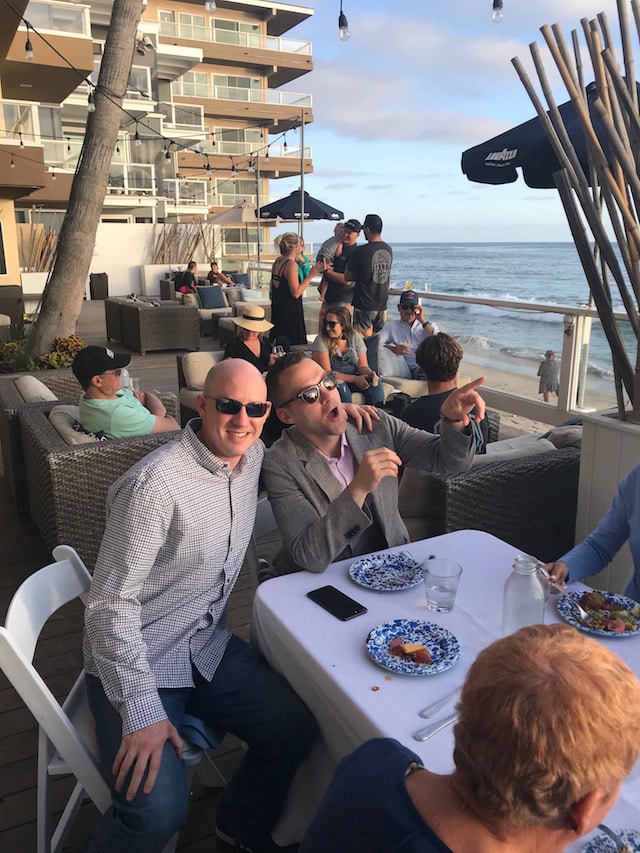 Mike and Ben – adorbs!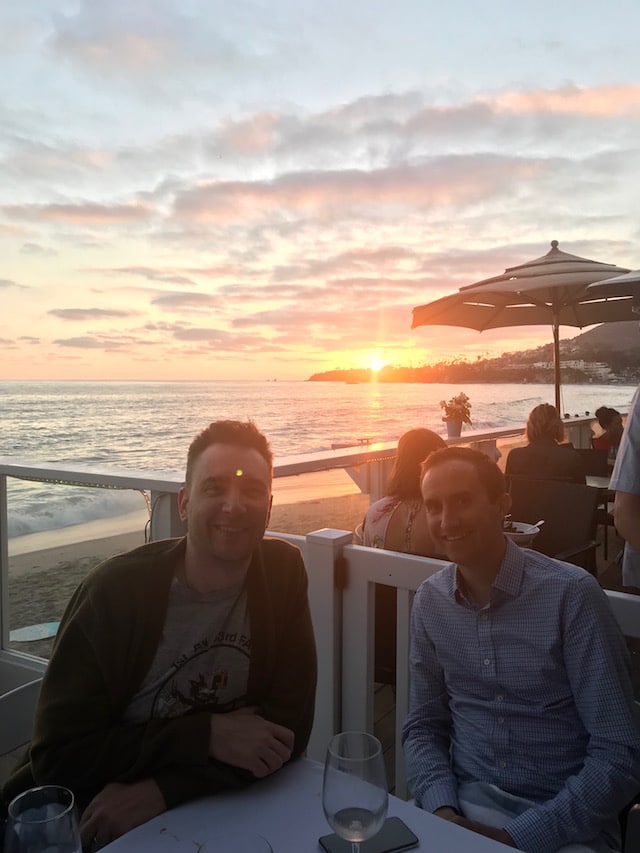 RWM's CFO Bill Sweet hanging with Morgan Housel.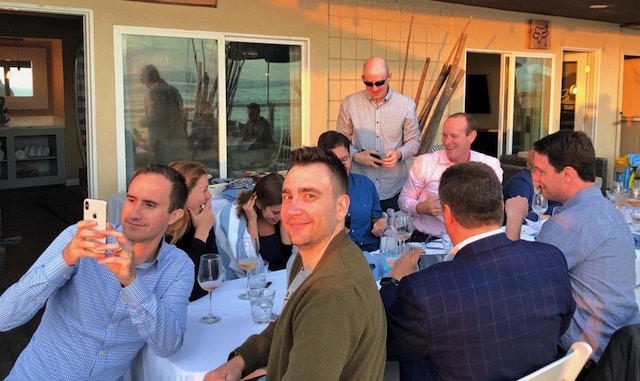 What a night.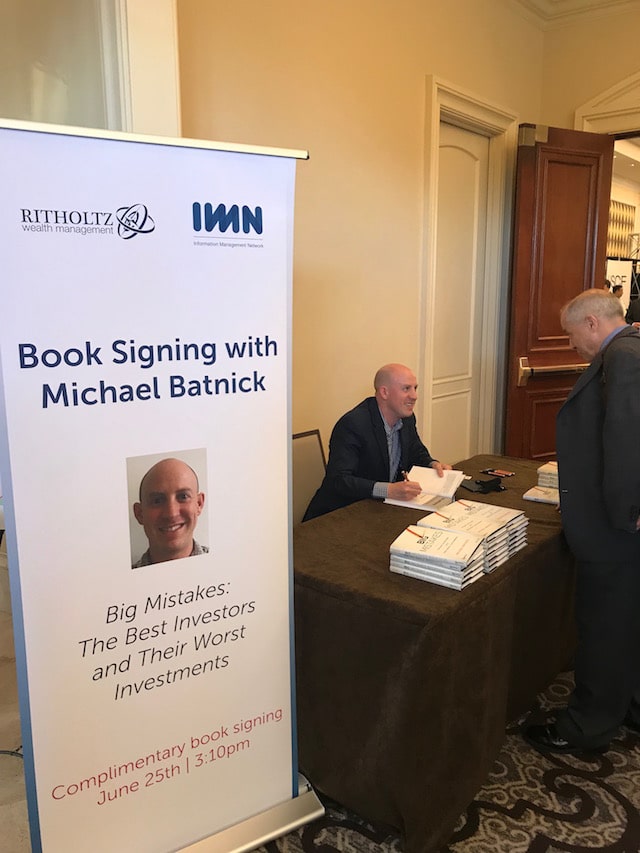 True story – Michael did a book signing one afternoon and the line was at least a hundred deep, stretching out the door. He was in shock.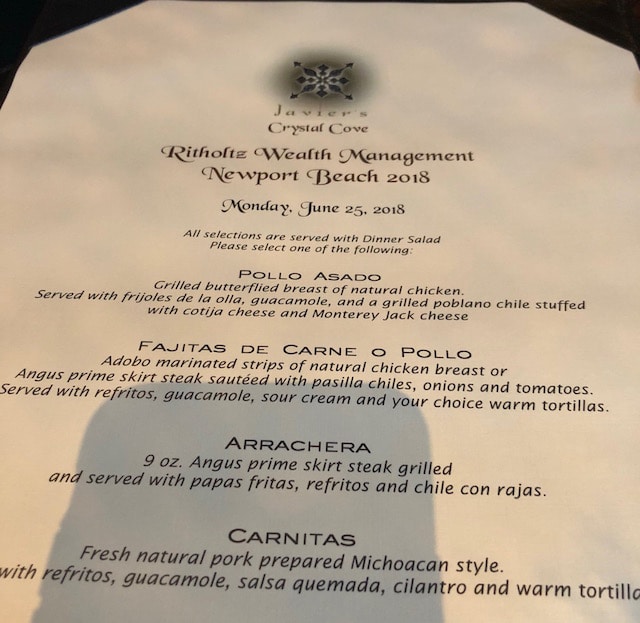 We did a big dinner for firm employees who made the trip out at Javiers in Crystal Cove. I told Barry you know you've really made it when your last name appears at the top of a Mexican restaurant's menu.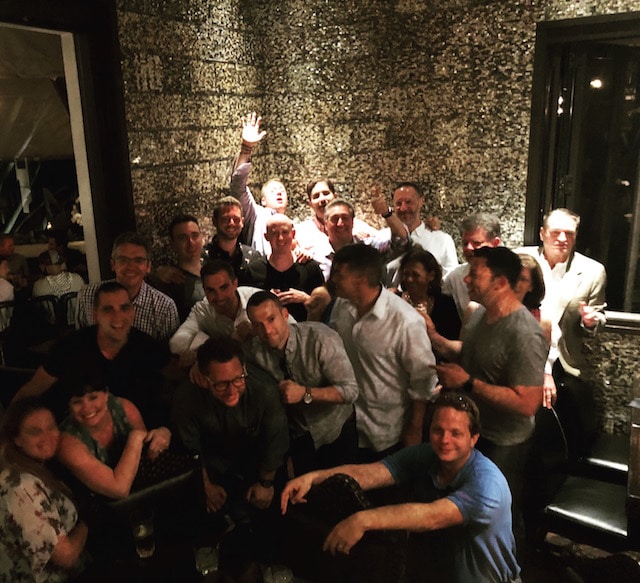 Our attempt at a group photo. Pandemonium.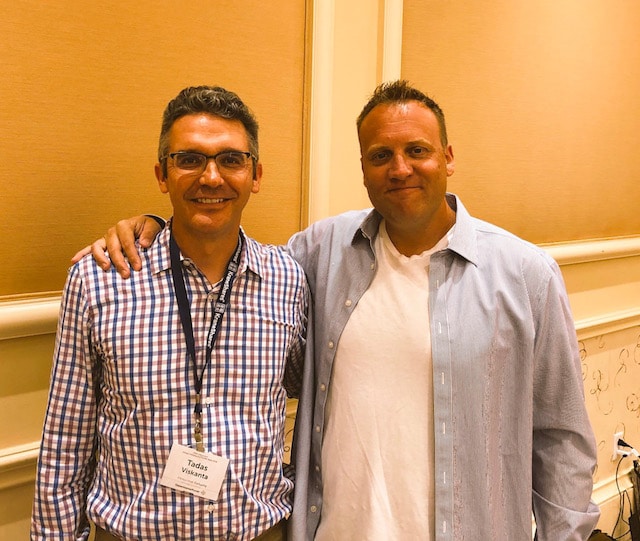 Here's me and Tadas Viskanta of Abnormal Returns fame…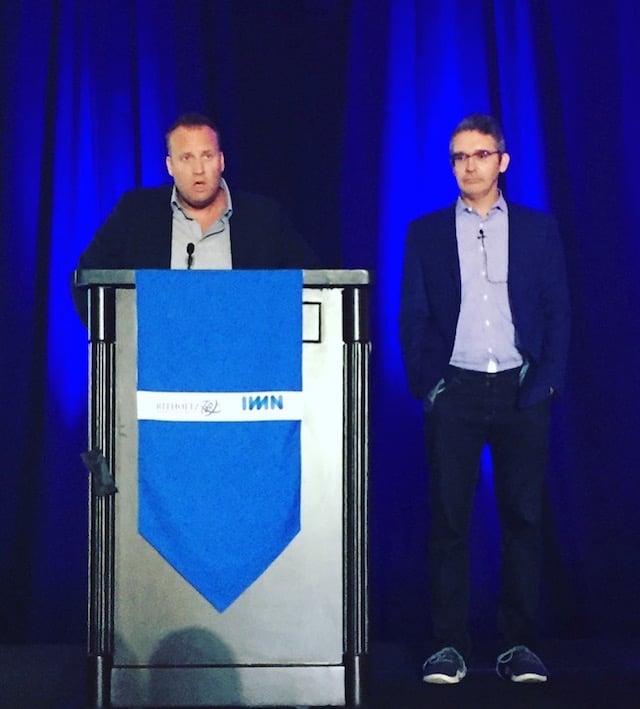 Tadas and I broke some news on Tuesday morning, announcing that he's joined RWM as the Director of Investor Education!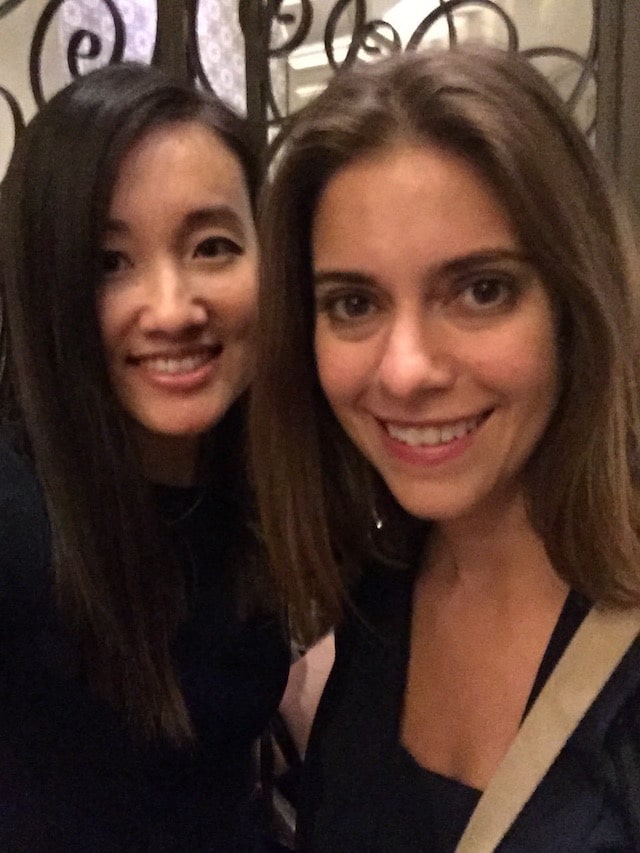 Our friend Perth Tolle (Life + Liberty Indexes) hanging with Blair duQuesnay.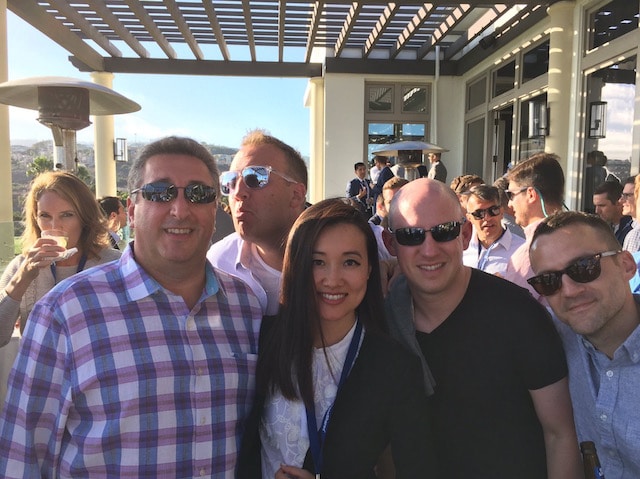 Planting a smooch on the big guy, and no I don't know who that girl is in the background…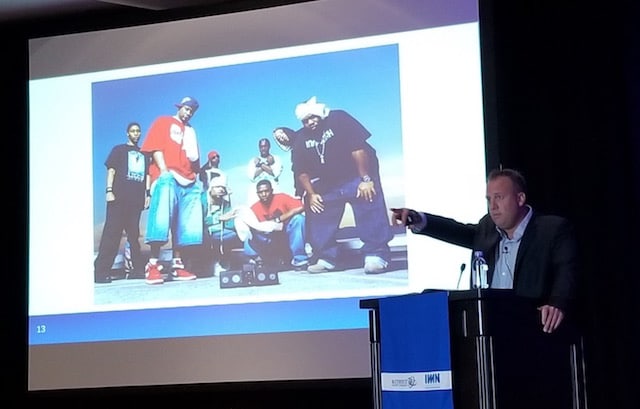 I can't explain it, you'll just have to trust me that this is somewhat related to investing. 
The nights get a little chillier. Nir Kaissar (back, right) joined the gang.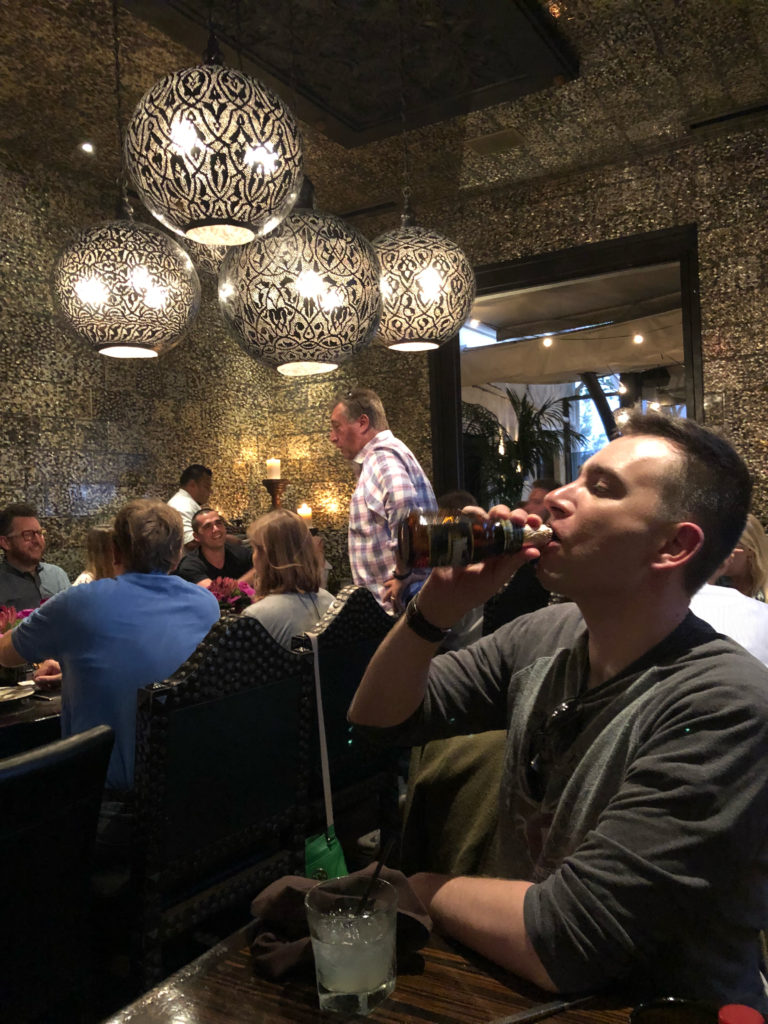 Here's Bill letting us know he wasn't planning on driving that night.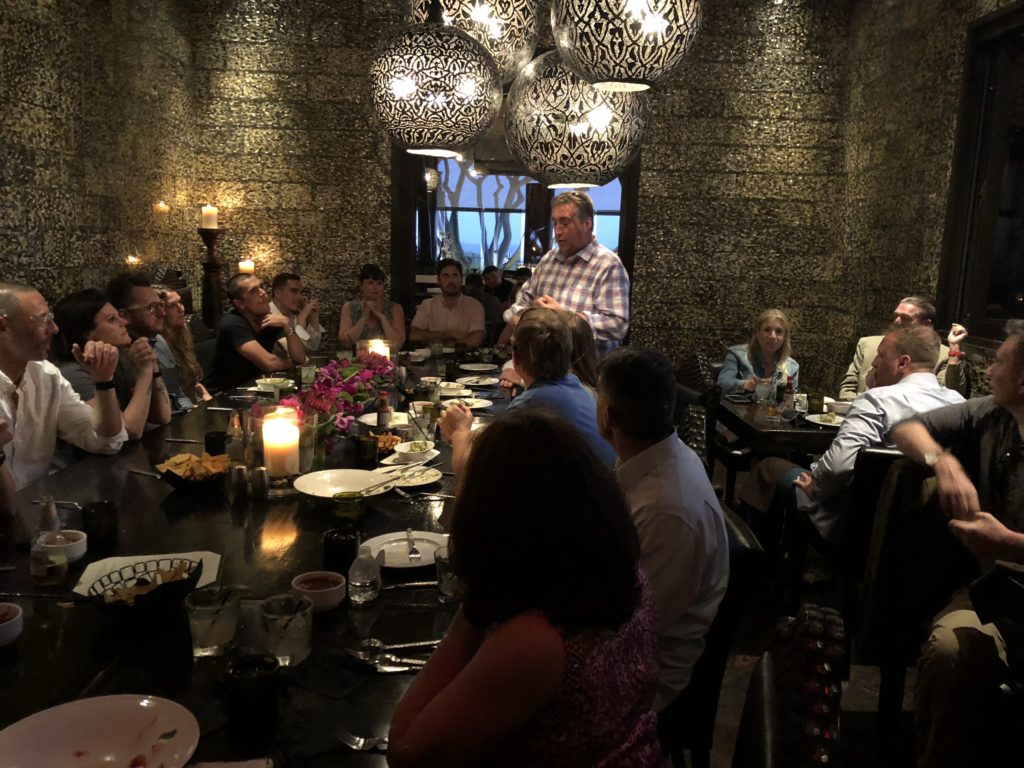 Barry giving a toast…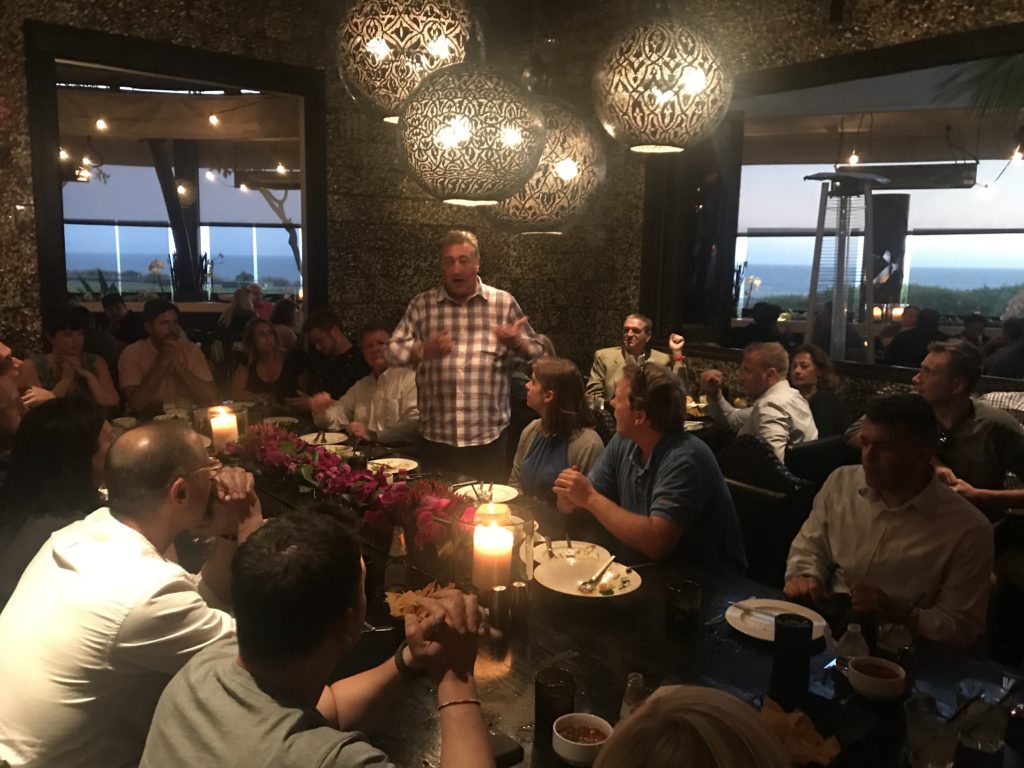 …still going…
Kris and Colleen from our Chicago office smoked this cover of Love Shack. Shout to Tom Lydon at ETF Trends for arranging the karaoke jam. No, there is no footage.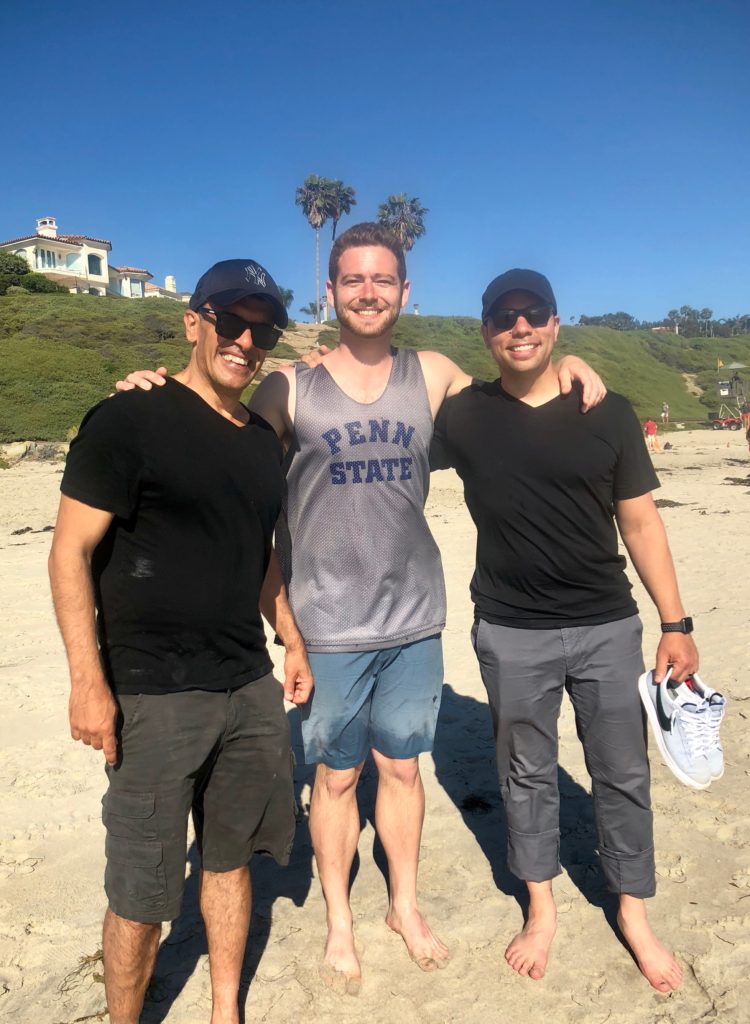 Post basketball pickup game – RWM advisors Tony Isola, Alex Palumbo and Joey Fishman.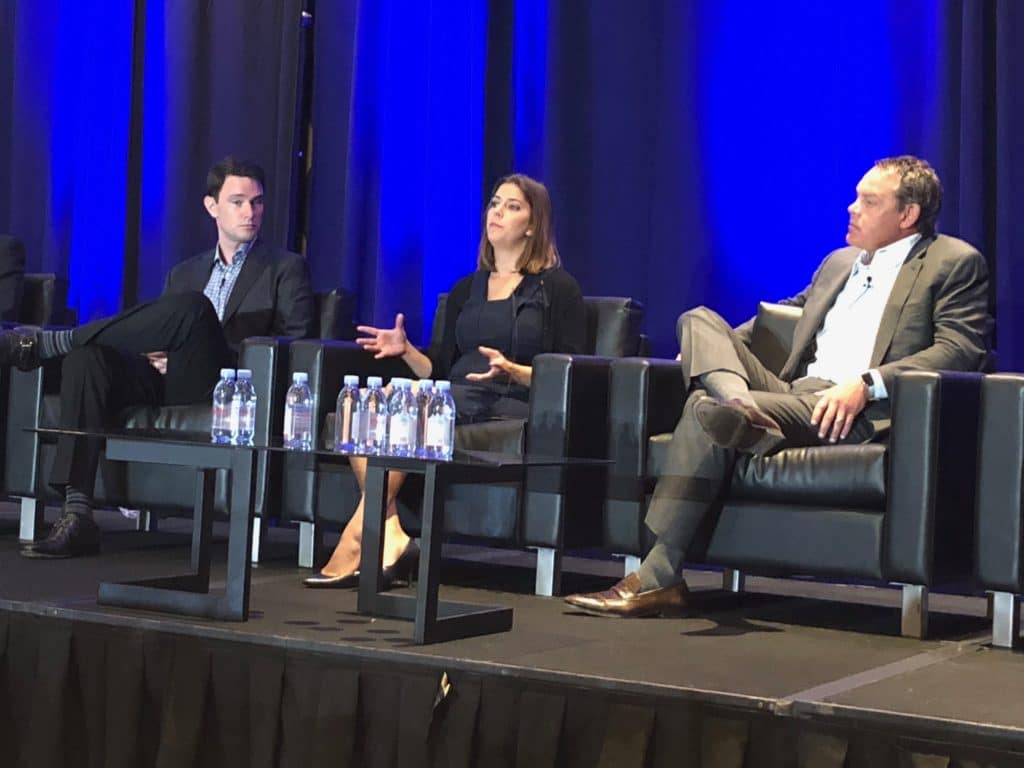 Blair on stage crushing it as always.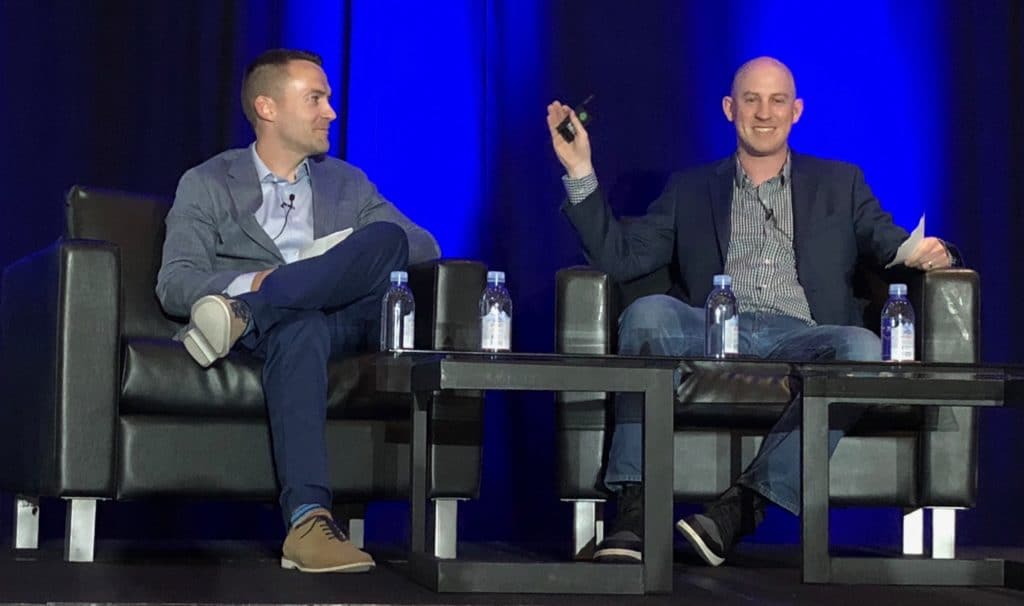 The live Animal Spirits show was poignant and hilarious, one of the very best moments of the week for sure.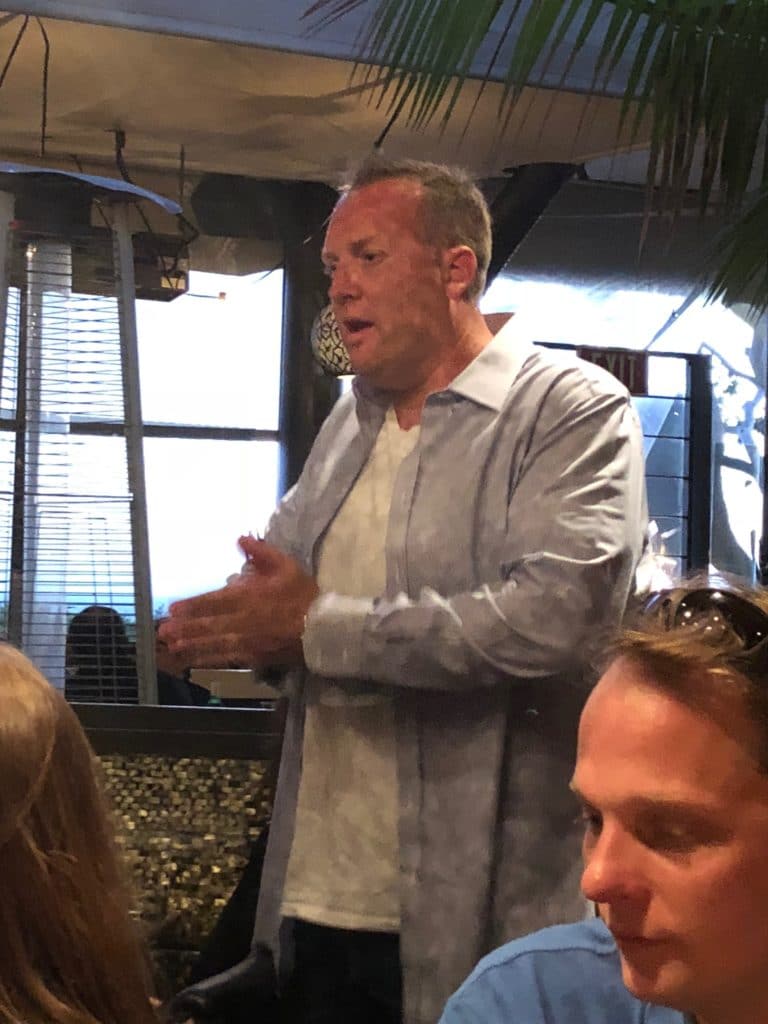 I have no idea what I'm saying here. Bottomless margarita pitchers and speeches don't go well together.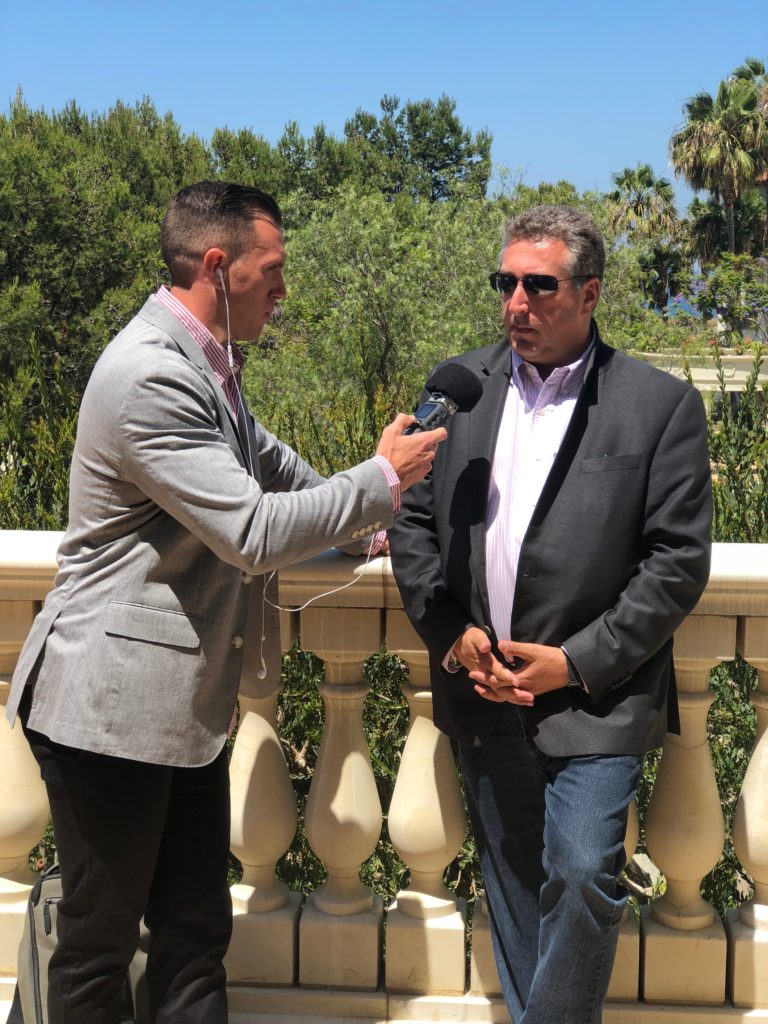 Our friend Justin Castelli, an advisor in Indianapolis, interviews Barry for his podcast.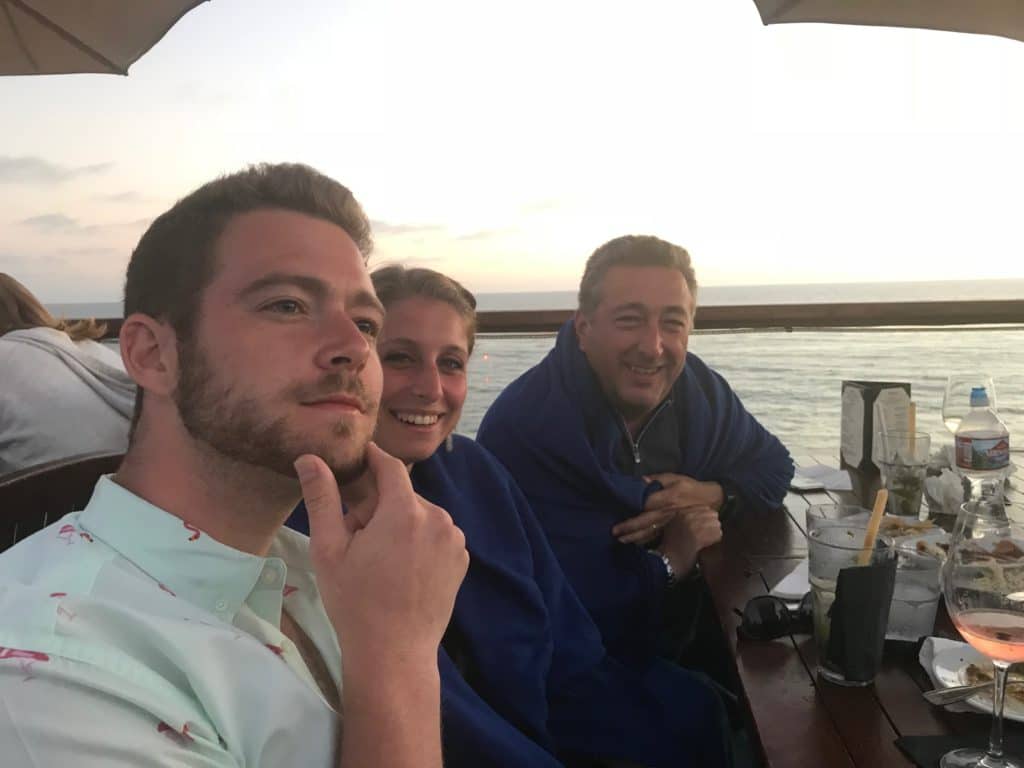 Deep Millennial Thoughts with Alex…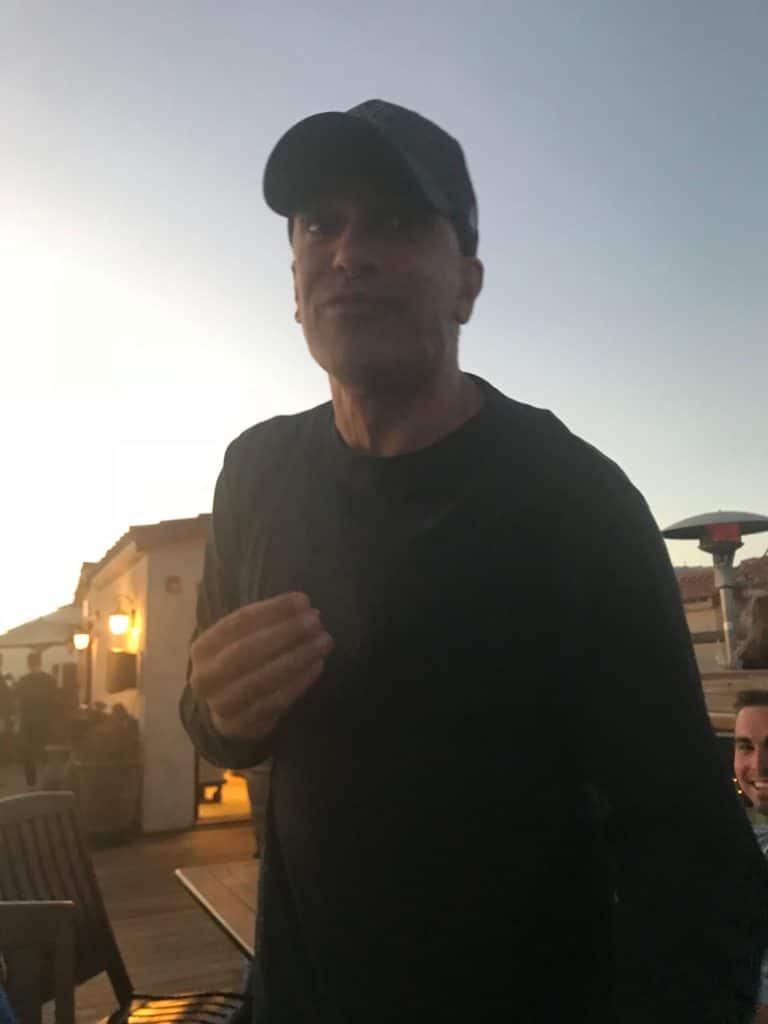 Nobody f***s with Tony. He was explosive on stage when the subject of financial predators came up.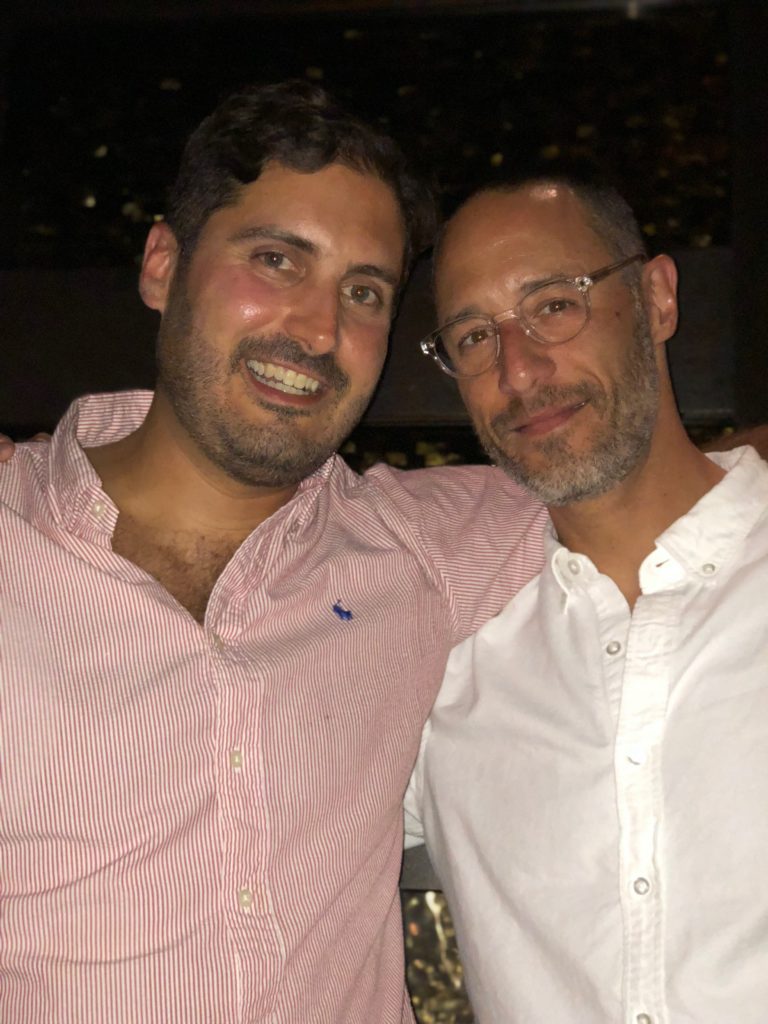 Kris with Brian Rosen of RWM Chicago.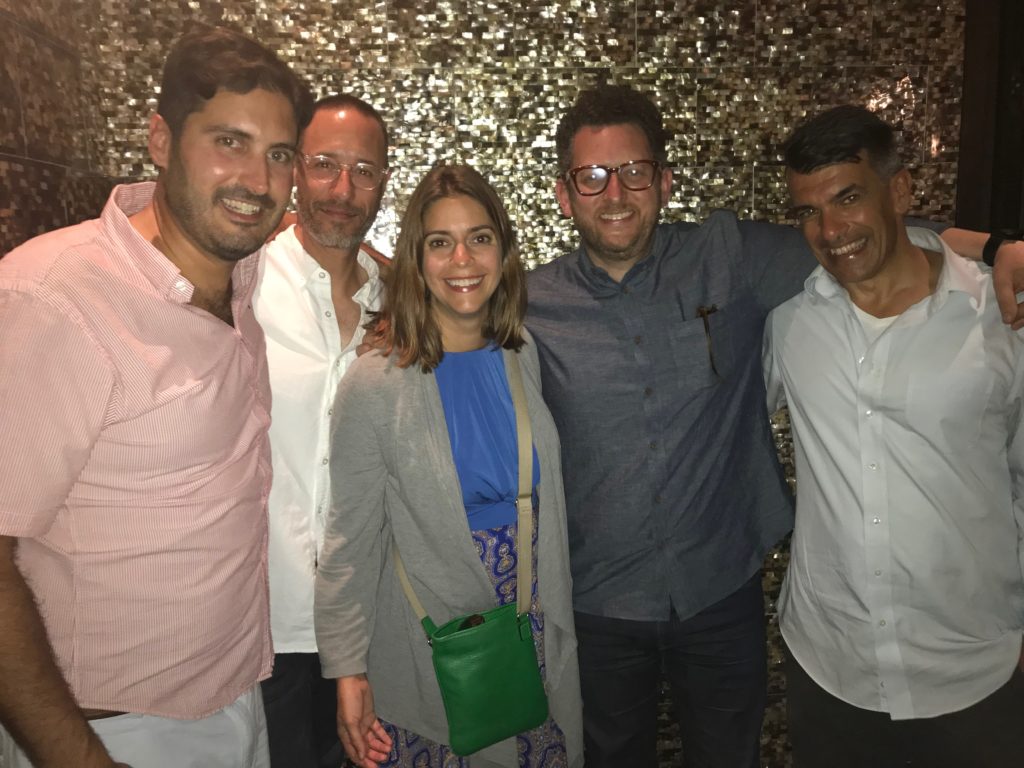 Second from right is Jonathan Novy of RWM Chicago. Dude arrived in California after a few weeks in Europe, who knows what time zone he was living in at that point.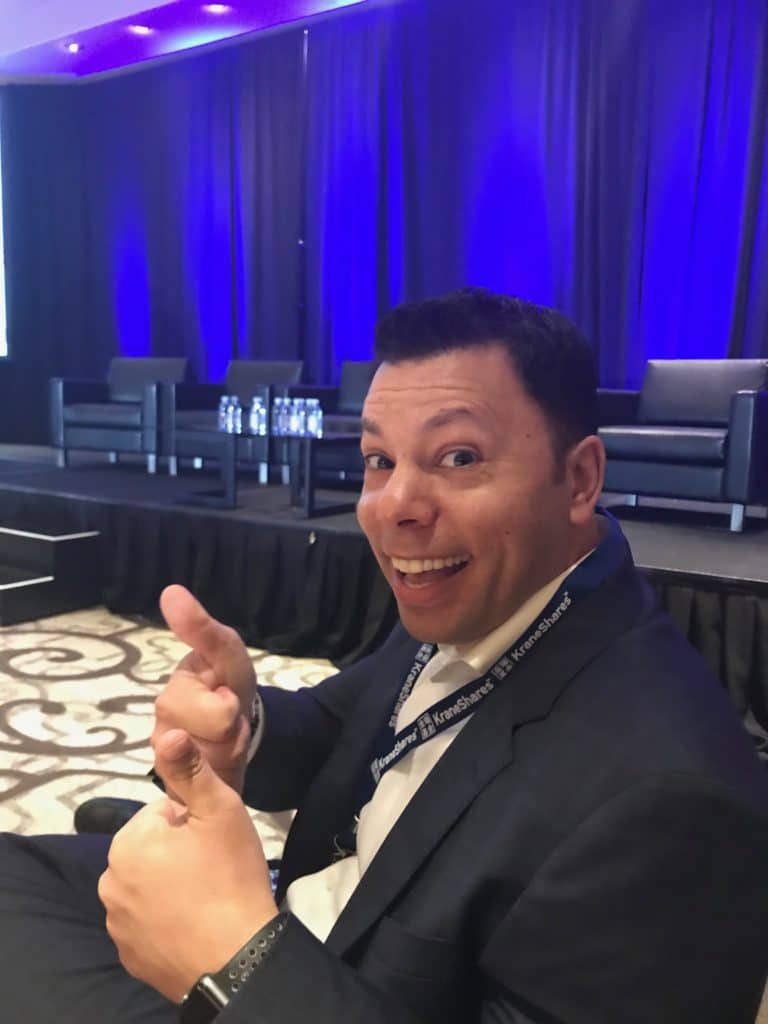 Our Portland office's Joey Fishman, always down for some learning.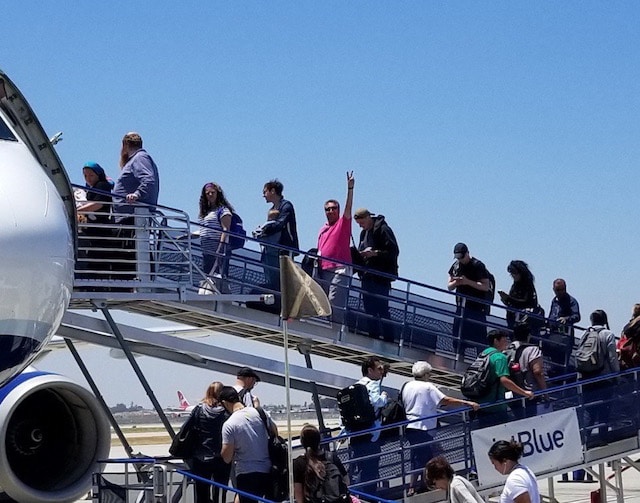 Barry waves goodbye from the gangplank at Long Beach Airport. 
What a ride. Thanks to all who came out. And for those who missed it, we'll see you next time!