Last year was a great year for US stocks but an even better year for markets around the world.
So far, at almost the halfway point of 2018, this has mostly reversed itself. The world is being led by the Nasdaq 100, followed by the Russell 2000 index of US small caps, followed by the S&P 500's US large cap index.
Just about everything else has reversed into the negative.
Here's what it looks like: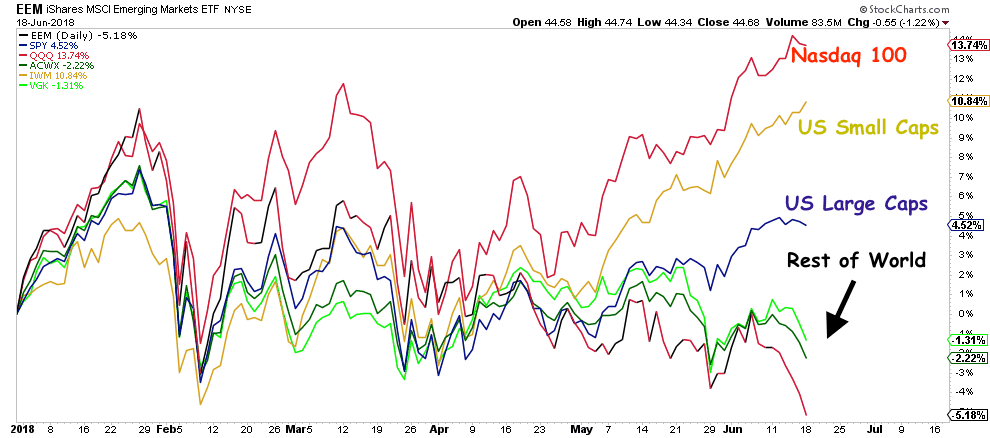 Only the US has seen massive tax cut activity and the economic stimulus that's come along with it. The question becomes whether or not this ends up being a transitory boost that wears off when we begin lapping this data in the first quarter of 2019 – or, if it becomes a self-sustaining "virtuous cycle" where people and corporations spend more because they're making more.
It's interesting to see this considering the fact that the US is the only major economy to have hiked interest rates and a complete cessation of emergency stimulus measures. Japan and Europe are still engaging in extraordinary measures and god only knows what China is doing.