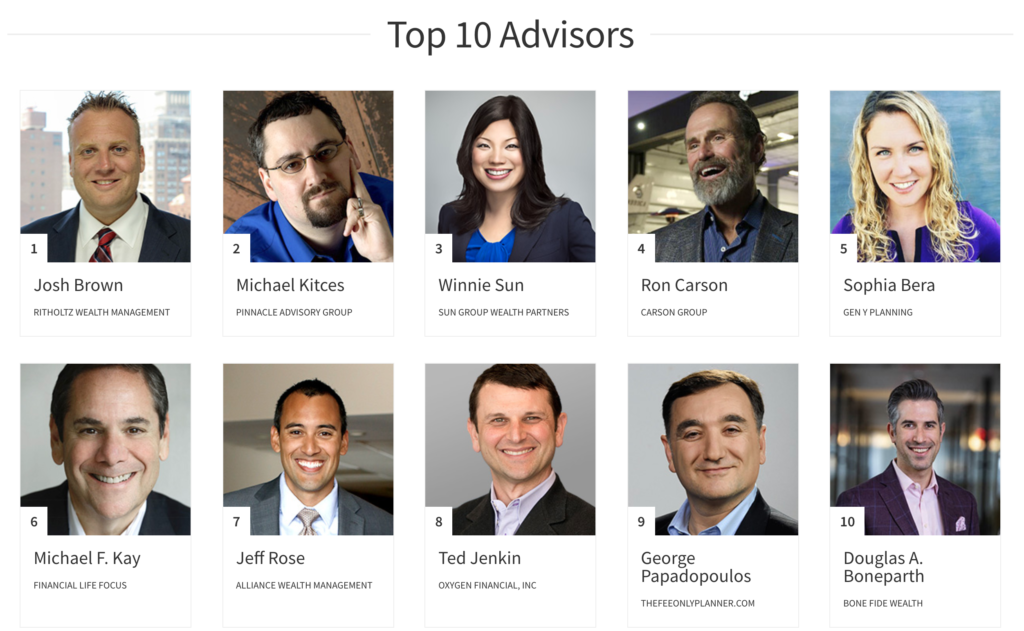 I was very honored to have been named the number one advisor on Investopedia's Top 100 list, which came out this week.
The Investopedia 100 list celebrates financial advisors who have contributed significantly to conversations about financial literacy, investing strategies, life-stage planning and wealth management.
I'm in very good company here, with some of the people I admire most in our industry all over the top ten and beyond. I've always said that being on a list is only as impressive as the other people who are on it with you. Being mentioned alongside Ron Carson and Michael Kitces etc is quite a thrill.
These were the most read posts on the site this week, in case you missed it: