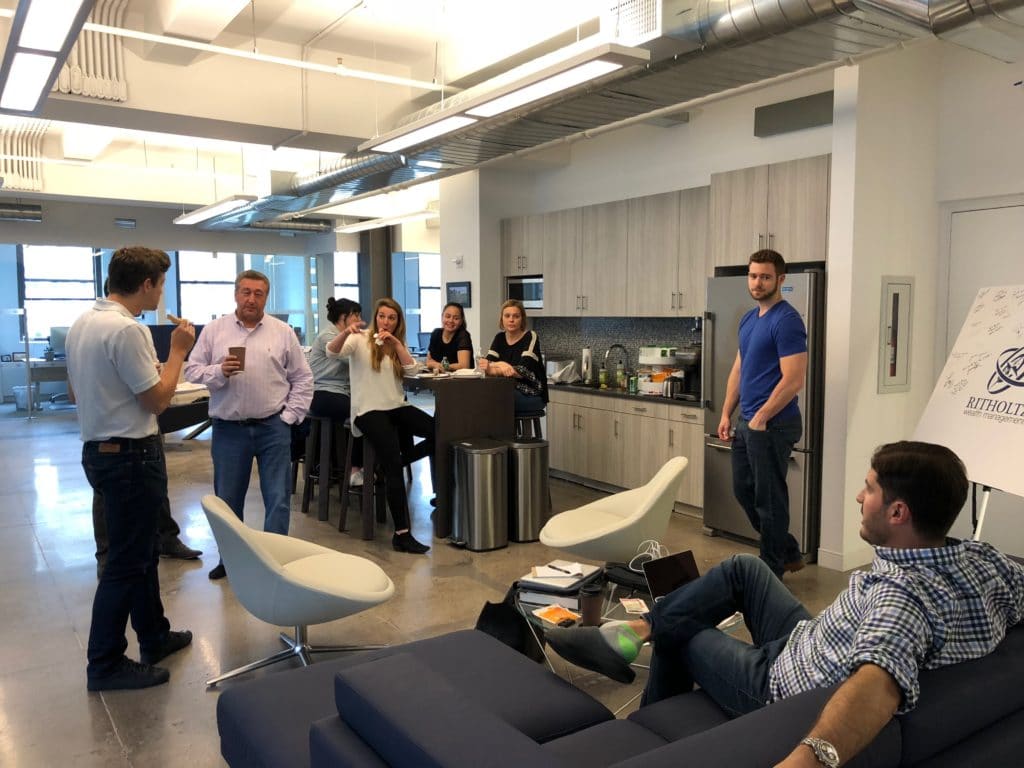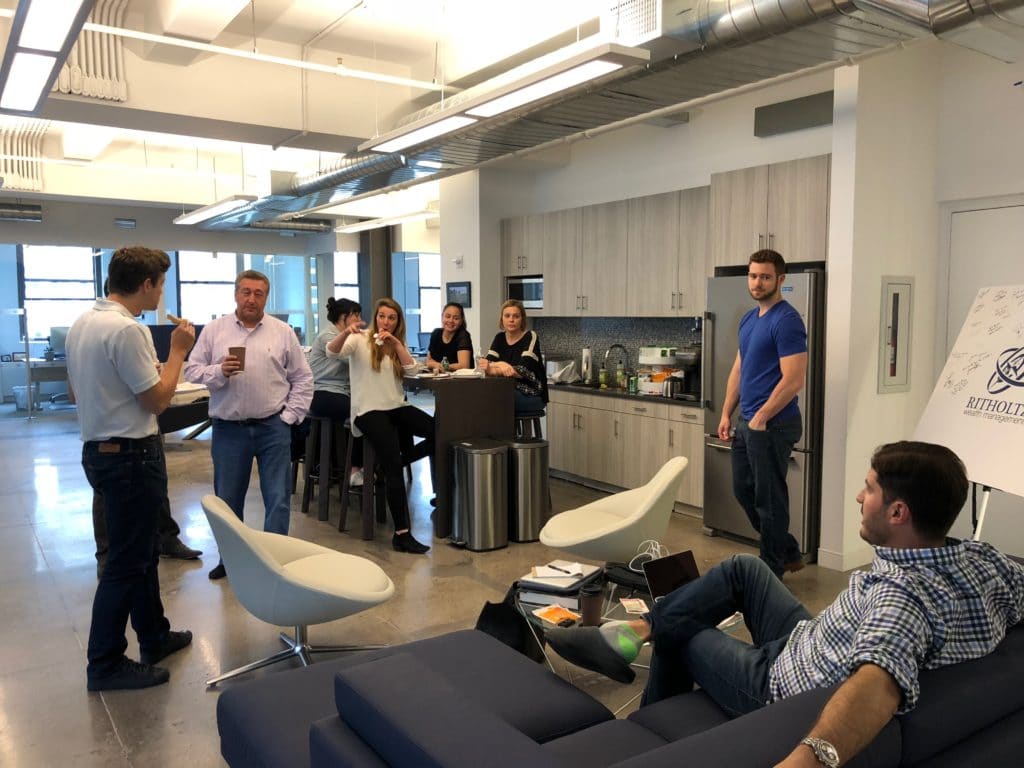 Anna and Colleen from our Chicago office were in town this week to work with the admin group and spend some time at the Compound. We did New York pizza for lunch and a New York steakhouse for dinner. And then we told Jonathan and Brian that we were going to keep them here forever 🙂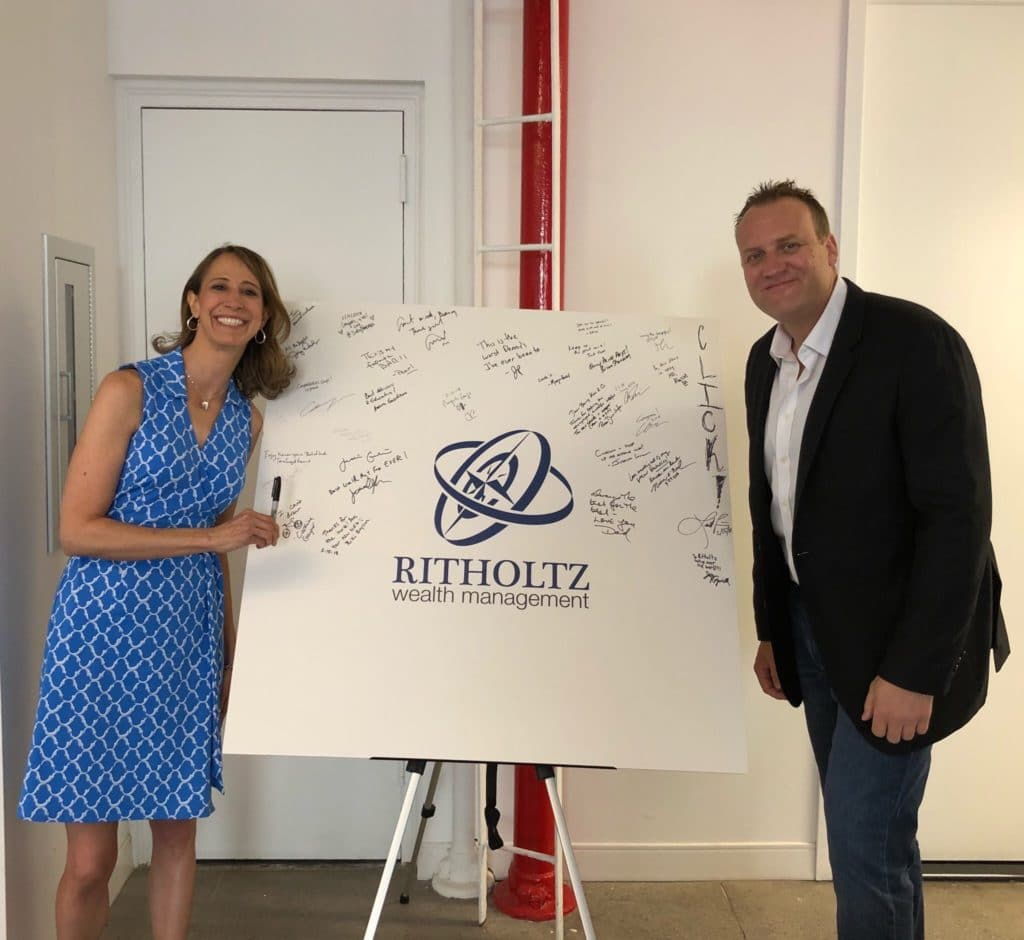 Niki Boyson is a full professor of finance at Boston's Northeastern University and does empirical research on market and investing topics. She's done some really interesting stuff about what happens with public companies when activist investors get involved and the new research she's working on is about mutual fund fees. She's fantastic.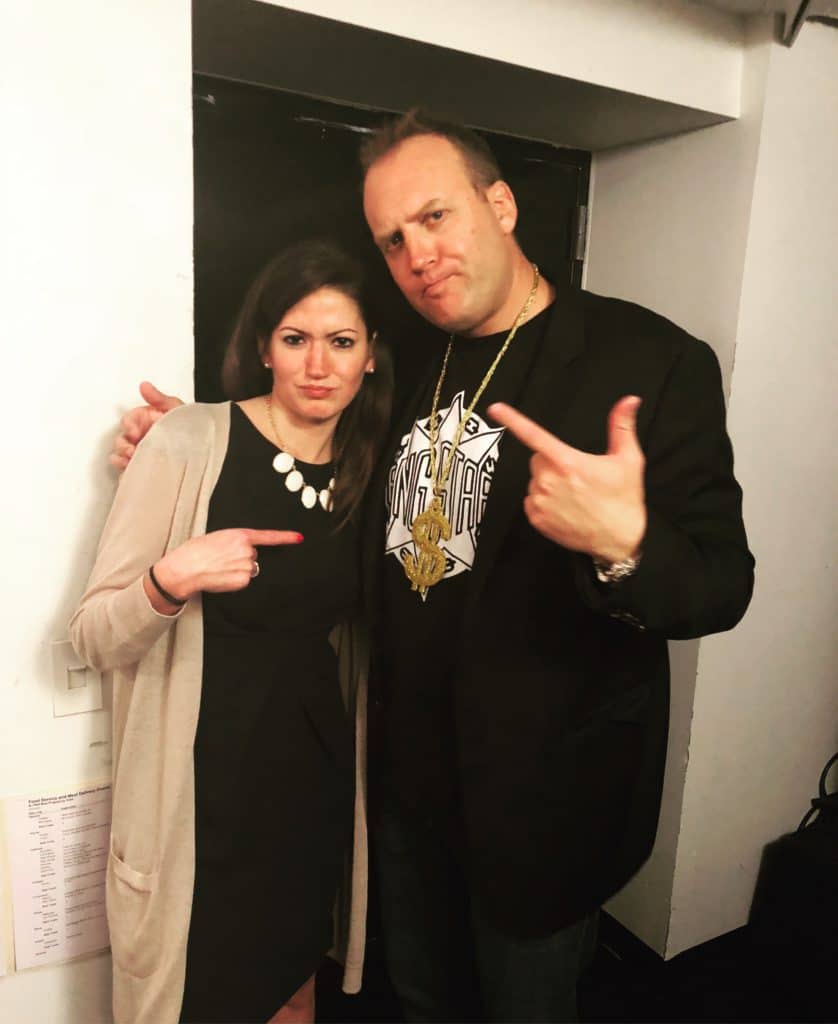 This is my pal Mary Sue Ryan, who runs trader education at E*Trade. She was one of the presenters at the Benzinga FinTech Awards Gala that I hosted on Wednesday night. We had a blast recognizing all the new finance startups and up and coming products that changed the industry this year. That bling was a giveaway from TradeStation, I assure you I don't wear my gold chains to work functions.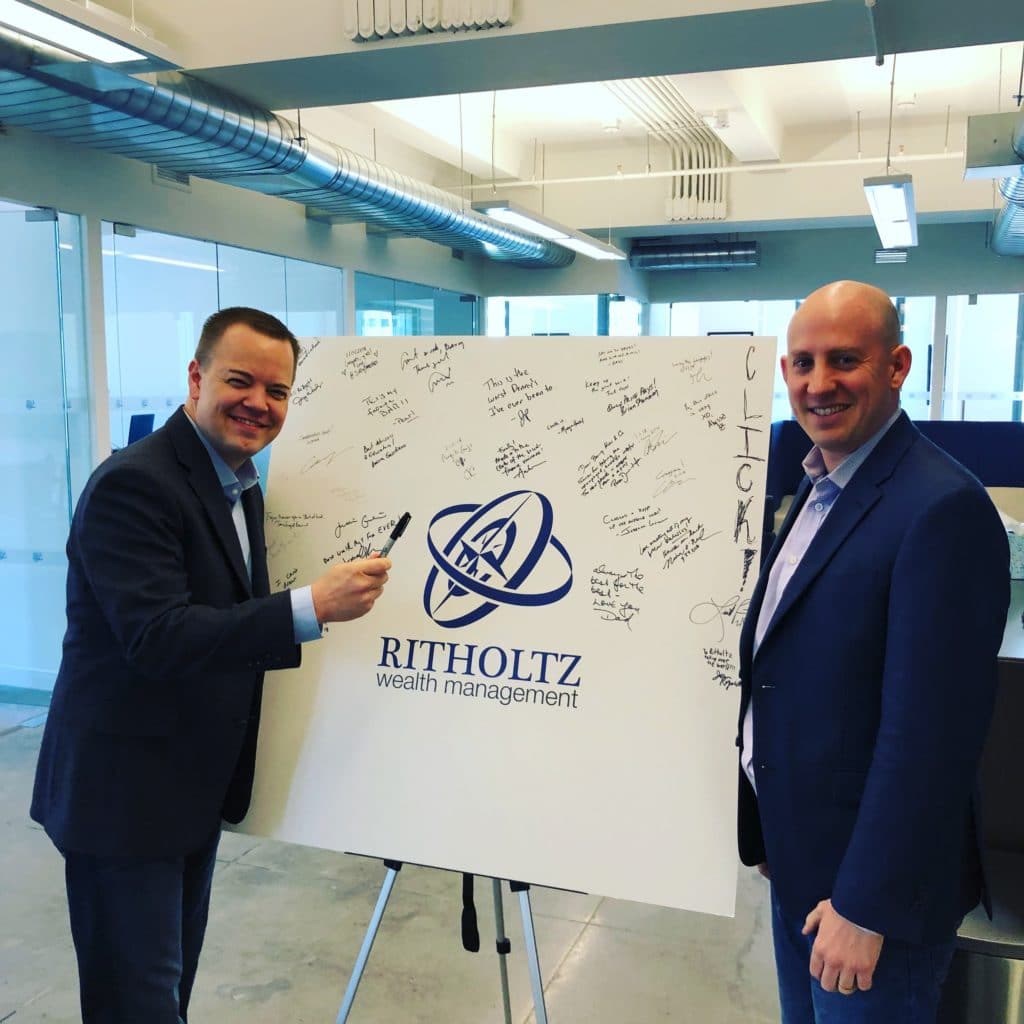 Aaron Klein, founder of the red-hot FinTech software provider Riskalyze stopped by on Tuesday…
…and our friend Perth came over to play our favorite game, What Are Your Thoughts?
These were the most read posts on the site this week, in case you missed it: