If you watch my show, CNBC's The Halftime Report, then you already know how great our host, Scott Wapner, is. One of the most memorable moments in the history of the network happened five years ago, when Carl Icahn and Bill Ackman allowed their clash over the fate of Herbalife (HLF) to spill over onto the airwaves. Fortunately for CNBC, they had Scott on the desk that day.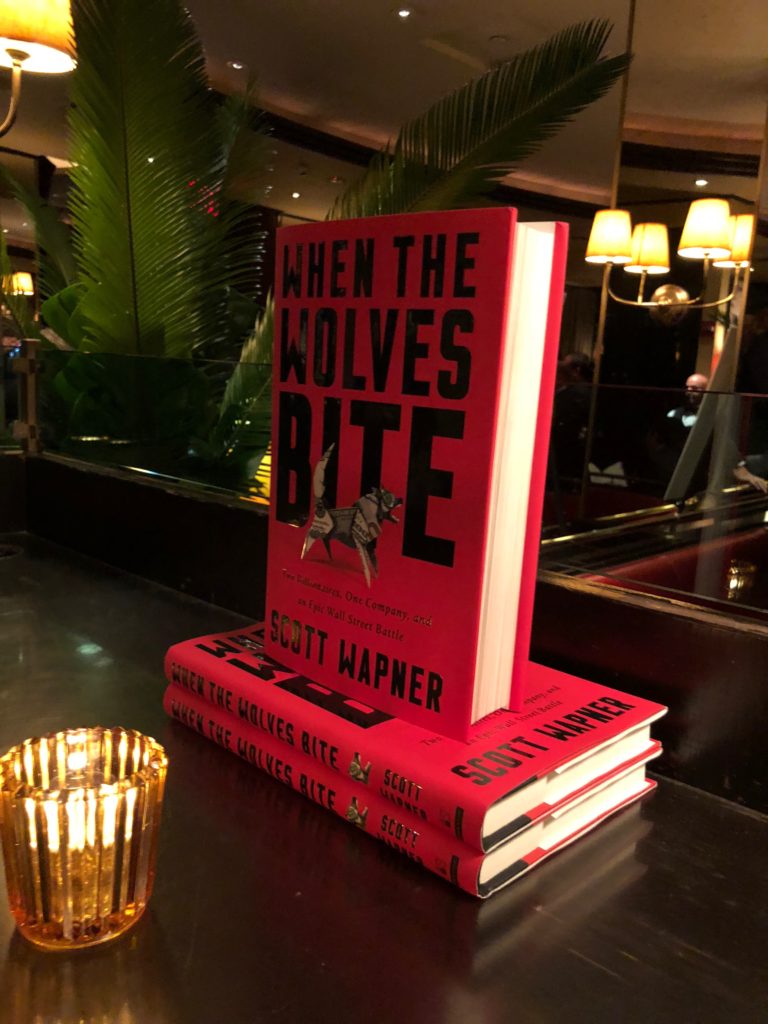 The book! On sale now.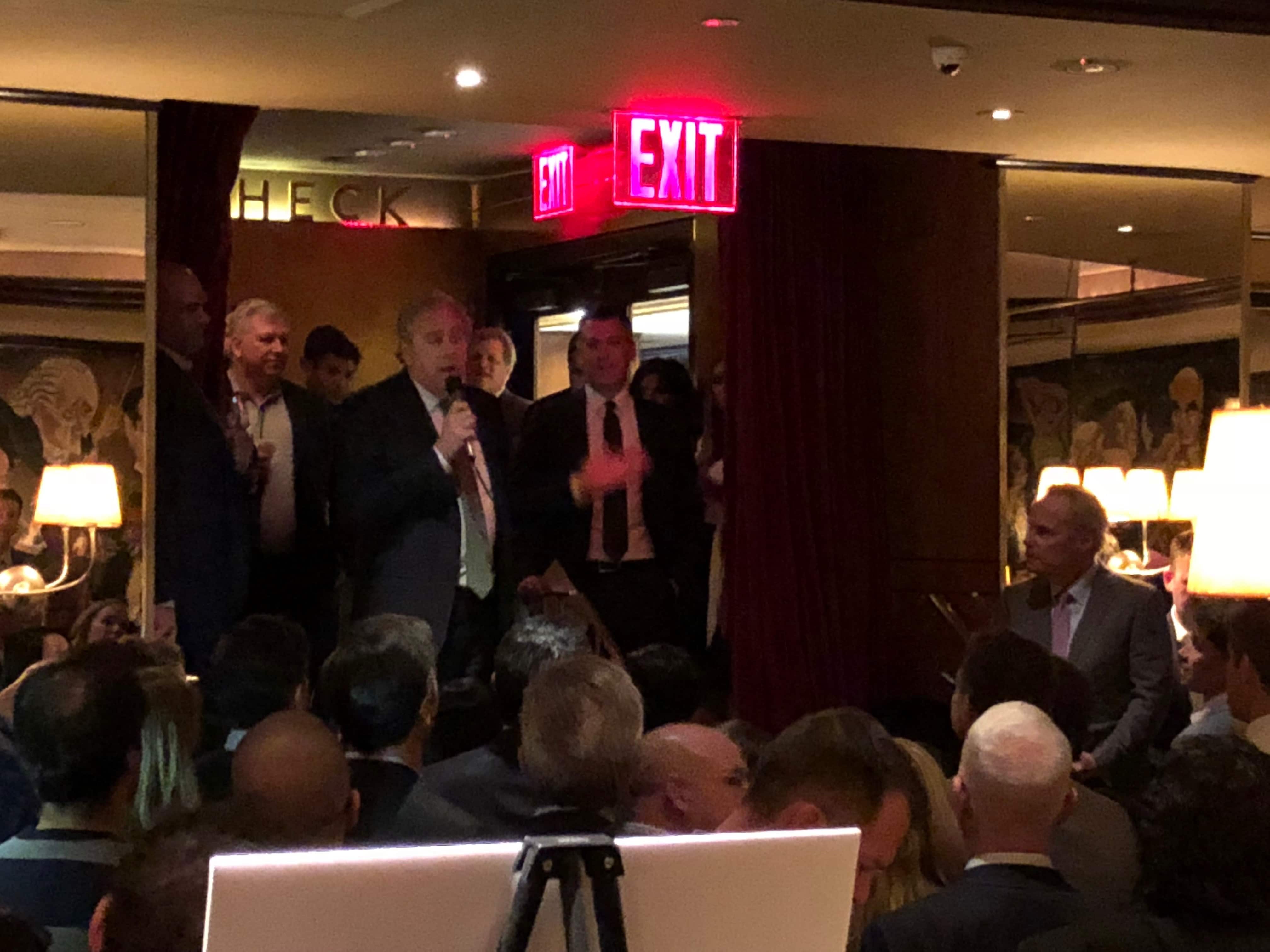 CNBC Chairman Mark Hoffman toasts the author.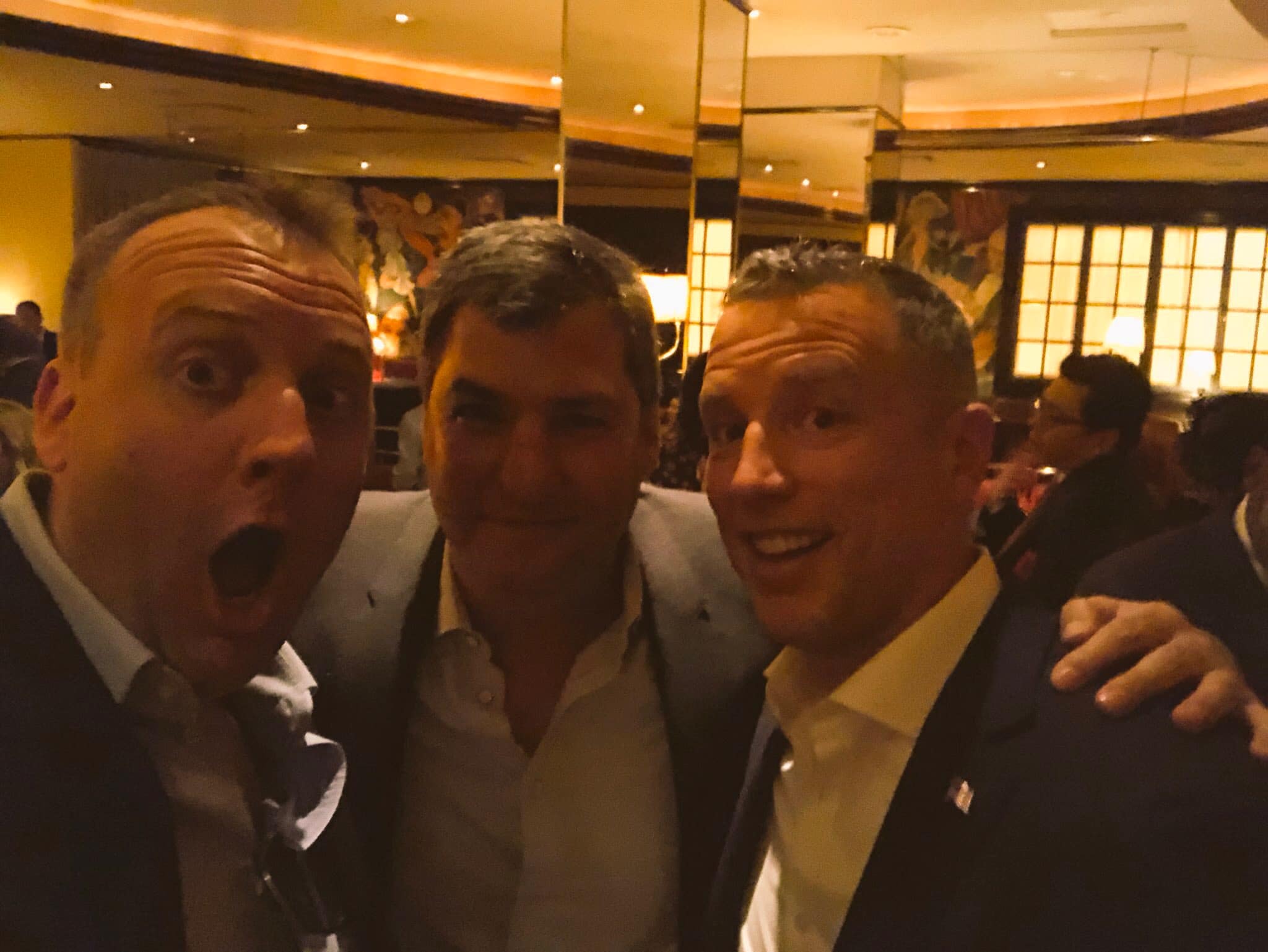 I found some of my old buds, Dan Nathan and Michael Murphy.
The new book, When the Wolves Bite, which we celebrated last night at the famed Monkey Bar in midtown Manhattan, tells the story of how we got to that moment, and what's happened since. It's got loads of insider details from Scott's behind the scenes exchanges with all of the players involved in the stock.
But the book is about so much more than this one trade – a trade that went very right for the bulls and very wrong for the bears. It's about big personalities, investor behavior, hubris and pride, the nexus between regulation and the markets, the financial media, the pecking order within the hedge fund industry and lots more. It's a one of a kind story about the markets up front, but it's backed by some themes that are timeless, because human nature never changes.
I'm very proud of my friend Scott and I hope people read and the enjoy the book. It was fun for me to watch this all unfold from the sidelines over the last few years. Now you can dive right into the story yourself.