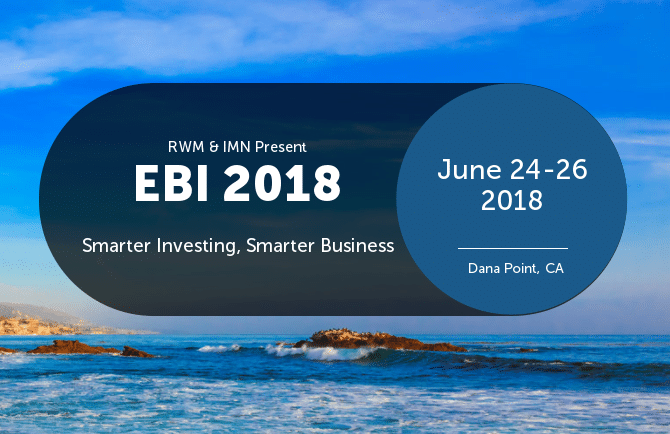 I'm told that tickets are selling out for the Evidence-Based Investing Conference we're putting on out west. I wanted to make sure everyone here is up to speed on what's happening. As far as the program, you have no idea…
My friends Blair duQuesnay and Peter Lazaroff kick things off at the evening panel on June 24th, talking about the trends to expect in financial advice in 2020.
Then Jack Vogel (Alpha Architect) and Joanna Gallegos (JP Morgan Asset Management) jump on a panel about new ETF launches.
Linda Zhang and Meb Faber are on the next one talking about the future of asset management.
Aaron Klein has a slot to discuss making decisions with data.
Ryan Holiday, the author of many books including The Daily Stoic, will talk about the lessons from history of how we should carry ourselves.
The next morning, Ken Fisher takes the stage with Barry Ritholtz to talk about building a massive investing business.
Later that day, Michael Batnick and Ben Carlson will tape a live episode of Animal Spirits podcast.
We have David Blitzer, the chairman of indexes at S&P Dow Jones. We have Morgan Housel. We have Gerard O'Reilly, the CIO and co-CEO of Dimensional Fund Advisors. We have the NFL quant Mike Lombardi from The Ringer. It's all happening.
There's so much more. You have to come. The venue – Monarch Beach Hotel – is ridiculously gorgeous. The networking opportunities will be equally ridiculous.
Details here: