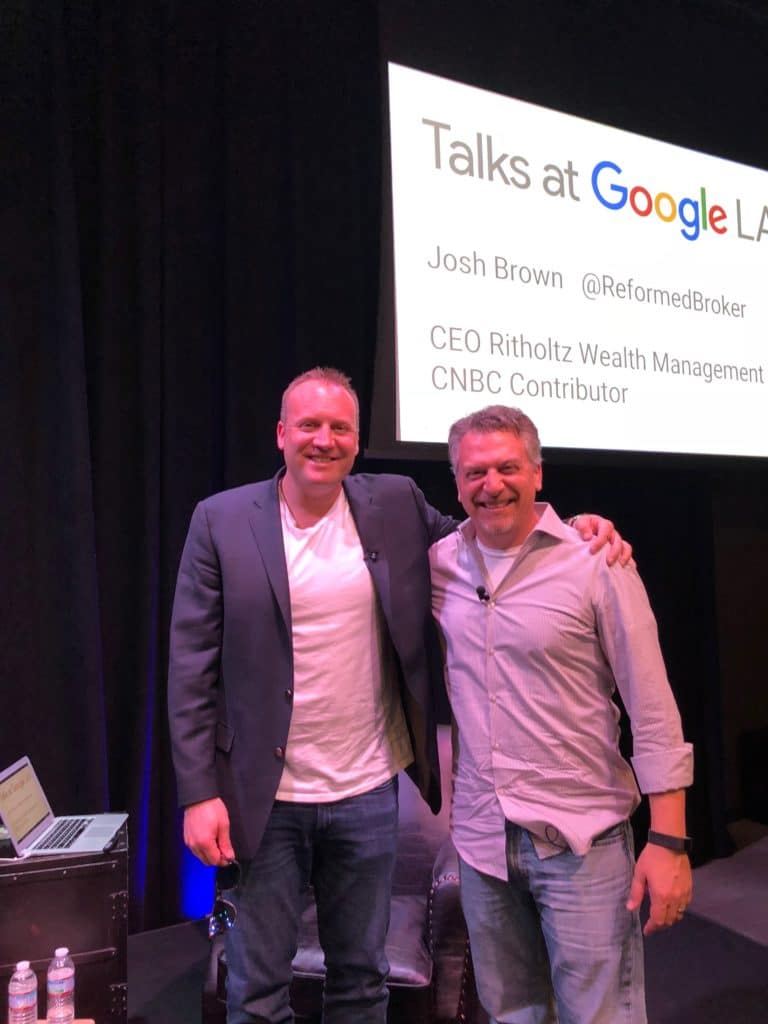 Last month when I was out in Los Angeles, I was invited to deliver a Talk @ Google at the company's incredible Venice Beach office, which is in a massive complex two blocks from the beach and houses a few thousand Alphabet employees. I brought Kris and Michael over there and we had an amazing day checking out the facility and walking around town with our host Scot Pansing, the nicest guy on earth.
When it was time to do the talk, Googlers shuffled into one of their theaters, this one aptly named for my favorite movie maybe ever – The Big Lebowski. All of their rooms are named for beloved movies that take place in Los Angeles. And don't even get me started on the famed Google cafeteria set up. If I could have lunch like that every day, I'd be 400 pounds.
Anyway, this was so much fun for me to do, such a warm, wonderful experience. Scot and the audience asked me some great questions about markets, investing, social media, algorithmic trading, fintech, hedge funds and the economy. I think I hold my own here and I hope it's interesting for you.
Full talk is embedded below…
Source:
Here are some pics from the day you can scroll through…