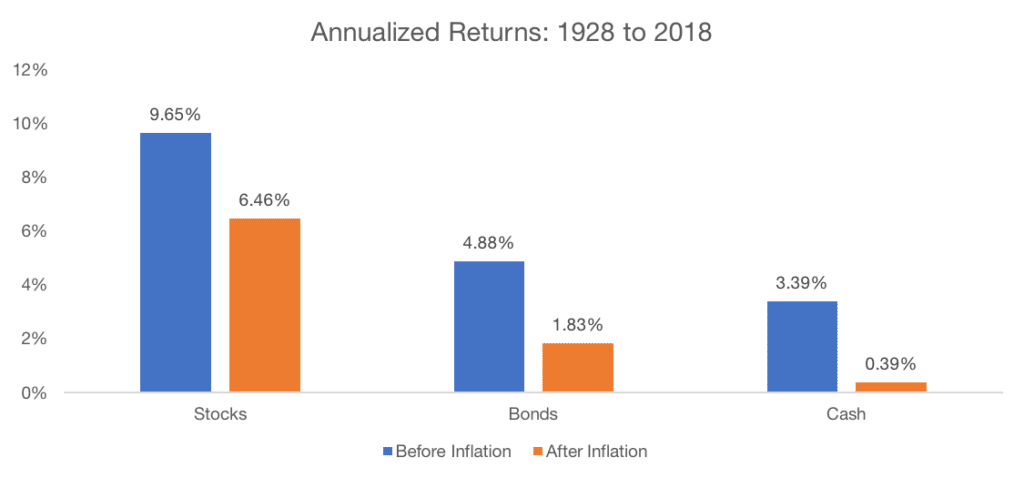 A few years back, in the aftermath of the Great Financial Crisis, there was a twitter clown running around screaming about the need for individual investors to be shorting the market and placing trades all day in order to "manage risk." In hindsight, this was obviously ridiculous advice at the time and it almost certainly would have led to horrendous performance from anyone attempting to follow it with their long-term investable assets.
Buying and selling all day in response to a random mix of macro data and individual stock fundamentals is a nice way to crush your portfolio's value while simultaneously paying thousands of dollars to Interactive Brokers and the IRS. Referring to it as "risk management" is a nice way to make yourself feel better.
The guy's still out there, I'm told, but no one is paying attention to him anymore.
Anyway…
I'm loving the content coming out of Newfound Research, my friend Corey Hoffstein's site, these days. One of the authors just did an excellent piece on the difference between failing fast and failing slow – and why they are equally destructive to a portfolio. We all know what failing fast is – taking so much risk that a short-term event could wipe us out or cause us to make a horrific error at the exact worst time (going to cash in early 2009, for instance).
But what about failing slow – so slowly and so quietly that we cannot even perceive that we are in error until it's way too late and too much time has passed? This is an under-discussed topic.
Justin Sibears summarizes below:
For most investors, long-term "failure" means not meeting one's financial objectives.

In the portfolio management context, failure comes in two flavors. "Slow" failure results from taking too little risk, while "fast" failure results from taking too much risk.  In his book, Red Blooded Risk, Aaron Brown summed up this idea nicely: "Taking less risk than is optimal is not safer; it just locks in a worse outcome.  Taking more risk than is optimal also results in a worse outcome, and often leads to complete disaster."

A third type of failure, failing very fast, occurs when we allow behavioral biases to compound the impact of market volatility (i.e. panicked selling near the bottom of a bear market).

In the aftermath of the global financial crisis, risk management was often used synonymously with risk reduction. In actuality, a sound risk management plan is not just about reducing risk, but rather about calibrating risk appropriately as a means of minimizing the risk of both slow and fast failure.
You could do worse than spending some time with this excellent post. Hit the jump below:
Failing Slow, Failing Fast, and Failing Very Fast (Newfound Research)