My chart below shows the yield on the 10-year Treasury (in black) versus the S&P Utility Sector SPDR ETF (blue) and the iShares US Real Estate ETF (green):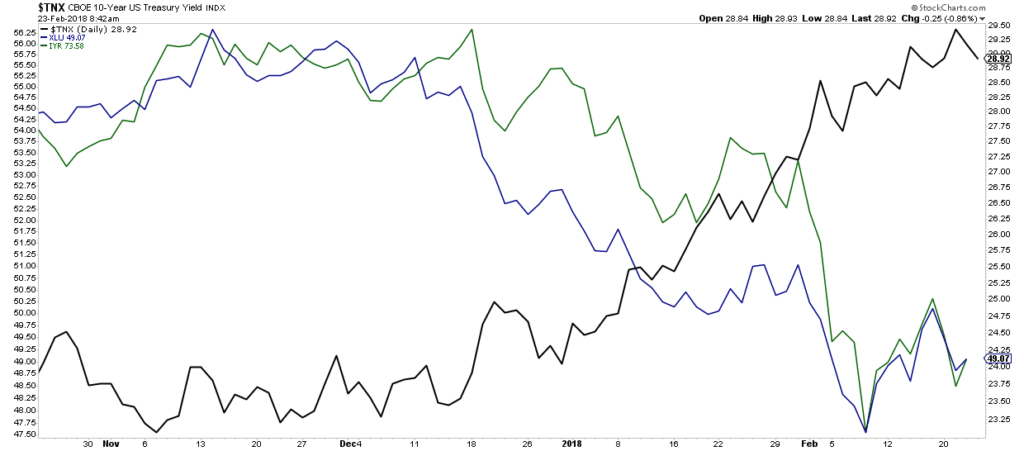 These two rate-sensitive sectors are the most punished of the new year – as bond yields rise, they offer more competition for the dividends and distributions paid out to REIT and Utility shareholders, and so those stocks get sold off.
You can see YTD percentage rise in the 10-year (black) vs declines for the Utes and REITs in the chart below: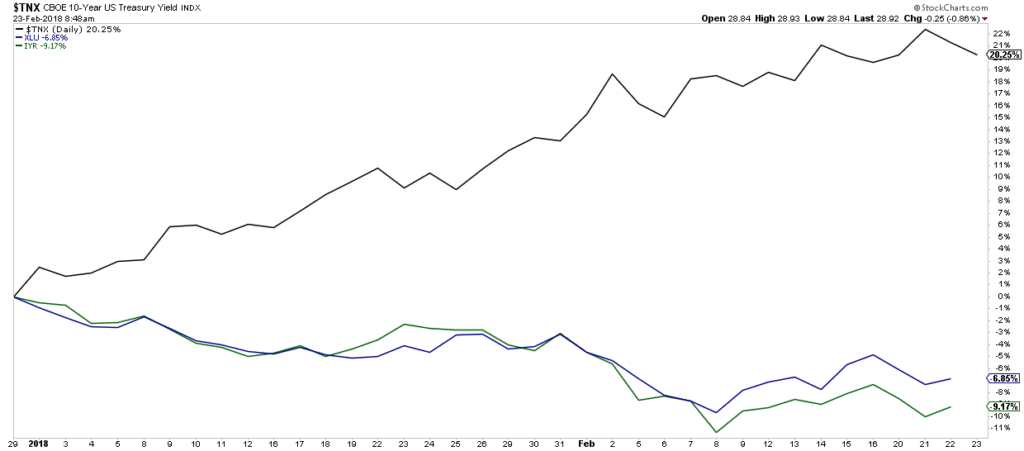 Are interest rates hitting a short-term peak? Is 3% the line in the sand for the sellers of intermediate-term Treasurys?
As the 10-year raced toward 3%, it found some resistance finally. Maybe just temporary resistance, but the stock market began to sniff it out in the middle of this week. As my research director Michael Batnick pointed out to me, the sell-offs in REITs and Utilities stopped on a dime and they all bounced hard.
If yields crest here, the bounce could hold.
Lots of people have become emotionally invested in the idea that the bond bear market has begun, and that as the economy picks up steam yields will continue to rise as bonds get sold. Could be. Or – and hear me out – maybe the rapid rise of the last few months has priced in more hopes and dreams than reality. We've certainly seen that before…
Soundtrack: 
Links: