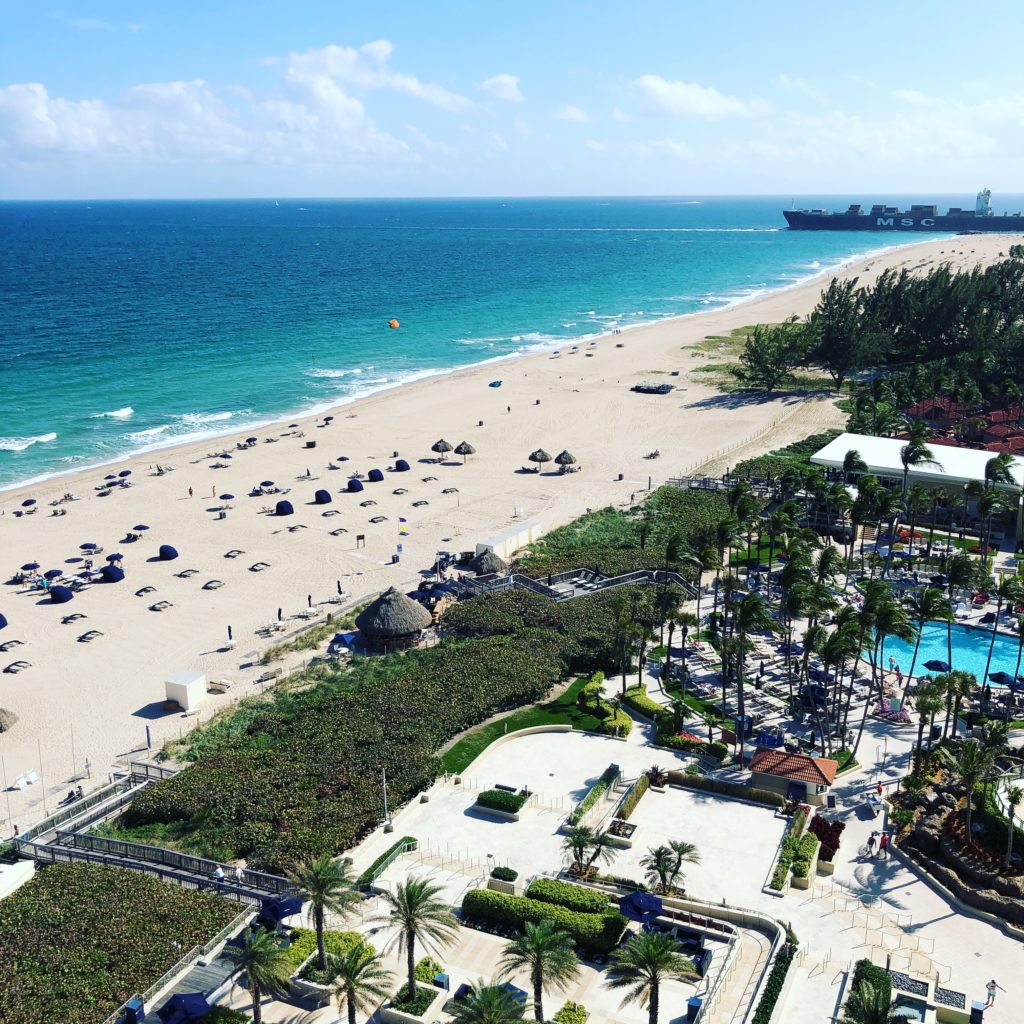 (The Harbor Beach Marriott, not bad as far as views go.)
Living Fifteen Minutes in the Future is a term I learned from Howard Lindzon to describe his circle of VCs and angel investors and I think there's a version of this happening in the FinTech world that's really exciting to be a part of.
I'm down in Fort Lauderdale at one of the most respected FinTech events of the year, the annual T3 Advisor Conference hosted by Joel Bruckenstein. Everyone is here. All of the software vendors to the wealth management biz are represented and there's lots of exciting stuff being launched, iterated and announced. I got to check in with lots of friends, including Ric Edelman, who gave a barnburner of a keynote yesterday about how unprepared the industry is for 100 year lifespans and the exponential technologies that are no longer "on the way" but already here. I also spent some time with Eric Clarke (Orion), Carolyn McClanahan (Whealthcare) and Aaron Klein (Riskalyze), all of whom are changing the game every day.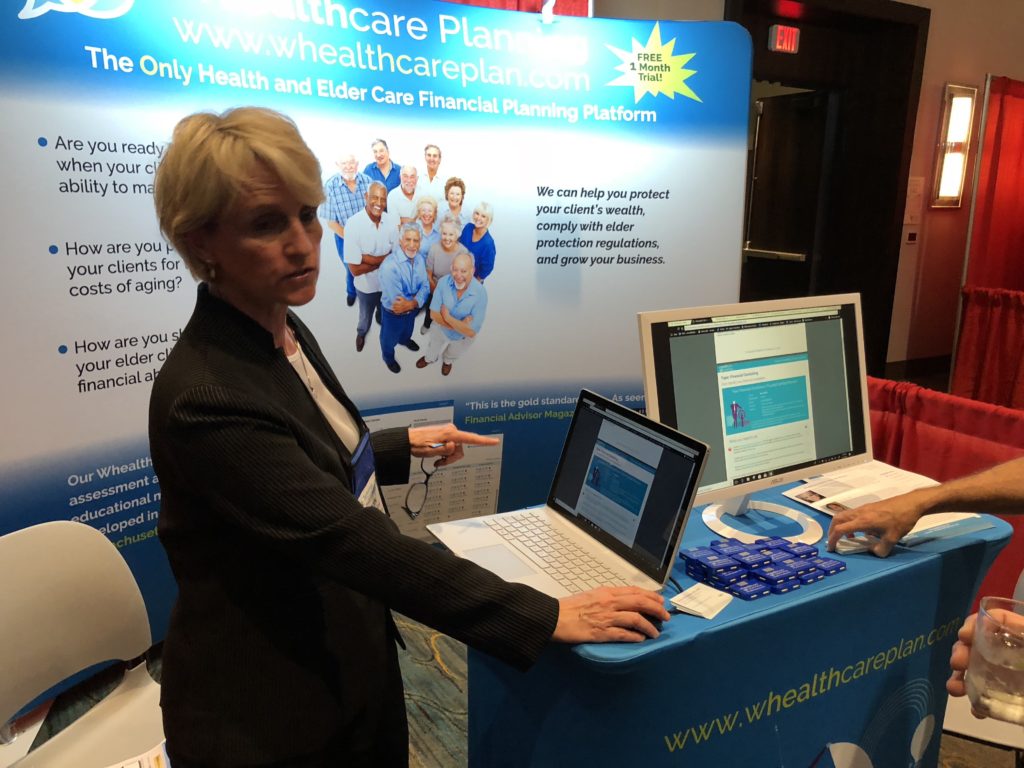 (Carolyn is both a doctor and a financial planner. Her new software product enables advisors and their clients to prepare for the moment when cognitive function declines and a new decision maker must step up from within the family. Check out Whealthcare here.)
It's a privilege to get to do stuff like this. Spending time with the people who are on the cutting edge of the tech side in our industry is how I keep up with what my firm needs to be successful and competitive. My talk is today at 12 in the main room (wish me luck) and then I'm headed home in time to put the babies to sleep.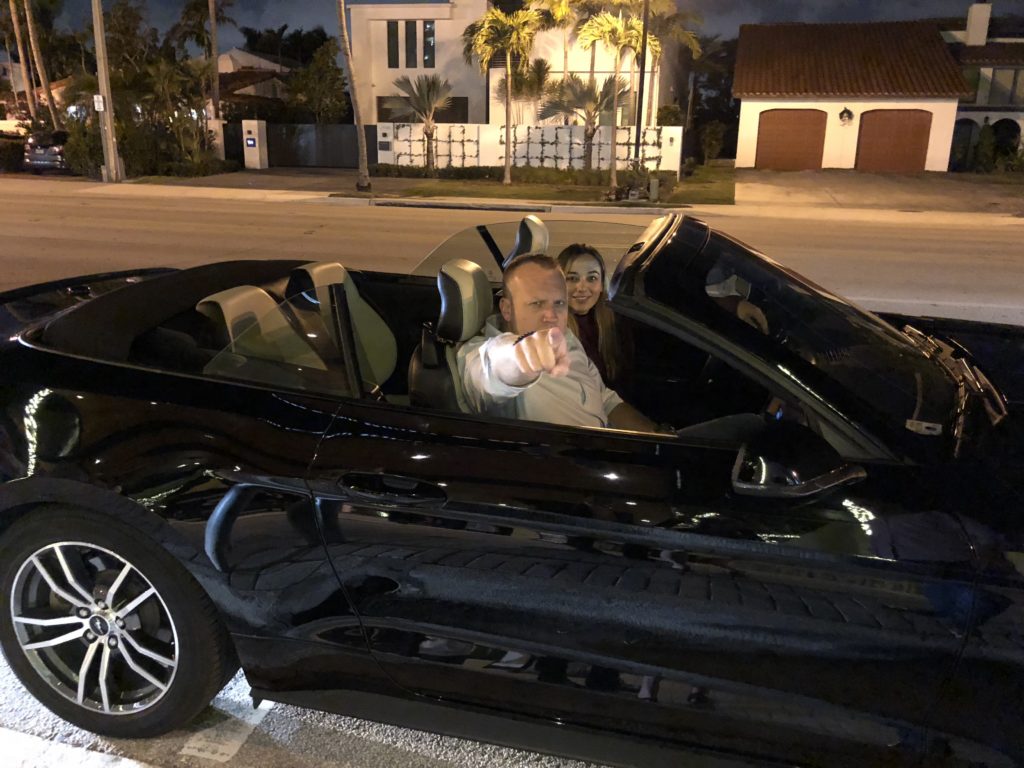 (Clowning around with my friend Dani Fava, who is a technology specialist at our custodian firm TD Ameritrade Institutional.)
In the meantime, I wanted to make sure you don't miss the latest episode of Michael and Ben's Animal Spirits podcast, it's so good I wanted to throw my iPhone in the ocean this morning. The boys discuss why picking managers is harder than picking stocks, why return assumptions for asset classes are now tilting in favor of active allocation, being called a Noobwhale by Bitcoin lunatics and Ben's favorite new TV show.
DO NOT miss.
https://overcast.fm/+K6GERtT94
Have a great day!