My Chart o' the Day – Michael Batnick notes the end of a highly aberrant phenomenon that no investor ought to have grown accustomed to:
The S&P 500 had been within 3% of an all-time high- even on an intra-day basis- for an incredible 202 straight days. This is almost twice as long as the second longest streak which occurred from 1995 to 1996. The streak ended on Friday, when the index fell 3.93% from its recent highs.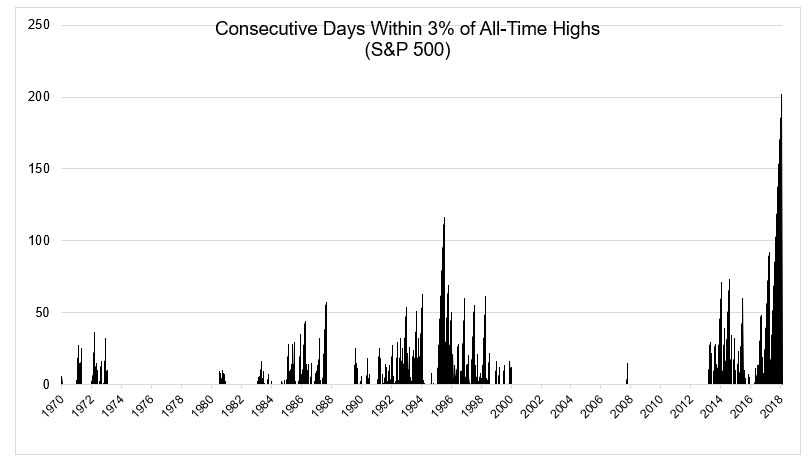 Josh here – we're talking to our clients about this stuff all the time, so that they're informed when these episodes arise and aware of the historical context. Having well-behaved investors is the key to delivering long term performance, you can't do well for people if they don't allow you – a two-way street.
Read the rest of Mike's post here: