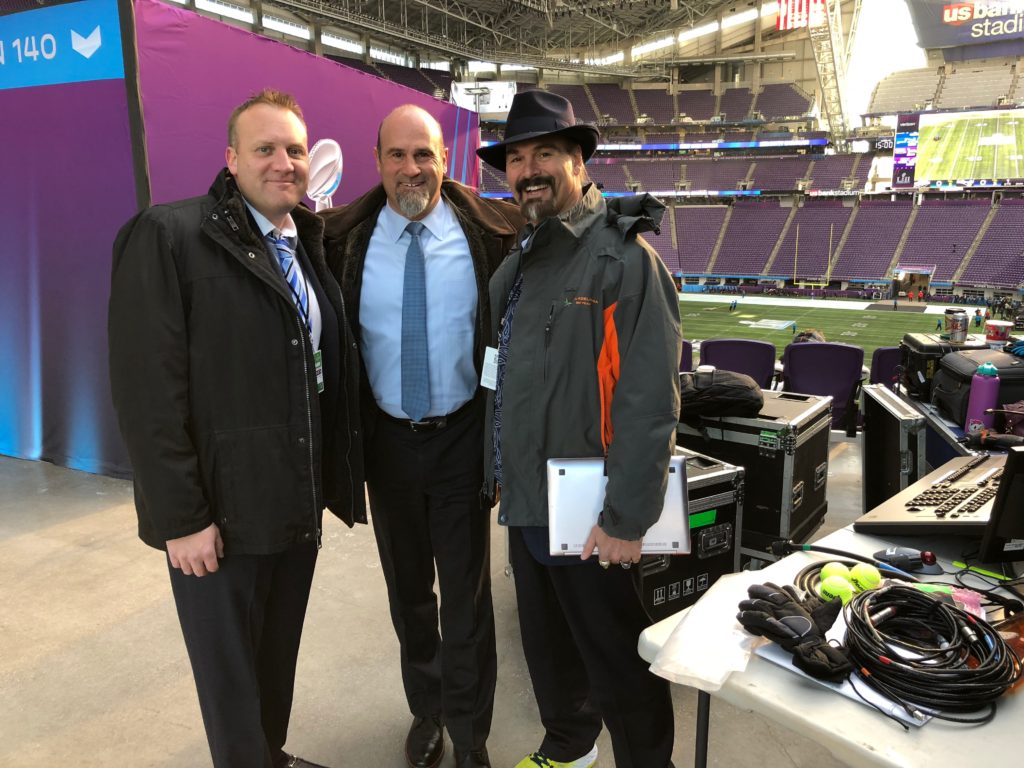 I had a ridiculously fun time in Minneapolis this week as the city prepared for the Super Bowl and we broadcast our TV show live from US Bank Stadium – one of the most magnificent facilities I've ever seen. Here's me and MN native sons Pete and Jon Najarian inside as the crew went through a dress rehearsal for the big game.
Some more photos from my adventure below, before the links – hope you like!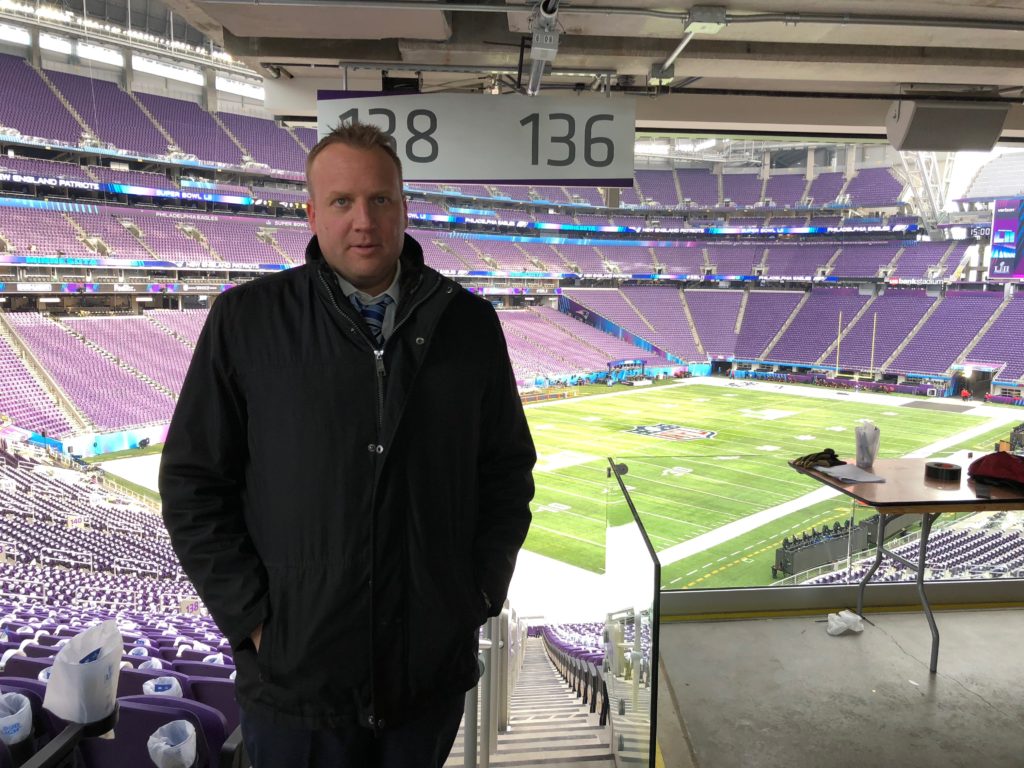 US Bank Stadium was born in 2012, work began in 2013 and it opened for its first Viking's season last year. Seating for up to 70,000!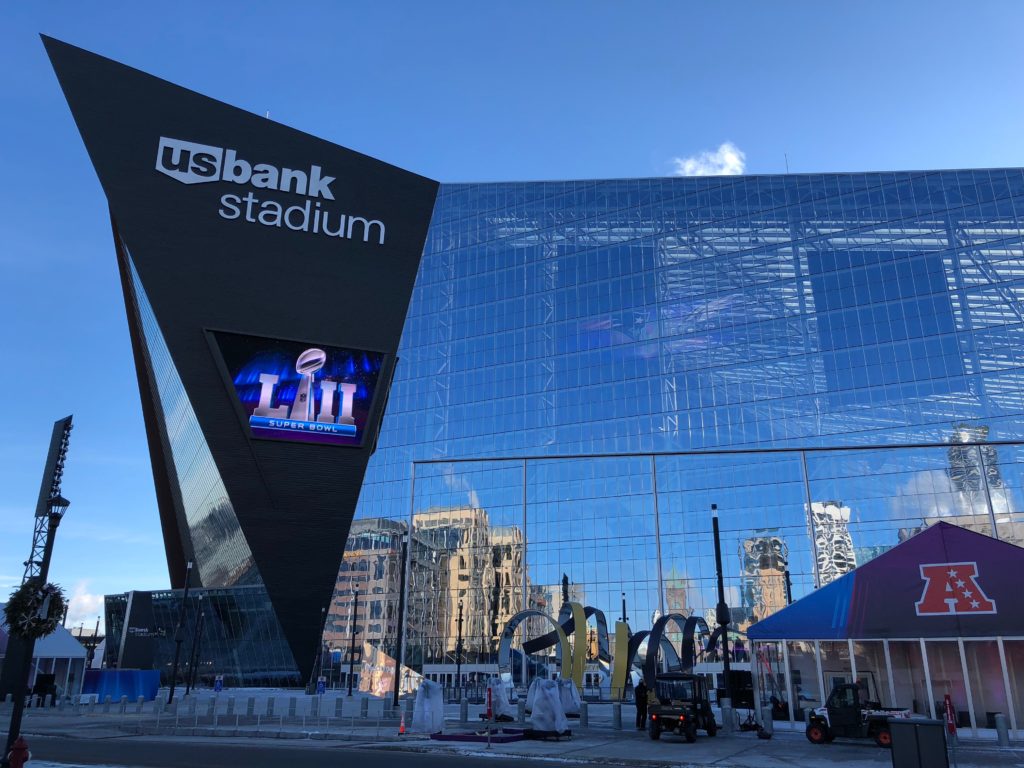 Total cost: $1.1 billion. They say 86% of the labor on this masterpiece was done by MN workers.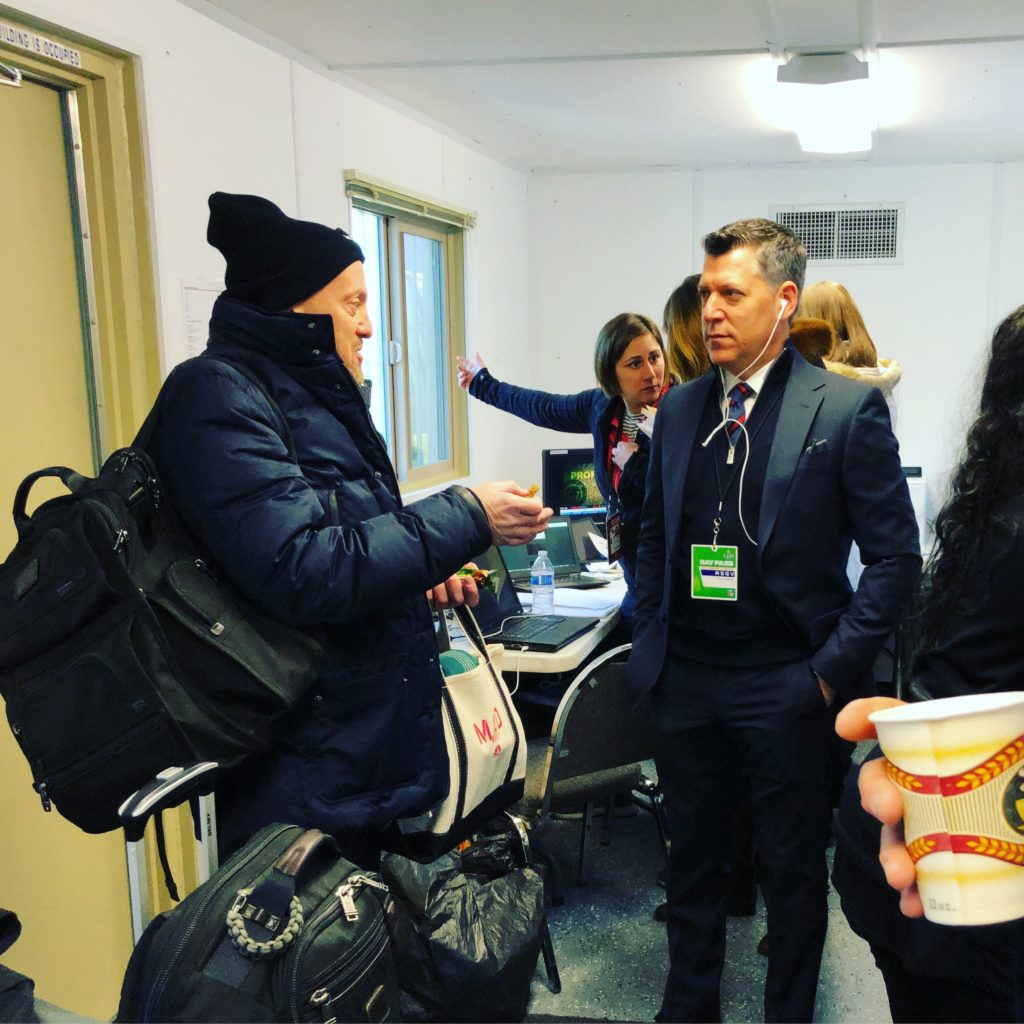 Eagles superfan Jim Cramer arrives in our trailer backstage as the host of our show, Scott Wapner, prepares. Although Wapner is a Redskins fan, so maybe the ear buds are to tune out all that Philly talk 😉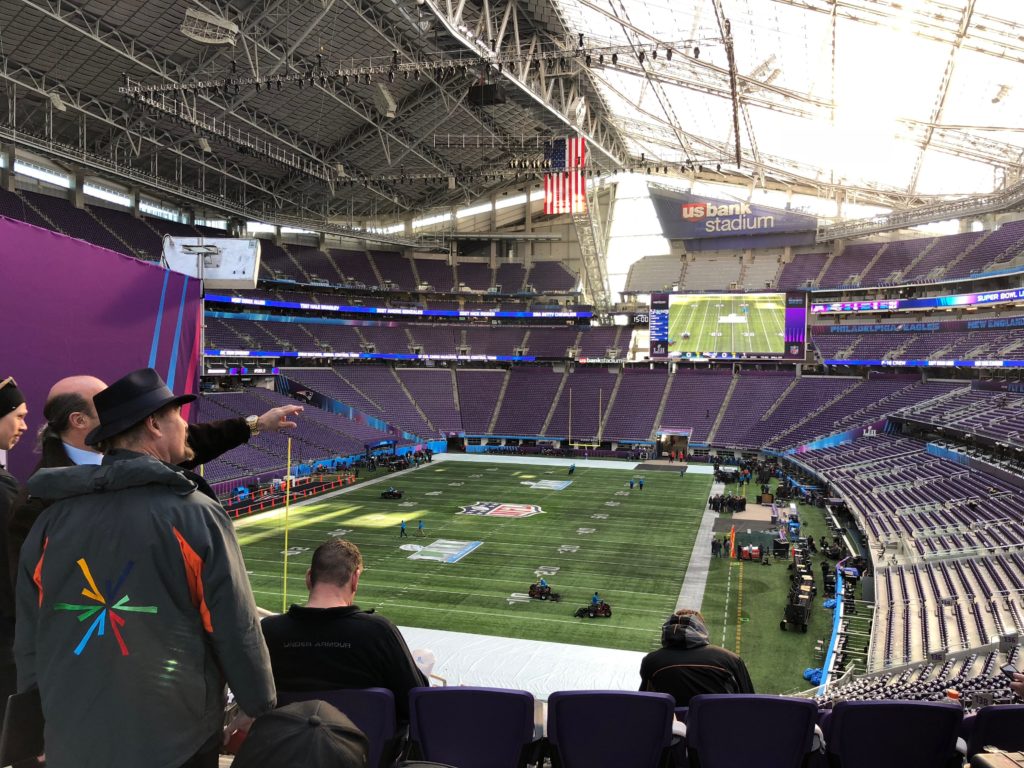 Pete's got deep roots in both the NFL community and in Minneapolis, where he grew up. We got the unofficial tour from the big guy himself.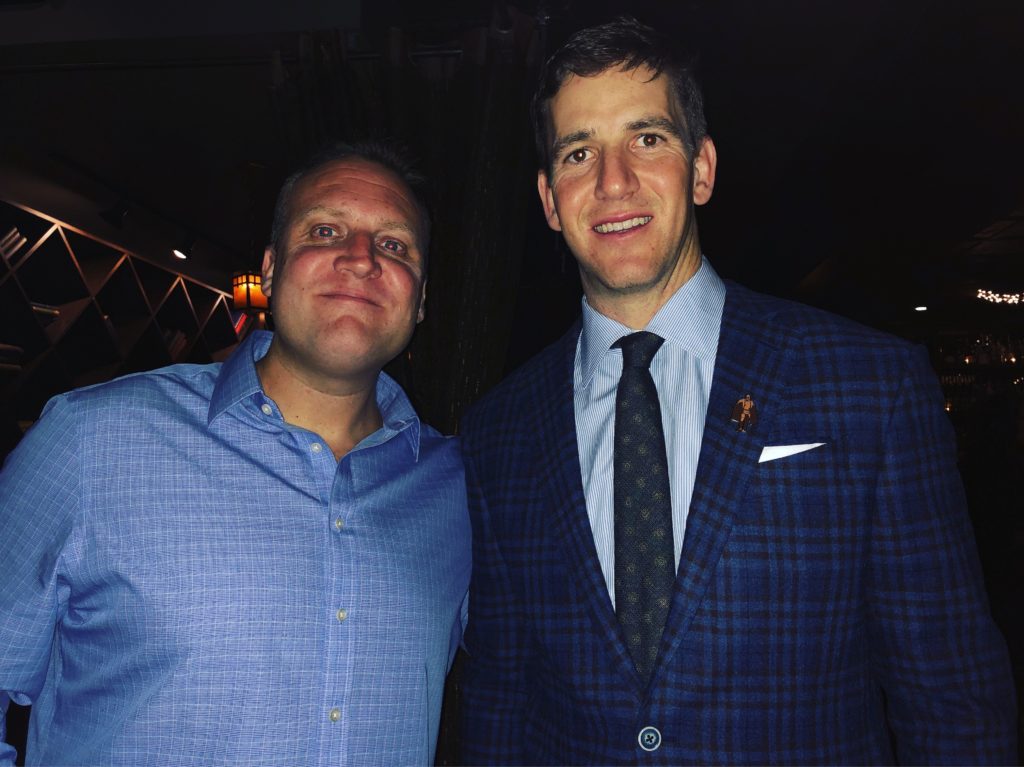 Super Bowl week is loaded with VIP parties. Scott and I went to our friend Kenny Dichter's shindig for Wheels Up Thursday night. I got to meet dozens of NFL greats like Rich Gannon, Archie Manning and even Archie's kid – his name escapes me at the moment but he was super nice.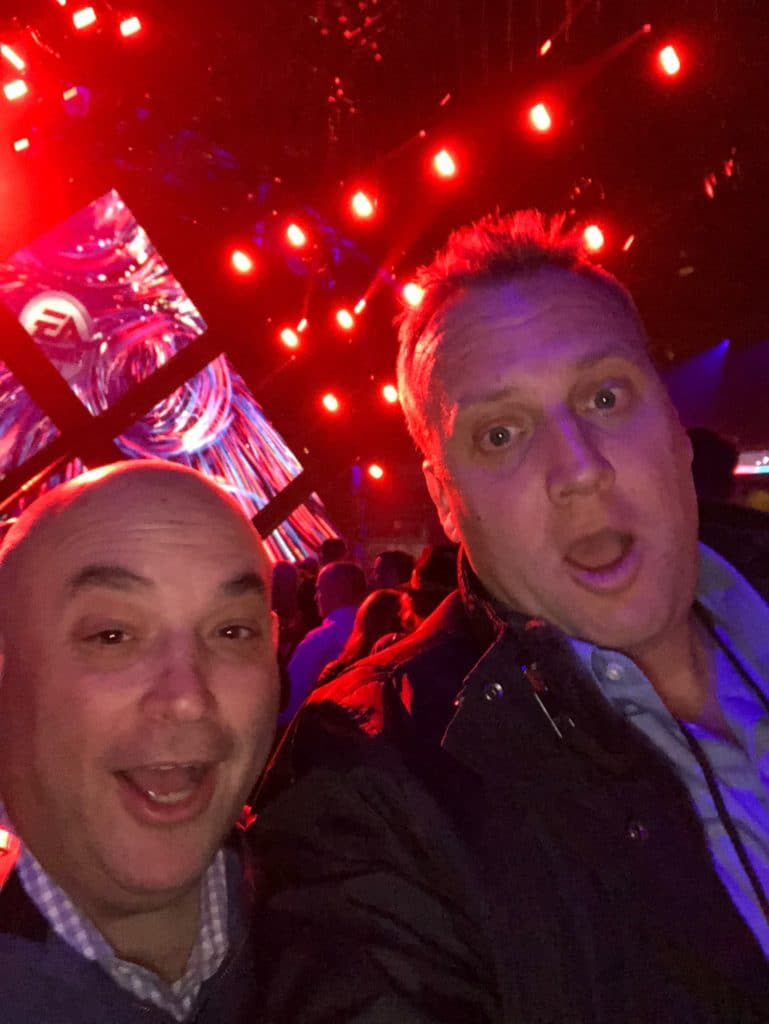 My friend from my hometown Rob is a sports marketing guru and scored me a ticket to the EA Sports party at the Armory. Imagine Dragons brought the house down.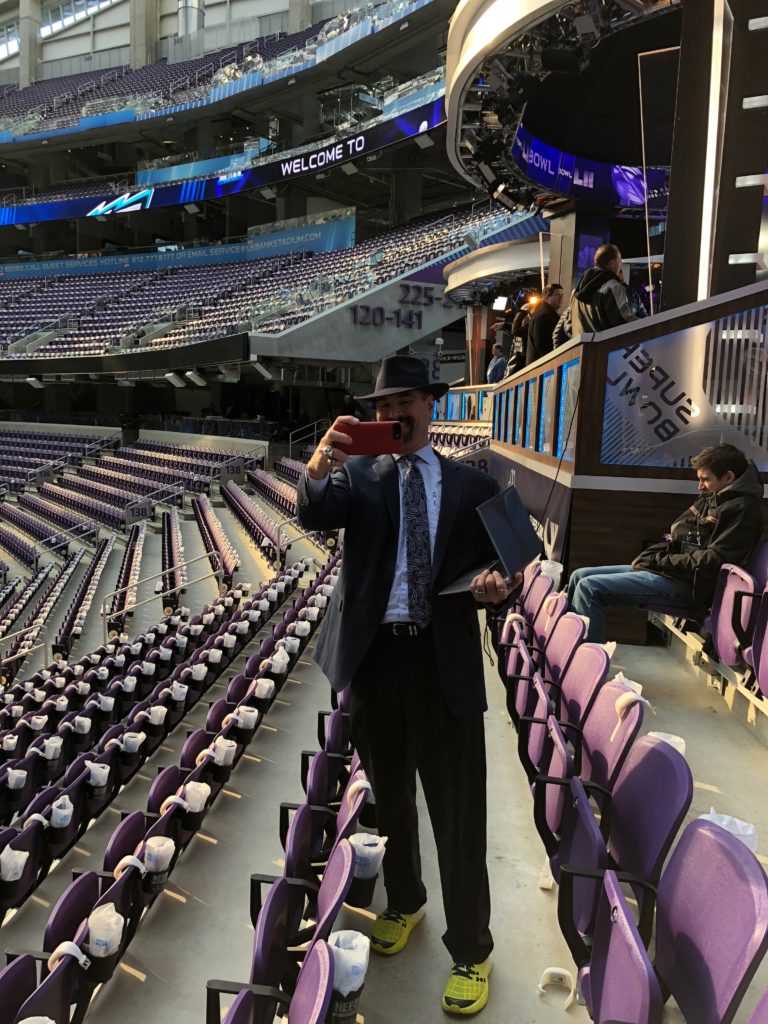 Dr. J is the most hilarious person I know. He can make you laugh at any time, just loves life and is such a great role model.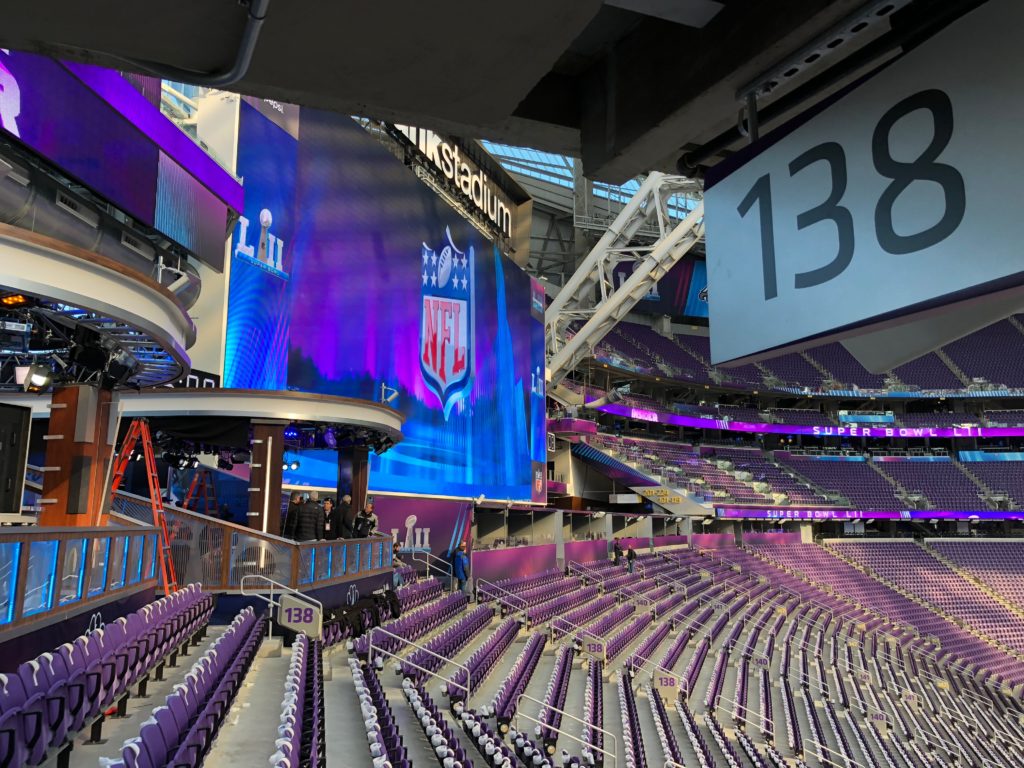 The video board at the stadium is absolutely epic. It's 8,160 square feet or 68 feet by 120 feet – the 10th biggest in the NFL.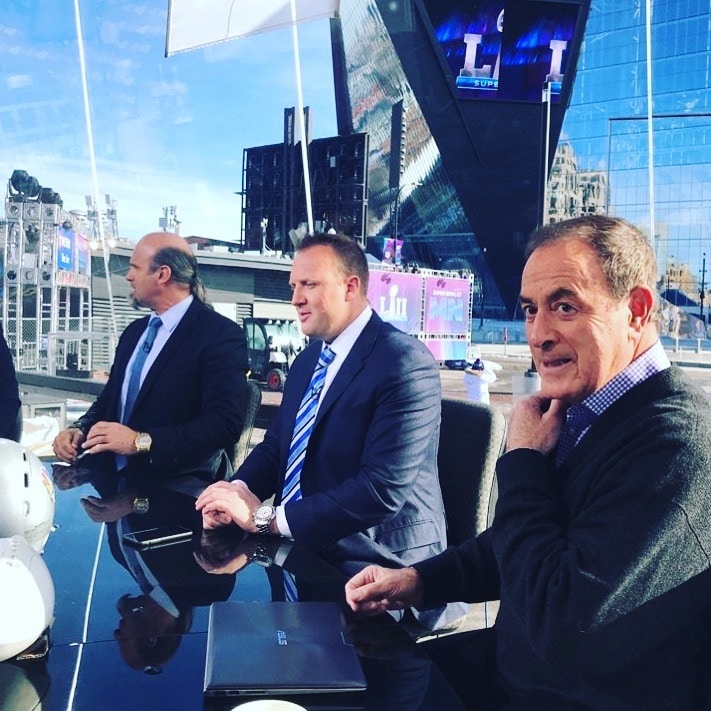 Legendary broadcaster Al Michaels is a huge fan of our show, it turns out. When he told us he never misses it, we had to get him on. And what better opportunity than live from the big show, where is about to call his 10th straight Super Bowl broadcast.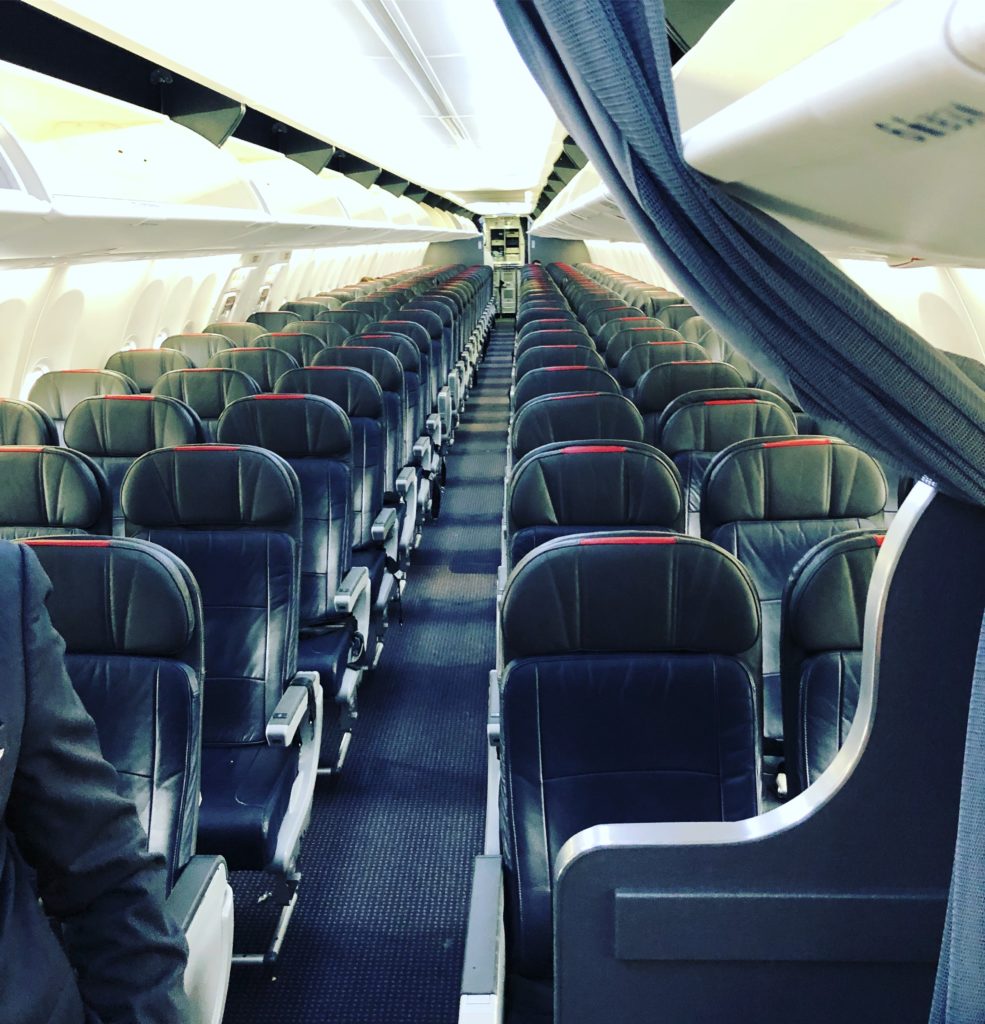 This is what happens when you leave a Super Bowl city on the Friday night before the game – a ghost flight! It was me, the pilot and two flight attendants. Basically a private jet. Someone at the gate said "You could fly every week your whole life and never have an experience like this again." They had never seen it before.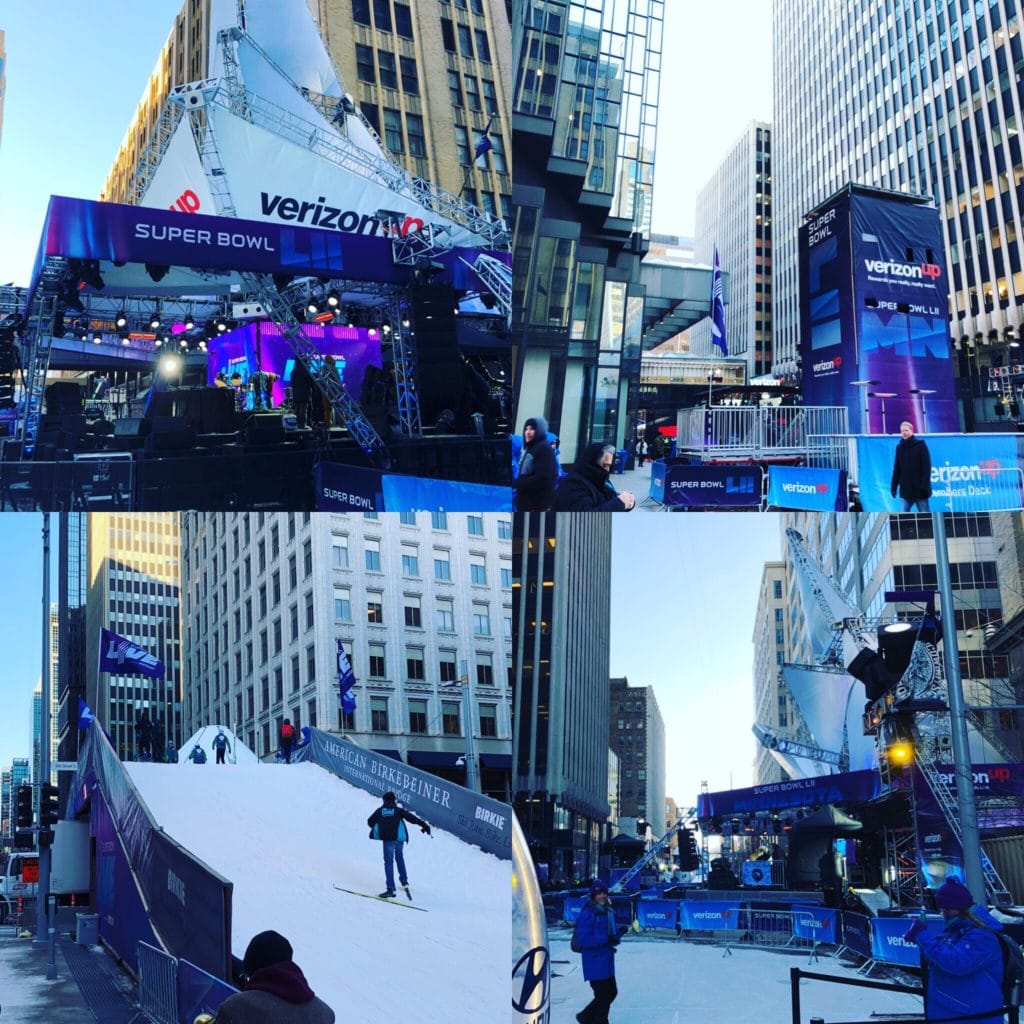 Just want to say how much I love Minneapolis and how it cool it was to see the whole town celebrating, despite the below-zero temperatures. Minnesotans are among my favorite people in the world.