My Chart o' the Day comes from a Bloomberg story:
It's not just Wall Street embracing the animal spirits powering equities to their highest levels on record. About 60 percent of individual investors think the stock market will go higher in the next six months, the highest percent since 2010, according to a survey by the American Association of Individual Investors. For every bearish investor, there are nearly four bulls.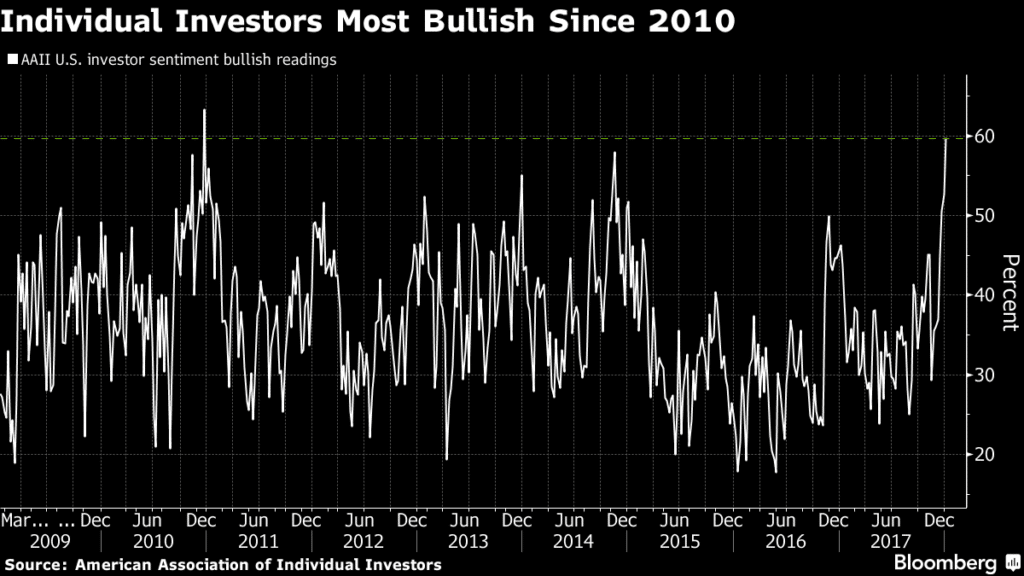 Josh here – I had to literally beg people to stick with their stocks, for years and years. But they were reading piles of trash every morning from David Stockman and Peter Schiff and Marc Faber (remember that assh***?) and Harry Dent and whatnot. Every hiccup in the market had folks in a conniption.
This is no longer a problem.
See how that works?
Source:
Signs of Euphoria Are So High Investors Are 'Having a Hard Time Imagining a Decline' (Bloomberg)