This morning shares of General Electric hit a six year low. The notion that indexing is blindly and dumbly driving all stocks up, indiscriminately, is directly and incontrovertibly contradicted by the price action in this single pair chart.
GE is one of the largest companies in America by market cap (still), a member of both the Dow Jones Industrial Average and the S&P 500 as well as hundreds of other indexes, averages and smart beta products. And yet, it looks like absolute ass in the context of one of the greatest bull runs in market history.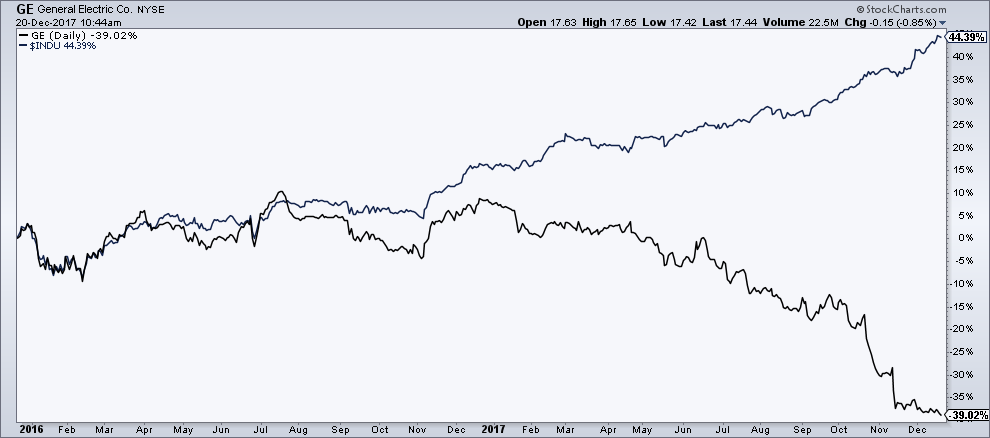 Sorry, the "indexing is marxism" argument doesn't hold up when you look at the evidence. Nor does the "indexing is causing a bubble" trope.
Come up with a new one.