I wanted to pull these two slides from our quarterly client call from last night to make a point that I think is often lost on people who listen to too much market commentary (guilty!) – sometimes it's not complicated.
Barry Ritholtz and Michael Batnick illustrated this point for clients last night and made some powerful points about how detrimental it's been to focus on the noise rather than the big trends.
First, the "why" part – why have global markets done so well this year? Trump? Interest rates? China? The G8 Summit? Syria? It's all beside the point. Here's the big thing that mattered most: The 20,000 or so companies representing the world's stock markets were reporting higher profits. This trend is continuing through year-end and it's been apparent since the summer of 2016…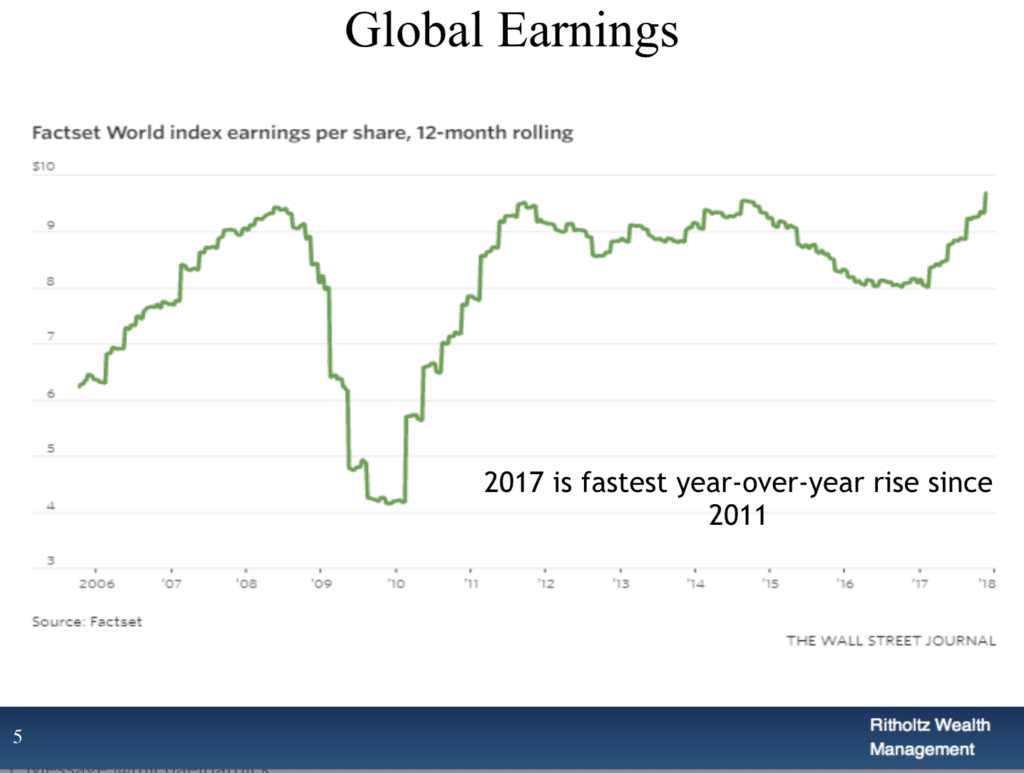 If you need the "why", it's right in front of your face. This is why the MSCI EAFE and MSCI Europe indices returned 20% in 2017. It's why MSCI Japan did 21% and Emerging Markets did 30%.
It's not complicated.
Next, a look at the United States stock market – the S&P 500 did 19% in 2017. There wasn't a single violation of the big, broad trend. Nothing shaking you out if you focused solely on what was happening and not on what other people speculated might happen, should happen or will happen. The longer I'm in the game, the less I pay attention to chatter and the more I respect price and trend.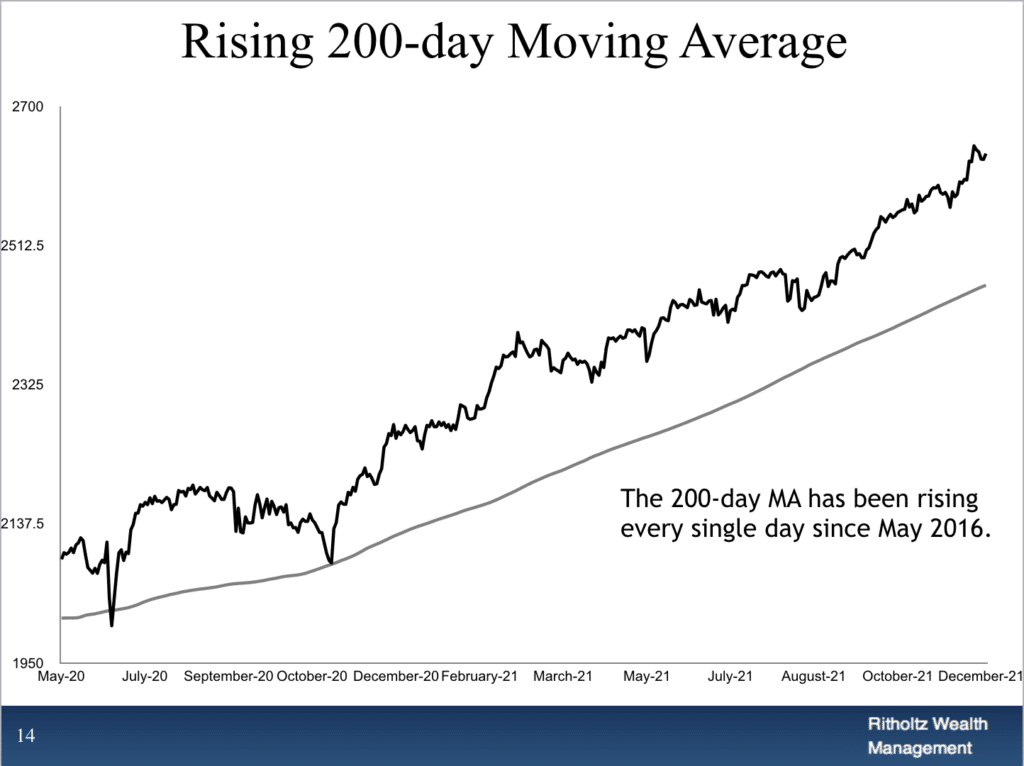 We didn't even get close to breaking the up-trend. Show me on this chart where the sell signal was? It wasn't. All the sell signals came from people's commentary in newsletters, on TV or on Twitter. Forget it.
Anyway, they won't all be as easy as this year was.
In fact, you could make the case that 2017 will be a very tough act to follow going forward in a lot of respects, not least of which are the valuation issues and the incredibly muted volatility we've experienced. In future years, we'll pine for the atmosphere we've been spoiled with in '17.
The big lesson, to me, is that you can't afford to miss years like this. If you have a process that causes you to, start looking into a better process.
Source: