I've been slammed all day (week? month? year?) with all sorts of year-end stuff as we wrap up a 2017 that was truly incredible for the firm. The sheer amount of stuff the team got done cannot be overstated. On the list:
Our second annual Evidence-Based Investing Conference in New York City
Our first SEC examination
The opening of our first office in California
A complete overhaul of our employee compensation structure
Our "Path to Equity" plan to bring employees into the ownership pool
A major software upgrade for our automated advisory service, Liftoff
Hiring and training five new employees
Over a hundred new client households brought in
Signing our first lease for new office space on Bryant Park (pics below and on our Instagram page here)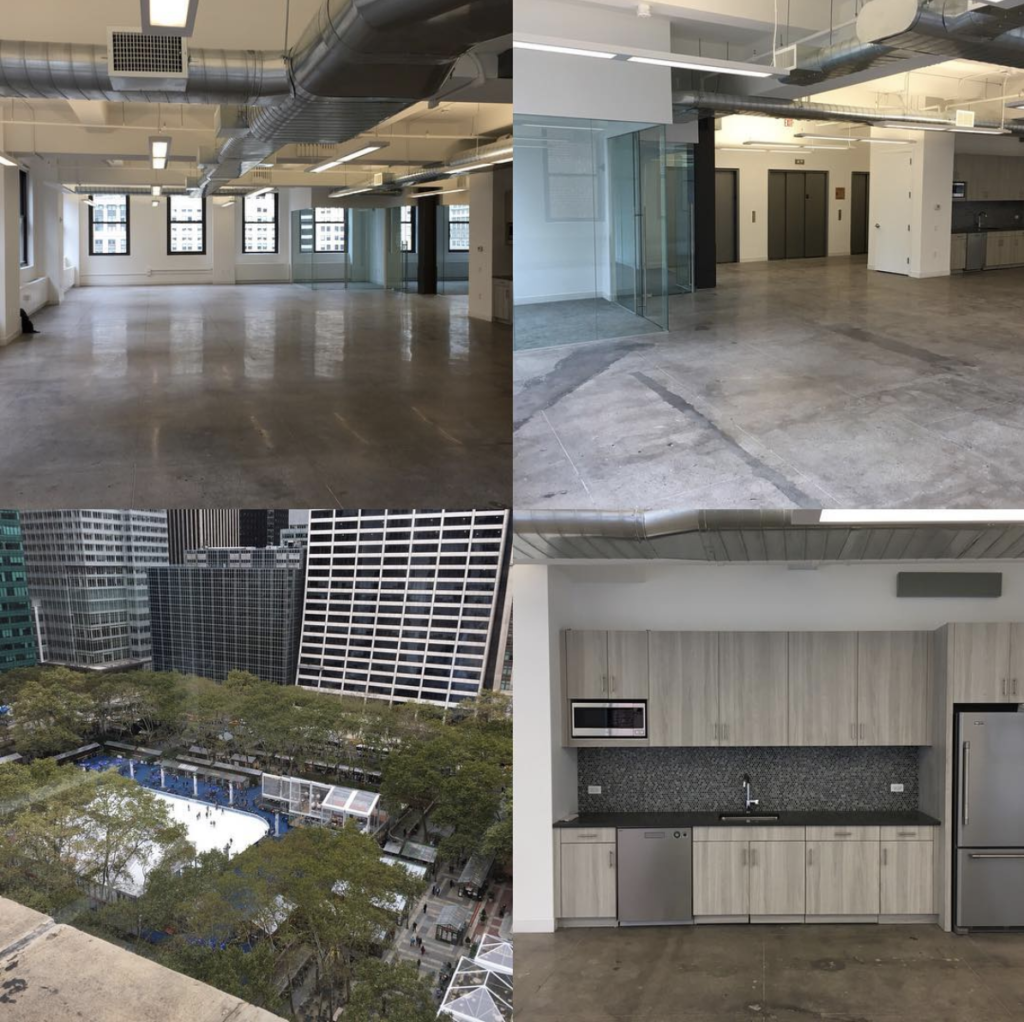 …and lots more. We did all that while running the practice the way we always do, day to day, blocking and tackling, rebalancing and allocating, updating financial plans, spending time with clients and making sure the bills get paid. And it's not like we put our blogs on hiatus or anything. It'll be nice to catch our breath later this month.
But not yet.
As the firm grows each year, I find that the Thanksgiving – Christmas rush becomes more and more packed with stuff. This is a good problem, but a problem I still haven't managed to solve yet.
Anyway, it was an incredible year for US stocks as well. Or maybe not so much. My director of institutional asset management Ben Carlson ran the numbers and shows in this new piece at Bloomberg View that there's nothing abnormal about a great year for the S&P 500…
The S&P 500 has returned 20.5 percent in 2017. So this will also mark the seventh year out of the past nine that it has finished with a double-digit gain.

Gains of this magnitude are sure to make some investors nervous. There have been calls of "too far, too fast" and "the easy money has been made" throughout the current bull market. But double-digit gains are not an outlier in the stock market; they are the norm.

And as you consider 2018, remember that double-digit gains are just as likely.
I recommend you stop over and read the whole piece. It's important to have this context as you're barraged by everyone's calls for 2018. Anyone telling you it's unlikely for us to have a good year following this year has absolutely no command of the numbers themselves.
Read it here:
A Year of Double-Digit Gains Is the Norm for Stocks (Bloomberg View)
Want to get in touch with us about your portfolio or your plan? It's easy, we're standing by to chat.