I came across this infographic from Wharton via 13D Research and I think it makes a powerful point about how quickly things have changed.
One of the biggest posts of the year here on TRB was "Just own the damn robots.", where I talked about the mood right now surrounding the automation meteor headed right for us. This is another way of understanding the reality: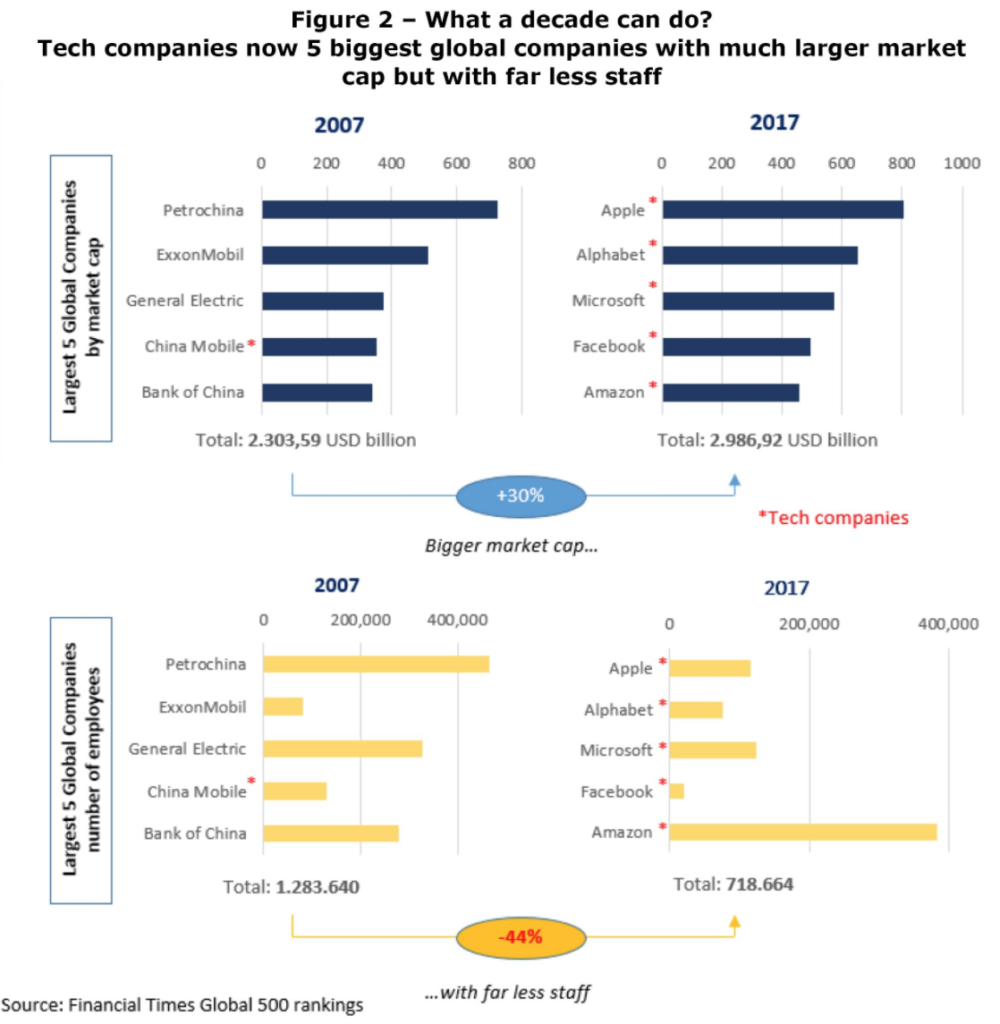 Getting bigger by market cap – and by revenues – with less people is the new normal. It's not going back the other way. The only escape for our children is to join the education arms race and hope they choose the right major – or to embrace entrepreneurialism and create their own jobs.