I nicked this chart from Ben's recent post. I knew it was bad, but not this bad. Maybe 15 years is too short a period of time. Perhaps it's only fair to judge these funds over 25 full cycles.
In the case of Small Cap Growth Funds, it's particularly egregious. Maybe all these managers are really benchmarking to the Russell 2000 growth index and not the S&P Small Cap 600 and so their relative performance isn't quite so bad?
I don't know. Look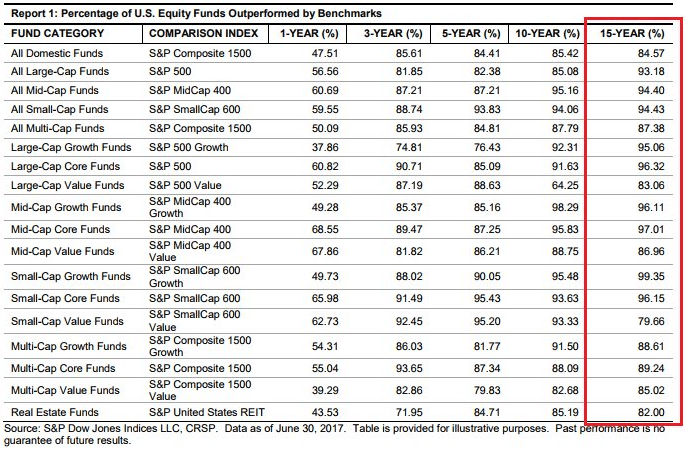 The evidence based investor's answer to this? Why bother even playing.
Source:
10 Questions I'm Pondering At the Moment (A Wealth Of Common Sense)