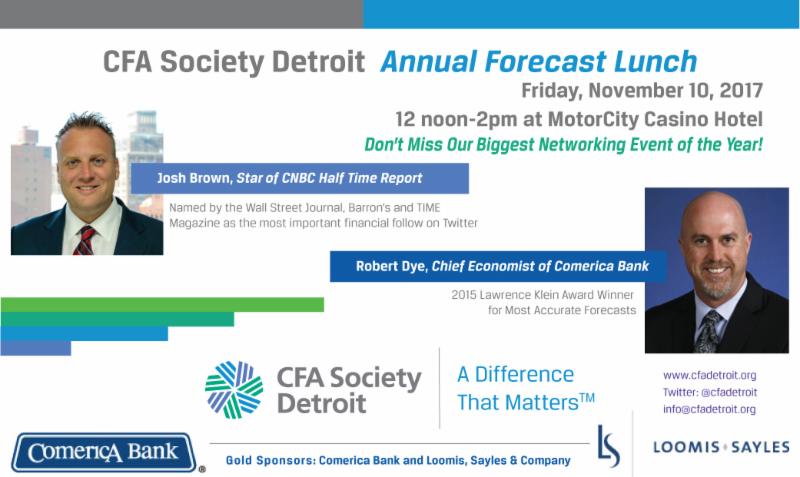 Next month I'll be visiting one of my favorite cities in America to appear at the Detroit CFA Society's Annual Forecast Lunch!
The event is open to all CFAs as well as to the public. If you have some time and want to see my presentation / hang out, by all means please register. There's a rumor going around that my RWM colleague Ben Carlson (from Grand Rapids) will be in the house as well 😉
CFA Society Detroit 9th Annual Forecast Luncheon
Friday, November 10, 2017
MotorCity Casino Hotel
2901 Grand River Avenue, Detroit, Michigan
12:00 –  2:00 PM
Clients and Guests Welcome!
You can find more details about it at the link here: CFA Society Detroit
My talk will be at lunchtime on Friday, November 10th at the Motor City Casino and Hotel. I will be getting into town on Thursday the 9th to see some friends and clients in the area.  If you are an investor and you want to meet to talk about your portfolio, please email info at ritholtzwealth dot com with the subject line "Detroit".
Hope to see you there!