I'm not allowed to share the deck this came from because Investment News will have my head. But I've smuggled out this hilarious slide, at the risk of great personal peril, to show you something highly telling about what our priorities are in the mid- to upper-middle classes.
This comes from a survey captured this March-April, 2100 respondents including 1800 high net worth / mass affluent heads of household. Half the respondents are self-directed, half have a financial advisor…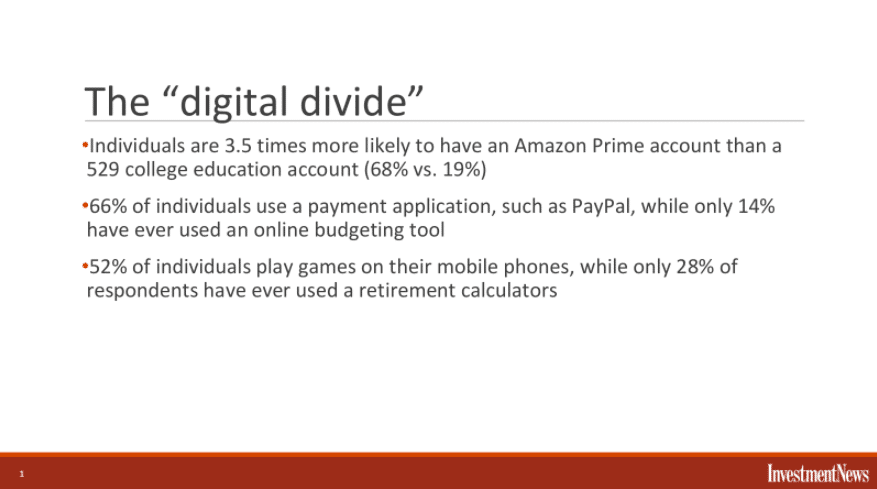 This is my surprised face 😉
The good news is we've got the spending part down. The not so great news is that we're not nearly as focused on the rest of our job when it comes to our money.
There'll be a lot more content coming out from Investment News in the coming weeks, including an article based on a roundtable of industry executives I had the honor of participating in. Stay tuned!