I wrote about my interest in lithium on July 26th, you can read it here in case you missed it.
Long story short, we're going to be producing tens of millions of electric vehicles and the industry is standardizing on lithium ion batteries. We need a whole lot more of them than can currently be produced and we're going to need a lot more lithium than is currently being captured and refined.
This week, a new piece at Bloomberg Business looked at the story:
Starting about two years ago, fears of a lithium shortage almost tripled prices for the metal, to more than $20,000 a ton, in just 10 months. The cause was a spike in the market for electric vehicles, which were suddenly competing with laptops and smartphones for lithium ion batteries. Demand for the metal won't slacken anytime soon—on the contrary, electric car production is expected to increase more than thirtyfold by 2030, according to Bloomberg New Energy Finance.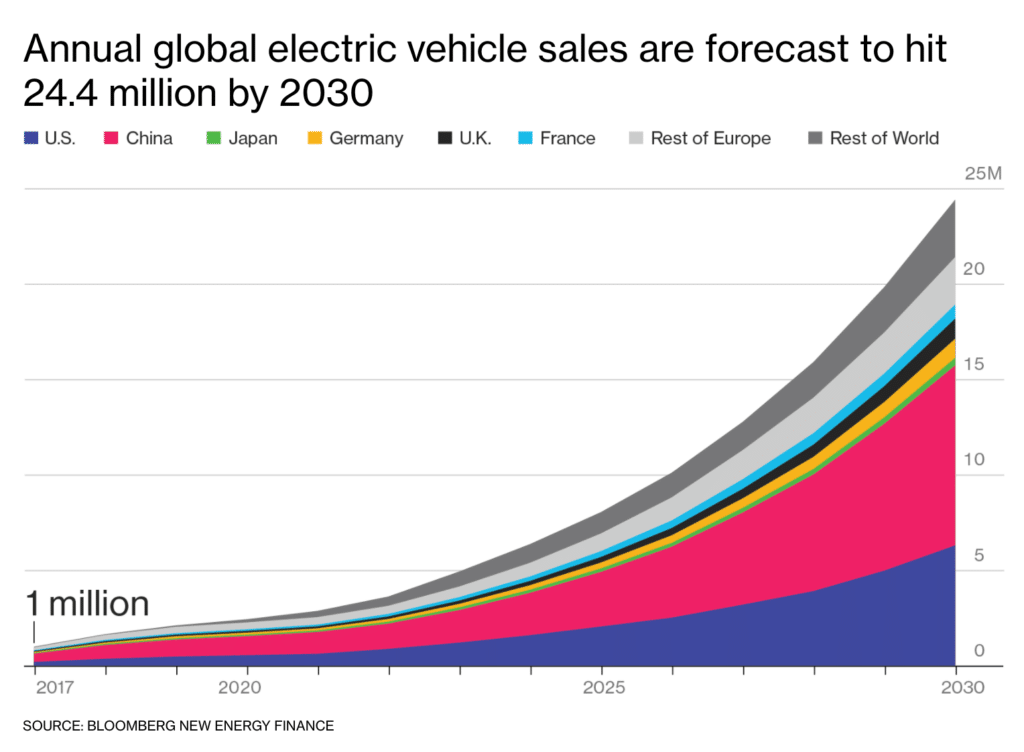 There are only a handful of ways to invest accordingly. Once again, you can go back and check out what I think the implications of this are from my original post.
Source: